7 ways to get out a Labor Day message
Wait! Before you get in a car and drive somewhere—as everyone else in North America seems to be doing this weekend—there's still time for a Labor Day tweet, post or email from the CEO.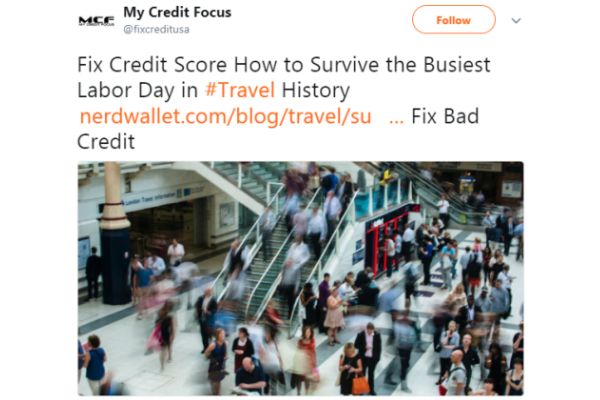 Hang on—summer's ending already?
While many of us have been distracted making barbecue plans or scrambling to get the kids off to school this week, a perfect communication opportunity has arrived with Labor Day weekend.
Have you prepared a tweet or a post thanking your hardworking staff, warning customers of closings or celebrating unions for the advances they brought to working-class lives?
In a tight job market, Labor Day can offer an easy communications win, showcasing your staff or positioning your organization as a generous employer for offering a day off on what is, after all, a federal holiday.
Here are a few ways to note the occasion:
1. Raid your archives for vintage ads or photos.
We working stiffs at Ragan Smelters & Boilermakers Inc. have noted before that old photos and advertisements are a great form of content. Several years back, Coca-Cola celebrated Labor Day by posting an ad from 1941, along with a few paragraphs of background. ("The first Labor Day was celebrated on Sept. 5, 1882, in New York City, and it was declared a national holiday in 1894.")
The original ad strove to make a gal or a fella proud to be a working stiff and, by extension, to make a high-sugar beverage seem every bit as patriotic as a frosty mug of beer.
Johnnie Walker had a similar idea at the start of the summer, tweeting a vintage ad . This week an Ohio library turned to its archives for a photo and a glimpse of history.
#TBT Some local labor history ahead of Labor Day, which first became a national holiday in 1894 in the wake of a national railroad strike. In 1978, AFSCME workers went on strike for two weeks as they sought a new contract between the union and Ohio University. pic.twitter.com/FHxUjJpFbH

— Alden Library (@AldenLibrary) August 30, 2018
2. Piggyback your message on Labor Day travel.
Seems like everybody in the U.S. and Canada plans to jump in the car to visit everybody else this weekend, meaning a lot of us will find nobody home when we knock. A firm called My Credit Focus links travel to the idea of fixing your lousy credit. (Did you really need that trip to Bermuda last winter?)
The company posts an article from Nerd Wallet warning that this will be the busiest travel weekend in history. Uh-oh. Message: Better stay home and pay off that credit card bill, I guess.
Fix Credit Score How to Survive the Busiest Labor Day in #Travel History https://t.co/SZkx7sXguH Fix Bad Credit pic.twitter.com/pvgSlGoUl1

— My Credit Focus (@fixcreditusa) August 30, 2018
WAFF 48 in Huntsville, Alabama, warns about traffic deaths on Labor Day weekend. Mississippi and 'Bama top the list. Let's be safe out there, guys.
Alabama is the second deadliest state for driving Labor Day weekend >> https://t.co/77aEjE75eU pic.twitter.com/v8wH9yidIi

— WAFF 48 (@waff48) August 30, 2018
3. Thank your working stiffs.
TaylorCraft, a cabinet maker, produced a tweet that artfully thanks its workers while visually conveying the quality of its woodwork.
TaylorCraft will be closed on Labor Day. To our employees, we are incredibly grateful for your hard work and dedication to making the best cabinet doors!
Have a safe, fun, relaxing 3-day weekend! pic.twitter.com/DGASLzZkTx

— TaylorCraft (@TaylorCraftDoor) August 30, 2018
4. Tout a nonprofit partner.
If you handle social media for the U.S. Labor Department, you'd better not forget Labor Day. A tweet Thursday touted Hope for Prisoners, a nonprofit that "facilitates reentry and reintegration services to men, women, and young adults who are exiting various segments of the judicial system."
The department also got in an inartful plug for the president, but the tweet still highlights a serious obstacle that released prisoners face: How do you get a job when you've got a criminal record?
Individuals, families, communities, and America's economy are better off when individuals successfully transition from incarceration into family-sustaining jobs. @JonDPonder of @Hope4Prisoners1 explains how @POTUS's focus on this issue is opening doors. #LaborDay pic.twitter.com/KSGhJepL9Y

— US Labor Department (@USDOL) August 30, 2018
Labor also extolled a new website with information on federal laws, while touting health coverage through Association Health Plans.
5. Promote your cause.
The Labor Department can tweet about the holiday all it likes. Public Citizen, a nonprofit advocacy group, found irony in President Donald Trump's scrapping a planned pay raise for federal workers as the nation heads into Labor Day weekend.
Just in time for Labor Day. https://t.co/3035tazroG

— Public Citizen (@Public_Citizen) August 30, 2018
6. Remind your stakeholders.
Fairfax County Public Schools does not want you to drop off the kids outside the schoolyard and zoom off on Monday. ( Mom, Dad—wait! I think they're closed!)
If your cow gets sick, don't expect VMRD, a Washington state manufacturer of veterinary diagnostic test kits, to helicopter an emergency shipment to your barn. Sorry, Bossy. Gotta wait until Tuesday to sniff out the cause of those methane rumblings in the tummy. (Tummies, actually. Cows have four.)
Elsewhere in animal land, 1-800-PetMeds would like to ship a care package to a lucky dog out there.
Have any special plans for the Labor Day weekend? Follow us and answer for your chance to #win a pet care pkg for your pet. Random winner will be notified Friday afternoon. #contest pic.twitter.com/4yPgeff583

— 1-800-PetMeds® (@1800PetMeds) August 30, 2018
Stunt cyclists, if you were looking forward to pedaling to Pittsburgh's first bike park on Labor Day, don't. Their employees are probably wheeling over to visit you.
ANNOUNCEMENT: We will be closed on Labor Day. Our employees deserve a good day of riding! Photo: Moschetta. pic.twitter.com/d0fwyWq84v

— The Wheel Mill (@Thewheelmill) August 30, 2018
7. Tout an event.
Planning (or sponsoring) a Labor Day Reggae Fest? A Facebook event page is a good way to do it.
If you'd like to switch from your humdrum communications job to a career of tackling runaway bank robbers and granny kidnappers, the Los Angeles County Sheriff's Department would like you to drop by its Labor Day weekend recruitment fair.
Chicago's North Coast Festival has been stacking up tweets for days, touting music makers (Dancing Astronaut?), liver-assailing beverages , and exuberant youngsters in excessively colorful scarves. (Woodstock lives.)
And hey, that event you are sponsoring or hosting? Watch for posts by participants, and retweet them, as Philly's Made in America festival did.
I'm performing Saturday, 9/1! Set times are out & 1-Day Tickets for Made In America are now on sale at https://t.co/3R9nwPf7GF. #MadeInAmerica pic.twitter.com/8yoXX8wvmz

— Meek Mill (@MeekMill) August 30, 2018
Now quick, get that tweet up, and go enjoy a hard beverage on a beach in Bermuda.
COMMENT
One Response to "7 ways to get out a Labor Day message"
Ronald N Levy

says:

Eighth message opportunity: Get four kinds of money.

.1. Money from less absenteeism. Present good news about health now being better thank heaven than before, and news of prudence that sick days saved now may be a blessing if new variants of Covid create an upsurge in illness later.

.2. Money from less suing. Do rundowns on all the many things the company is doing to protect employee health and company policies for fairness in hiring and promotion, against harassment which the company strongly opposes. Knowing what you're doing reduces incentive to sue for not doing enough.

.3. Money from favorable Washington decisions. Highlight important questions Washington will be deciding, and how letters to legislators can help bring decisions good for employees.

.4. Money from increased employee pride. Reporting on Labor Day why employees have good reason to be proud can help bring the superior performance that proud people may be more likely to create.