Airbnb lays off 1,900 employees, Nike donates 30k shoes to health care workers, and James Corden debuts a 'Pet Gala'
Also: How brand managers can strengthen relationships during COVID-19, Tinder to offer video chat feature, a corporate buzzword battle, and more.
Hello, communicators:
The Atlantic's Kate Cray and Katie Martin published a "Corporate Buzzword Battle," pitting jargon terms against one another in a March Madness-style bracket:
Corporate lingo is like ASMR, "but instead of giving you those relaxing tingles, it just makes your skin crawl and puts a chill down your spine," one reader wrote.

Posted by The Atlantic on Tuesday, May 5, 2020
Cray wrote:
Several readers raised a compelling point: What if these words aren't so bad after all? Some defended their simplicity. "What else are people supposed to say? 'Let me dial your phone number so we can converse about a relevant work related topic'?" Ryan Freeman asked. That justification made sense to Karlee as well. "It's an understandable 'script' when you need to communicate a meaning quickly and smoothly," she explained—benefits that are even more important with so many meetings occurring remotely now.

Others disagreed, and piled buzzword on top of buzzword to call their efficient communication into question.
What do you think? Are some terms helpful for short-hand communication, or should you cast aside all corporate jargon?
Here are today's top stories:
Airbnb lays off 1,900 employees
The company is cutting jobs for roughly 25% of its workforce, giving affected workers in the United States 14 weeks of base pay "plus one additional week for every year at Airbnb," and worldwide, workers will receive at least the same amount of base pay. Affected employees will also be offered health care benefits, either through 2020 or for 12 months, four months of mental health support, their company laptops and job placement assistance.
In a letter to employees, Airbnb's chief executive, Brian Chesky, wrote:
When you've asked me about layoffs, I've said that nothing is off the table. Today, I must confirm that we are reducing the size of the Airbnb workforce. For a company like us whose mission is centered around belonging, this is incredibly difficult to confront, and it will be even harder for those who have to leave Airbnb. I am going to share as many details as I can on how I arrived at this decision, what we are doing for those leaving, and what will happen next.
Why it's important: If you have to deliver similar tough news to employees, use Chesky's letter as a template. He doesn't bury the lede, but instead cuts right to the chase and delivers the news, using clear, straightforward language. He explains the business strategy and factors behind the decision, along with the steps Airbnb will take moving forward.
Chesky also outlined Airbnb's guiding principles, matching the support for affected former employees with the principles it aims to achieve. He also provides times for employees to talk to both him and other members of leadership, focusing his messaging on employees rather than the organization.
---
TACTICALLY SPEAKING
Tinder recently announced in its earnings release that it's launching an in-app video chat feature, which will enable users to talk one-on-one without leaving the platform. The tool is a welcome addition to the increased amount of people using it and other Match Group dating services to connect while they shelter in place.
Match provided updates on its brands' performance during the COVID-19 pandemic where most of the world is under strict lockdown and unable to meet up for in-person dates. It says it's seen an uptick in the average Tinder swipes each day and said they reached "all-time highs." Women users under the age of 30 increased their daily average swipes by 37 percent, Match says, in the month of April compared to the last week of February. The average number of daily messages sent across all of its products, including on Hinge, Match.com, and OkCupid, in the month of April was 27 percent higher than during the last week of February, and for users under the age of 30, it was 35 percent higher.
Look at your current products and services to see how you can offer additional ways for consumers to connect with each other or with your brand. Alternatively, you can brainstorm ways to encourage people to stay at home by offering virtual, delivery or pick-up options where possible.
---
FROM THE EXPERTS
Overhauling your content and media relations strategies are tough, yet necessary tasks as the crisis continues. Doing so can ensure you're not appearing tone-deaf or unintentionally stoking anger, especially as you and your team are already busy responding to consumers' concerns and questions.
Kari Hernandez, founder of INK Communications, shares several ways you can reset your strategies and best adjust your messaging. Read her tips here.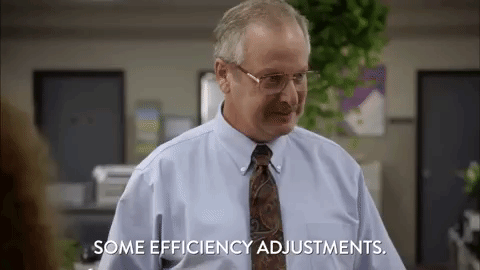 ---
MEASURED THOUGHTS
More than half of consumers (58%) say that the current crisis has affected their view of brands, according to Social Media Link's COVID-19 Brand Sentiment Navigator Report. Organizations' crisis responses have been more scrutinized more than ever, considering the majority of consumers (80%) are using social media to stay connected to others and are also looking to brands to provide content and support.
Image courtesy of Social Media Link.
Price gouging is a top behavior that turns consumers off to brands, 21% of respondents reported, along with failing to keep employees safe (18%), not keeping consumer safety top of mind (17%), not showing empathy (15%) and not giving back to communities (15%).
Image courtesy of Social Media Link.
Conversely, more than half of consumers appreciate organizations that highlight safety for customers and employees (58% and 55%, respectively). Forty percent of respondents said they were impressed by organizations that provided comfort, and 38% say recognizing the "new normal" is important.
Image courtesy of Social Media Link.
Learn more by checking out the entire report here.
---
CRISIS LEADERSHIP BOARD
Looking for more insight on how to address the current global crisis and lead your organization into a strong recovery?
Join Ragan's Crisis Leadership Board to network and brainstorm with peers, get the latest intelligence and research and start to strategize for the future of your organization.
Learn more about this exclusive membership here
Nike donates 30,000 shoes to health care workers
The footwear and apparel company recently announced it's donating 30,000 pairs of Nike Air Zoom Pulse to "health systems and hospitals in Chicago, Los Angeles, Memphis and New York City, and within the Veterans Health Administration," and it's giving 2,500 pairs to hospitals throughout Europe.
In recognition of frontline healthcare workers around the world, Nike will donate the Air Zoom Pulse and other product to healthcare athletes.

— Nike (@Nike) May 4, 2020
The offering is part of a promised donation of "more than 140,000 pieces of footwear, apparel and equipment gobally," which also include roughly 95,000 pairs of soccer socks "offering mild compression" that will be delivered to health care workers in New York City and Los Angeles. Nike is partnering with nonprofit organization Good360 to roll out the CSR effort.
Why it matters: Despite some states and organizations returning to work or reopening in varied capacities, the crisis continues. That means crisis responses, as well as community outreach efforts and CSR initiatives, should remain top-of-mind for communicators across industries and roles.
---
SOCIAL BUZZ
The 2020 Met Gala was canceled, but "The Late Late Show with James Corden" offered a virtual "Pet Gala," showcasing owners' animals across the U.S. representing the gala's theme, "About Time: Fashion and Duration":
Start your Tuesday with every glamorous moment from last night's #LateLatePetGala

— The Late Late Show with James Corden (@latelateshow) May 5, 2020
The virtual—and furry—event was led by Corden and E red carpet host Brad Goreski. The creative effort is a great example of a way you can reinvent an an event, holiday or happening that's no longer happening during the pandemic. Most consumers will gladly embrace the few moments of levity and satire.
---
TAKE OUR SURVEY
We want to know how the current crisis is changing how PR pros see the future of their roles and the industry. Is the path ahead growing ever brighter, or will it be more difficult to walk?
Please take our three-minute survey here.
All answers will be confidential, and you'll receive a copy of the final report as thanks for your time. In addition, one survey participant will be randomly selected to win a complimentary ticket to PR Daily's Media Relations & Measurement Virtual Conference. The survey results will be announced at that event, running May 14–15.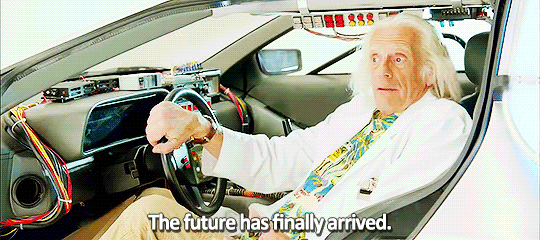 ---
WHAT YOU SAID
We asked if you thought face masks should be mandatory as organizations begin to reopen during COVID-19, and more than 64% of you said they should be. Nearly 16% said masks should be encouraged, while 20% are deferring to local government orders and directives.
How should businesses manage requirements and expectations around face masks in their workplaces? Should masks be mandatory? Share your thoughts with our hashtag #DailyScoop.

— PR Daily (@PRDaily) May 5, 2020
---
SOUNDING BOARD
As you continue to connect with stakeholders during the crisis, which of these takes up most of your time and focus?
As you continue to connect to stakeholders during #COVID19, especially as people #StayAtHome , what's taking up the biggest portion of your time and focus?

Share your thoughts with us under #DailyScoop.

— PR Daily (@PRDaily) May 6, 2020
Share your thoughts and what we missed with us on Twitter: @PRDaily and with our hashtag #DailyScoop.
COMMENT