Amazon, others restrict employee travel, social media's growing dominance for marketing, and airlines halt flights over coronavirus fears
Also: Wendy's launches its breakfast menu, Harley-Davidson's chief departs, AmEx responds to reports of shady sales tactics, and other stories.
Good morning, PR pros:
 Today marks the launch of Wendy's breakfast menu:
BREAKFAST NEWS! Wendy's is now serving up breakfast. Sources say it's "pretty lit." pic.twitter.com/meBemp31hH

— Wendy's (@Wendys) March 2, 2020
Though McDonald's didn't respond to Wendy's sassy campaign (featuring McDonald's former corporate chef), the competitor sought to steal Wendy's spotlight by offering free Egg McMuffins through its app:
What's better than breakfast? A FREE Egg McMuffin for breakfast. Dreams do come true! National #EggMcMuffinDay is 3/2. Get one free with our App. pic.twitter.com/RS235xZ3A1

— National #EggMcMuffinDay is 3/2. Where? (@McDonalds) February 28, 2020
It's the morning your breakfast dreams are made of. Happy National #EggMcMuffinDay! pic.twitter.com/wtYyCEZzuv

— National #EggMcMuffinDay is 3/2. Where? (@McDonalds) March 2, 2020
Wendy's was ready with a quip:
Here lies mediocrity. #EggRIPMuffin pic.twitter.com/fYxcn8LObe

— Wendy's (@Wendys) February 28, 2020
Here are today's top stories:
Amazon, Google, Facebook, Thomson Reuters and News Corp. restrict employee travel
The organizations have barred members of their workforces from traveling to areas where there are large COVID-19 virus outbreaks, including China, South Korea, Japan, Italy and Iran. The organizations have also limited nonessential travel both domestically and internationally.
Other organizations are preparing for crises as the COVID-19 virus hits close to their offices. On Sunday, Nike announced it was temporarily closing its corporate headquarters in Beaverton, Oregon to deep clean the campus.
"While we have no information indicating any exposure to Nike employees, out of an abundance of caution, we are conducting a deep cleaning of campus," a Nike spokesperson told KGW, the Portland, Oregon, NBC-affiliated station. "All WHQ buildings and facilities, including fitness centers, will be closed over the weekend."
Why it matters: The travel restrictions affect employees planning to speak at or attend conferences and events as well as business meetings and personal travel, but the organizations' decisions are meant to prevent potential outbreaks within their campuses. Facebook even canceled its F8 Developer Conference. If your organization is taking similar precautions, communicate the developments with as much information as you can to lower the potential for panic while increasing trust. Remember to include in your messages that these decisions are for your employees' well-being.
---
MEASURED THOUGHTS
According to Visual Objects, small businesses are motivated the most to improve their websites and digital marketing presence.
The report said that the most successful channels were social media (37%) and websites (33%). PR comes in a distant third at 10%, tied with digital marketing.
Image courtesy of Visual Objects.
 Social media is the main driver of new marketing and outreach methods for small businesses, as 70% plan on using the channel more in 2020. However, most report they won't stop using their other tactics.
Only 7% plan on using technology like AR and VR more than they did in the past. Conversely, 8% say they plan to use such tactics less.
Image courtesy of Visual Objects.
To learn more, read the full report.
Delta and American Airlines suspend flights to Milan
Delta Airlines and American Airlines are suspending flights to Milan, Italy, resuming in early May and on April 24, respectively. American is also waiving ticket change and cancellation fees up to 14 days before travel for any tickets purchased March 1–16.
Delta is also scrambling after its Chief Financial Officer, Paul Jacobson, stepped down.
The Wall Street Journal reported:
A core focus for Delta's new CFO would be managing the company's liquidity to compensate for a potential decline in bookings while covering fixed expenses for staff, fuel and other items, [Philip Baggaley, managing director at S&P Global,] said.
Why it's important: Though organizations across industries are preparing crisis communications in response to the COVID-19 virus, airlines must be especially careful to protect their reputation and brand image as well as answer consumers' questions and concerns. Watch for additional organizations to make safety calls and underline the importance of customer and employee well-being as they do so.
---
TAKE OUR SURVEY
What's the career path of a social media communicator?
Ragan Communications and PR Daily, in partnership with the Institute for Public Relations and the University of Florida, will deliver the answer through the inaugural Social Media Career Survey. You can participate by sharing your views about social media's function and future.
Click here to take the survey, which closes March 6. To thank you for participating, we'll send you the full findings and enter you in a drawing to win one of three $50 gift cards. We'll also announce the findings this spring, with a sneak peek at our Social Media Conference at Disney World, March 11-13.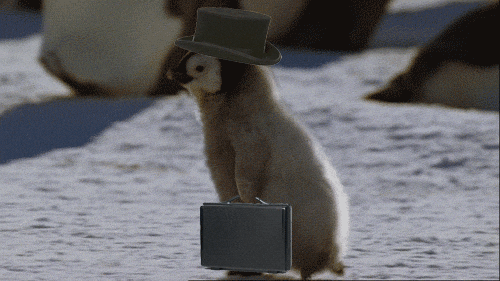 ---
EXECUTIVE DEPARTURE
On Friday, Harley-Davidson's President and Chief Executive Officer, Matthew Levatich, announced his resignation. The company's board of directors appointed Jochen Zeitz as acting President and CEO as it searches for a new leader.
Here's what the former and interim chiefs had to say, via a Harley-Davidson press release:
Zeitz said, "The Board and Matt mutually agreed that now is the time for new leadership at Harley-Davidson. Matt was instrumental in defining the More Roads to Harley-Davidson accelerated plan for growth, and we will look to new leadership to recharge our business. On behalf of the Board, I would like to thank Matt for his 26 years of service to Harley-Davidson. He has worked tirelessly to navigate the Company through a period of significant industry change while ensuring the preservation of one of the most iconic brands in the world."

Levatich said, "I am very fortunate to have spent many years with a company as revered as Harley-Davidson. The grit and determination of the employees and dealers and their passion for bringing our brand of freedom to people around the world has always been inspiring. I am proud of what we have achieved during my time as CEO, in one of the most challenging periods in our history, and I am confident that the progress we have made on the More Roads plan will position Harley-Davidson for long-term success."
Shares rose roughly 5% following the announcement.
American Express responds to claims of shady sales tactics
Employees can be your best advocates, but they can also put your brand in hot water if they decide to blow the whistle or go public with concerns about your company.
American Express is on the defensive after more than 12 employees reported that some of the company's salespeople were using aggressive and inappropriate sales tactics.
Aside from misrepresenting card rewards and fees, some salespeople reportedly pulled people's credit reports without consent or issued cards that weren't requested.
The company promised to investigate and punish wrongdoing, and admitted that there had been some "inconsistencies."
Pymnts.com continued:
"We have rigorous, multilayered monitoring and independent risk-management processes in place, which we continuously review and enhance to ensure that all sales activities conform with our values, internal policies and regulatory requirements," the spokesman said. "We carefully examine any issues raised through our various internal and external feedback channels and audits, and we do not tolerate any misconduct."

The AmEx spokesman said the company discovered a few cases "inconsistent with our sales policies."
Why you should care: Crisis communications in the modern digital age requires delivering a response before you know all the facts and investigations have concluded. By offering a strong statement and promising to look into it, you can put a pin in a crisis and come back to it when you know more. In AmEx's case, the spokesperson addresses the process for getting more information and points to company policy that shows the matter will receive attention.
---
WHAT YOU SAID
We asked how you stay current with changing trends and shifting best practices across social media, PR and marketing. More than 63% of you said you stay caught up by reading feature and how-to articles about current and upcoming trends. Nearly 16% of you stay up to date by attending webinars and conferences, and almost 11% look at successful case studies as a yardstick. The same (almost 11%) turn to certification programs to keep your skill set sharp.
How do you stay current with changing trends and best practices in PR, marketing and social media?

Share how you keep your skills sharp below and under the #MorningScoop hashtag.

— PR Daily (@PRDaily) February 28, 2020
We appreciate these kind words from communications pro Alison Carville:
By following the best educational resource for PR, marketing and social media professionals. AKA YOU, PR Daily.

— Alison (Allie) Carville (@AlisonCarville) February 28, 2020
---
SOUNDING BOARD

What unpopular PR, marketing, employee communications or social media opinion do you hold?
Communications pros, what unpopular PR, marketing, employee communications or social media opinion do you hold?

Instead of a poll, please reply with your thoughts below and we'll share in tomorrow's #MorningScoop.

Credit goes to @MarCommScott for the inspiration!

— PR Daily (@PRDaily) March 2, 2020
Please reply to our Twitter question with your thoughts or tag @PRDaily with the hashtag #MorningScoop, and we'll share your ideas in tomorrow's rundown.
COMMENT