Announcing Ragan's 2021 Media Relations Awards finalists
Congratulations to the impressive finalists on this year's list!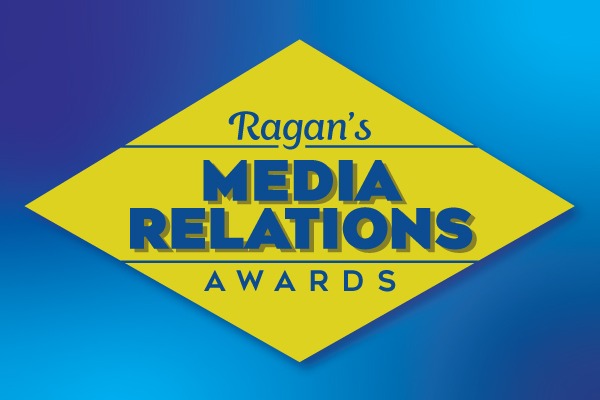 The finalists in this year's Media Relations Awards program know how to stand out on the media landscape.
They told powerful stories, protected their organization's reputation, navigated uncertainty during the pandemic and more—and they delivered success for the organizations or clients.
Congratulations to this year's impressive Media Relations Awards finalists.
Read on to see who made the list, and keep an eye out for the winner announcement in early September.
Grand Prize
Media Relations Campaign of the Year: Over $50:000
Aflac: 2020-2021 Aflac Open Enrollment Campaign
Alibaba Group: 2020 Alibaba Group's 11.11 Global Shopping Festival Media Campaign
American Nurses Association: COVID-19 and the Nation's Most Trusted Profession:  ANA's Rapid Response Rallies for Nurses
Herbalife Nutrition: Global Healthy Lifestyle Thought Leadership Strategy
Media Relations Campaign of the Year: Under $50:000
American Psychological Association and Vanguard Communications: Stress in America™ 2020: A National Mental Health Crisis
Bospar: Prodoscore: Making Working From Home Actually Work
iQ 360: Movers and Shakas: Reimagining Hawaii's Tourism Industry
Playstation: PS5 Launch
Media Relations Campaign of the Year: Under $10:000
Children's Health: Children's Health and COVID-19: A Call to Action and Education
Gillian Small PR: Cinnadust Seasoning Sweetens 2020 with News of Official Cinnamon Toast Crunch Seasoning Launch
World Wildlife Fund: Living Planet Report 2020
Media Relations Professionals of the Year
Allie Marsh: Crafted Communications
Farshad Hashmatulla: Zoom Video Communications
Neil Alumkal: Stuntman PR
Pete Deutschman: The Buddy Group
Campaigns
Brand Messaging or Positioning Campaign
Aflac: 2020-2021 Aflac Open Enrollment Campaign
Agency Guacamole: Baxter of California Deep Clean Shampoo Launch
Bospar: SingleStore: What's in a Name?
Church Mutual Insurance Company, S.I. and Padilla: Resiliency Through Risk Control – Church Mutual Becomes Trusted Resource to Key Leaders
Intel Corp. with Ketchum: Sharing the Promise of AI – One Smell at A Time
Siemens Healthineers: Informing Americans About Antibody Testing Through Top-Tier Media Outreach
Cause Marketing Campaign
Casey House: Untold Stories of Stigma
The Brand Agency: Building a More Sustainable Future: Debuting Aether Diamonds
Travelers Insurance, Peppercomm, TBWA\Chiat\Day New York: Zaadii: The Legend of Z-Hawk—Consumer Distracted Driving Education Campaign
Community Relations Campaign
AARP: Creating the Good with AARP Illinois
Children's Hospital at Dartmouth-Hitchcock: Camp CHaD ~ Virtual Camp for New Hampshire's Kids
ESPN: #oneteam Campaign
Loyola Marymount Univerisity: LMU Master Plan Amendment
Makovsky: Hunt Military Communities
Violet PR: 'Choose Topeka' – $15:000 Relocation Campaign
COVID-19 Communications Campaign
American Nurses Association: COVID-19 and the Nation's Most Trusted Profession:  ANA's Rapid Response Rallies for Nurses
BODEN Agency: McDonald's HACER Más
Children's Health: Children's Health and COVID-19: A Call to Action and Education
Cone Health: COVID-19 Media Response
ESPN: #oneteam Campaign
Kraft Heinz Company: We Got You America
MUCINEX: MUCINEX Goes Beyond Words with Three-Phased COVID-19 Public Health Information Campaign
Northwell Health: The First COVID Vaccine in the US
Proofpoint: Expect the Unexpected: Combating the Toughest COVID-19 Cybercriminals Worldwide
The Home Depot Mexico: Do It Yourself COVID-19
Vonage: COVID-19 Communications
Crisis or Reputation Management Campaign
Culloton + Bauer Luce: Containing a COVID-19 crisis: How CBL helped restore a Chicago nursing home network's reputation
SPM Communications: Crisis During a Crisis: Creating a Media Win
Data-Driven Media Relations Campaign
Aflac: 2020-2021 Aflac Open Enrollment Campaign
Burrow: Maximizing Revenue Through Data-Backed Media Strategy
StockX: Data-Driven Storytelling Program
Diversity: Equity and Inclusion Initiative
Genesis Brand Management: Raising Awareness for the Asian Community through the Power of Food
H&S: America Is For Everyone
Global Media Relations Campaign
Degreed: Degreed: The State of Skills
MTA: AlCan ONE Completion
Oracle: AI@Work: Mental Health
Playstation: PS5 Launch
Proofpoint: Expect the Unexpected: Combating the Toughest COVID-19 Cybercriminals Worldwide
Governmental or Public Affairs Media Relations Campaign
Milwaukee County Office of Emergency Management: Stay Home Save Lives Campaign
Renewable Energy Buyers Alliance & Inspire PR Group: REBA Energy Buyer Federal Clean Energy Policy Statement 2021
Integrated Marketing Communications Campaign
Aflac: 2020-2021 Aflac Open Enrollment Campaign
Archer Daniels Midland (ADM): ADM's 2020 Emerging Consumer Behavior Shifts Campaign
Bospar: SingleStore: What's in a Name
Purpose-Driven Campaign
Dittoe Public Relations: EXHALE, the first emotional wellbeing app for and by Black, Indigenous, Women of Color
Merck Animal Health: Unconditional
Nutrien Ltd.: Carbon Program Launch
Qorvis Communications: Crafting through Covid
Reckitt: Here for Healthy Schools
Social Media Campaign
Almond Board of California: @almondsmx
bicom: Vichy – Neovadiol campaign
BODEN Agency: McDonald's Dorado
Bullfrog + Baum: Next Level Holiday – Launching Biochem's Chocolate Peppermint Protein Powder
Thought Leadership Campaign
Amendola Communications: Amendola Puts Appriss Health on the Map with Thought Leadership Results
Arcadia: Amendola Helps Arcadia Rise to the Top with Outstanding Thought Leadership Results
Clyde Group: George Mason School of Business
Critical Environments Group: Data Center Containment Best Practices that won't Bust Your Budget
Diffusion: Elevating Brand Awareness of alliantgroup Through Strategic Thought Leadership
Intel: Thought Leadership in Healthcare
Peppercomm: Restarting the travel industry from zero: Peppercomm and Flagship for trivago
Sotheby's International Realty: Luxury Outlook Report Thought Leadership
Events
New Product or Service Launch
5W Public Relations: CLMBR – Building Brand Recognition form the Ground Up
Amendola Communications: Capsule's Ventilated Patient Surveillance (VPS) workstation
BML Public Relations: BML Public Relations & Del Monte Fresh Produce: Pinkglow™ Pineapple Launch
Cone Health: Women's & Children's Center Media Campaign
Gillian Small PR: Cinnadust Seasoning Sweetens 2020 with News of Official Cinnamon Toast Crunch Seasoning Launch
Intel: Intel Industrial Summit and Product Launch
iQ 360: Movers and Shakas: Reimagining Hawaii's Tourism Industry
Kentucky Fried Chicken (KFC): KFC x Crocs
Virtual Event
Baker Public Relations: Farewell to 2020 Virtual Parade
GLAAD: Together in Pride: You Are Not Alone
Hotwire: Bringing Zoomtopia to a Global Media Audience for the First Time
The Brand Guild: Books In Bloom
Media Relations Strategy
Content Marketing and Brand Journalism
Alibaba Group: Alibaba Group Alizila
Jefferson Health: Jefferson Health Cortimo Clinical Trial
Plenty of Fish: Dating Defined: 2021 Dating Trends by Plenty of Fish
Innovation in Media Relations
Kraft Heinz Company: We Got You America
The Buddy Group: Pete Deutschman
Alibaba Group: Alibaba Group Alizila
Media Relations Video
The Buddy Group: Pete Deutschman
University Health: University Health PR
Verra Mobility: 2020's Worst Red-Light Runners
Newsjacking
5W Public Relations – Bobbie Windatt: Topps NOW Celebrating News as it Happens
Geben Communication: Weekdays
Plenty of Fish: The New "F-Word": Fauci-ing
Pugh & Tiller PR: Speeding During the COVID Shutdown
Saama Technologies: A NASA Mindset to End the Pandemic.
The Power Group: Golden Chick's Golden Opportunity with Fletcher's Original Corny Dogs
Pitch
Anker Innovations: Soundcore Launches Liberty Air 2 Pro Headphones
Citrine One Malaysia: Shopee 12.12 Birthday Sale
Experience Harlem: Wilson Marshall PR + Special Events
Genesis Brand Management: Raising Awareness for the Asian Community through the Power of Food
(W)right On Communications: Valentine's Day Vaccine
Porter Novelli: Navigating a Virtual World: Panasonic at CES 2021
Use of a Celebrity or Personality
Buffalo Wild Wings: Boneless Thugs-N-Harmony
Playstation: PS5 Launch
The World Disney Company: Disney + Launch
COMMENT