Announcing Ragan's 2021 Workplace Wellness Awards finalists
Congratulations to this impressive group.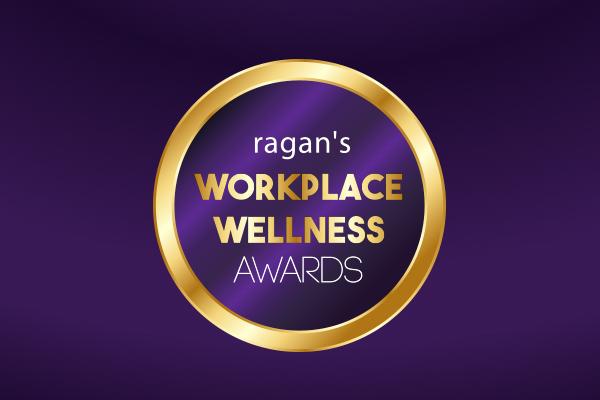 Ragan Communications and Ragan's Workplace Wellness asked for organizations that championed a healthy workplace—entrants into our Workplace Wellness Awards delivered.
The finalists on this list represent the most effective corporate wellbeing programs worldwide. These organizations and people prioritize their employees' mental, physical, social and professional well-being.
Scroll down to find out who made our finalists, and stay tuned for the winner announcement on March 29.
Initiatives/Programs
Employee Benefits
Engro Energy Limited: Ayesha Jamil Khan & Fahad Soomro
Shaklee Corporation: Employee Benefits
Squarespace: Benefits and Mental Health
Employee Engagement
CBRE: Be Well
Halff Associates: Halff Community Initiative
ING: Finding our new rhythm: Hybrid Mode comes to ING in the Americas
John Hancock: Prioritizing Colleagues' Well-Being Through Engagement
LafargeHolcim: Building a Better You
Mindgrub Technologies: Mindgrub's Games for Good
Shaklee Corporation: Employee Benefits
Vonage: Vonage Year of Growth
Mental Health/Wellbeing       
Ford Motor Co.: Employee Wellbeing
GDIT: How Are You, Really?
Kyowa Kirin North America: Wellness@KKNA
Lincoln Financial Group: Lincoln's Be Well Program – Mental Health
Lockheed Martin Rotary and Mission Systems: 2021 Positive Mental Health Campaign
SHRM Foundation: Workplace Mental Health and Wellness Initiative
Squarespace: Benefits and Mental Health
Physical Health/Wellbeing
LafargeHolcim: Building a Better You
Shaklee Corporation: Employee Benefits
Zebra Technologies Corporation: Physical Health & Wellbeing
Work-From-Home Health/Wellbeing
211 LA: 211 LA Work From Home Wellbeing Initiative
ING: Finding our new rhythm: Hybrid Mode comes to ING in the Americas
Kite Hill PR: Creating a Culture of Collaboration and Balance
Outstanding Wellness Programs
Large Organization (more than 1:000 employees)
AAA Club Alliance: My P.A.T.H. Wellness Program
BluePearl Specialty and Emergency Pet Hospital: Building the Bridge to Associate Well-being through Veterinary Social Work Projects/Activity
Flight Centre Travel Group: Moneywise – Employee Financial Wellness
LafargeHolcim: Building a Better You
Lincoln Financial Group: Lincoln's Be Well Program
Sammons Financial Group: Sammons Financial Group Employee Wellbeing Program
Mid-Size Organization (100-999 employees)
Delta Dental of Kansas: Delta Dental of Kansas' Commitment to Overall Wellbeing
Engro Energy Limited: Ayesha Jamil Khan & Fahad Soomro
FINEOS Corporation Ltd.: Embedding a culture of workplace wellbeing
ING: Finding our new rhythm: Hybrid Mode comes to ING in the Americas
RED DIGITAL CINEMA: RED
SECU of Maryland: BeWell
Small Organization (less than 100 employees)
Clyde Group: 2021 Mental Health & Wellbeing Initiatives
Independent Contractors and Businesses Association
Kickstand Communications: Kickstand Benefits
Max Borges Agency: Max Borges Agency- Maintaining Connection While Offering 100% Flexibility
SourceCode Communications: SourceCode Strong by SourceCode Communications
Executives of the Year
Roger Barnett: Shaklee Corporation
Chris Gardner:  Independent Contractors and Businesses Association
Jignasha Amin Grooms: Epicor
Lorraine M. Martin: National Safety Council
COMMENT