MEDIA RELATIONS
AWARDS LUNCHEON
DECEMBER 15, 2023 | 12 – 2:30 PM
NATIONAL PRESS CLUB, WASHINGTON, D.C.
JOIN US AS WE HONOR THE TOP MEDIA RELATIONS WORK FROM THS PAST YEAR
Congratulations to the impressive finalists of PR Daily's Media Relations Awards!
PR Daily's Media Relations Awards showcases these finalists' innovative strategies for securing media coverage, ability to remain calm during a crisis, knack for crafting engaging stories and more.
PR Daily will recognize all finalists—and announce category winners—at a special live event on December 15 at the National Press Club in Washington, D.C. for our celebratory Media Relations Awards Luncheon. This event will shine a spotlight on the top media relations work from the past year. The event will not only showcase this impressive work, but it will be a one-of-a-kind experience where attendees can network, share insights and learn best practices from those who are doing it best,
Join us in December to celebrate these finalists, share insights and recognize the best in media relations.
Scroll down to see which companies made this year's short list, and stay tuned for the featured profiles of all of the winners after the live event on December 15.
Emcee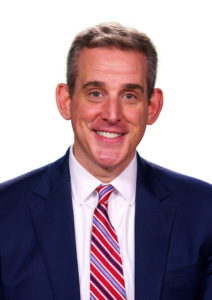 Joe Ruffolo
Senior Vice President and General Manager
, The Hill and NewsNation Digital
Joe Ruffolo is the senior vice president and general manager for The Hill and NewsNation Digital. He is responsible for the long-term strategy and day-to-day operations of each property. Ruffolo has had an extensive career in both traditional and digital media, leading teams and projects at the Disney ABC Television Group, ABC News, Samsung, AOL, Nickelodeon, and CNN. His background spans...
Guest Presenters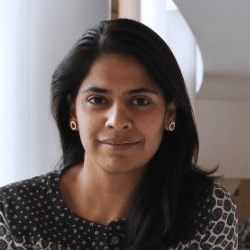 Sukhi Sahni
Senior Vice President, Head of Brand Communications
Wells Fargo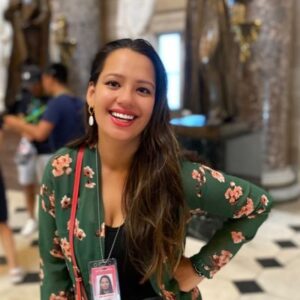 Sarakshi Rai
Head of Social Media and Director of Audience Development
The Hill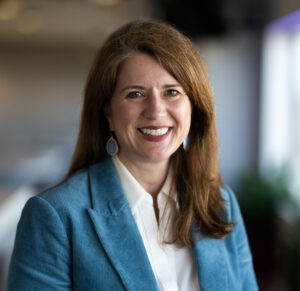 Jennifer Allen
Senior Director, Strategic Marketing
March of Dimes
Presenters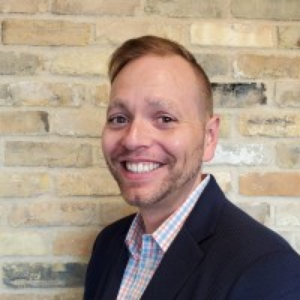 Jon Minnick
Special Projects Manager
Ragan Communications and PR Daily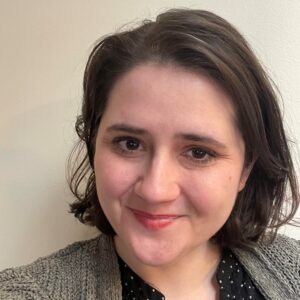 Allison Carter
Editor-in-Chief
Ragan Communications and PR Daily
THE FINALISTS
Grand Prize
Finalists:
American Heart Association

:

Heart Month 2023

Brodeur Partners: Returning to the Boston Marathon® Course

Contraceptive Access Initiative / Camino Public Relations: The Pill OTC - pathway to success!

Edelman: Knorr x Cardi B Taste Combos

M Booth: A Life Less Clogged with BIC EasyRinse and Ariana Madix

PriceWeber: "Believe Me: Help and Hope for Sexual Assault Survivors"

Quinn PR: Atlantis The Royal in Dubai's Grand Reveal
Finalists:
AM General LLC: Corporate Rebrand

Bospar: Together by Renee: The AI-empowered App for Better Health

Club Wyndham: Club Wyndham x Take a Chef Partnership

Sallie Mae: National Scholarship Month

SERHANT.: Launching the Highest Residence in the World

Southeast Toyota Distributors: Toyota Dog Days of Summer

Tampa Electric

:

Hurricane Ian Response

Visit California & MMGY NJF: Visit Native California
Finalists:
Shari Ajayi: Saatva

Sue Breding: City of Glendale AZ

Tommaso Di Giovanni: Philip Morris International

Dave Reddy: Big Valley Marketing

Zak Sawyer

:

The Levinson Group
Media Relations Awards Categories
Seating is limited, reserve your spot today!
A limited number of tables of 10 are available, along with individual tickets.
BEST OPTION
Table of 10
$7,999 per table
Includes:
10 reserved seats for your colleagues and team
Priority seating at the front of the room
Networking reception
3 course meal
Awards ceremony
Crystal award to commemorate your recognition
2 bottles of champagne or 2 bottles of wine
Photo opportunities with your colleagues, team and industry peers
Individual Tickets
$599 Per Person
Includes:
Networking reception
3 course meal
Awards ceremony
Crystal award to commemorate your recognition
Photo opportunities with your industry peers
If you have any questions or need help registering, please contact Barbara Kanady at
barbarak@ragan.com
.
Don't miss all of the great things to see and do in the city while you are in town
SPONSORSHIP OPPORTUNITIES
If you are interested in sponsoring this industry event, please contact
Hannah Lavelle at 312-960-4628 or email hannahl@ragan.com.