Behind the pitch: An in-depth look at a successful pitch to Fox Business
Packaging and trendspotting played key roles.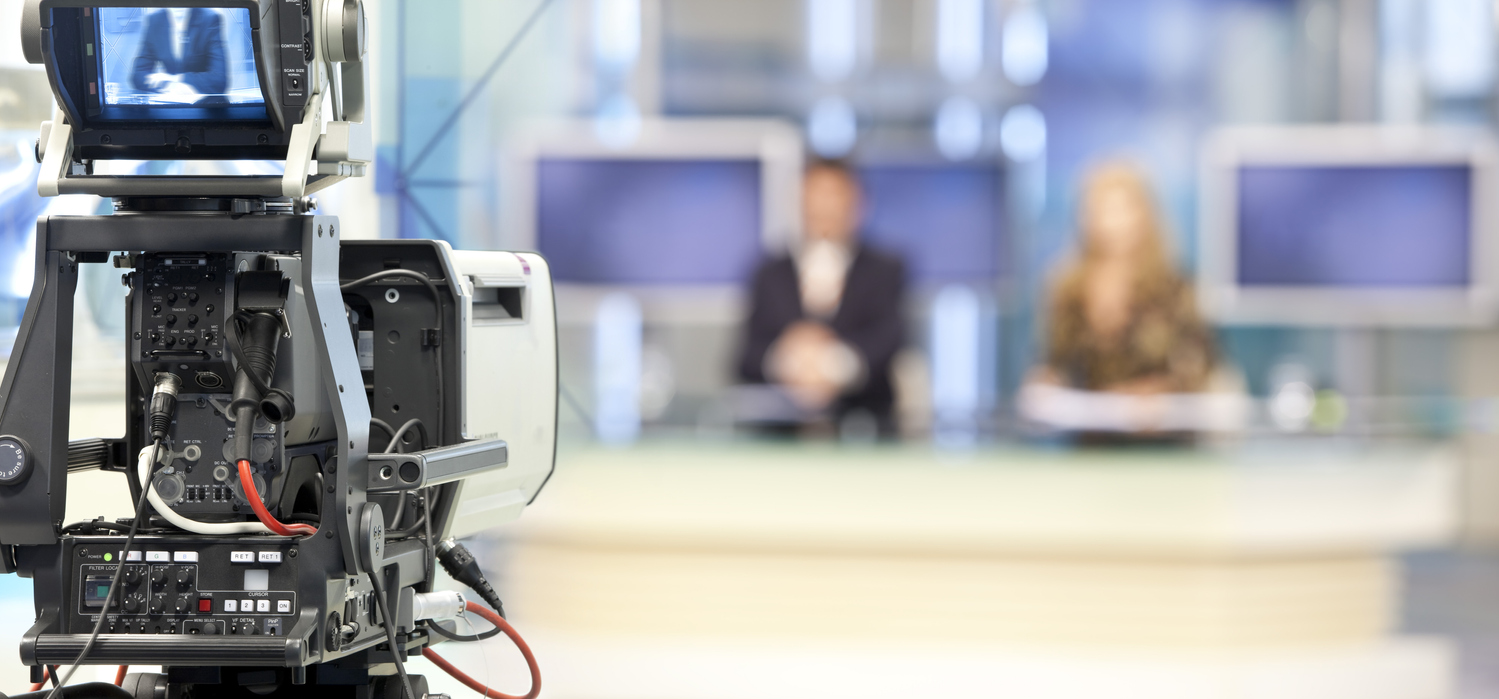 There is nothing like the feeling of having your pitch accepted by the perfect outlet.
Well, maybe except the feeling of seeing the finished story air.
Or perhaps seeing the success that follows.
They're all pretty good feelings. We won't pick the very best.
KCD PR, an agency specializing in the fintech and high-tech industries, recently rode this wave when their pitch for client IDIQ landed a big hit on Fox Business — which led to syndication, follow-up interviews and more.
Kevin Dinino, CEO of KCD PR, recently shared how they set the pitch up for success. Want to share your successful pitch story? Email AllisonC@Ragan.com.
Trendspotting
It's no secret that AI is hot right now. Sometimes it feels like it's all anyone wants to talk about, including the media.
IDIQ, which offers identity protection services, already had data and reports to help illustrate the problem of AI voice scams, where a clip of a person's voice can be used to clone an eerily accurate replica of that person. Often they call, seeming to be in distress, asking for immediate cash to help with bail or a medical emergency.
What they lacked was a personal touch. Until a pitch brainstorming meeting revealed that a KCD PR employee's father had recently fallen prey to this frightening scam.
His story could become a cautionary tale for others. And the agency now had the full package for their pitch: data, emotion and a hungry press.
"So in many ways, it was almost sort of the perfect storm, if you will, of having a rare, very relevant client, a super relevant news trend," Dinino said.
Package the pitch
Indeed, packaging was a major consideration in crafting the pitch. They wanted to make sure that the reporter had everything they needed to run with the story with minimal additional work.
"It makes things so much easier for media," Dinino said. "We've got to remember here, they're strapped for time. They don't have the resources to do many cases to go out and chase multiple sources."
So the pitch, as you'll see below, came bundled with data and the promise of an expert who could speak to it. All the legwork was done for the harried reporter.
Picking your reporter
Choosing the reporter was critical, too. The team knew they wanted a multimedia reporter at Fox Business because of the massive potential for syndication across the Fox network of television and radio stations. Add in the bonus of the web story and the network offered the perfect target to spread a wide net with their message.
They located a reporter who had already covered AI and soon had their hook set.
Client coaching
The interview features Scott Hermann, CEO of IDIQ. The PR team worked with him to coach him on talking points to keep the messaging as clear and crisp as possible — after all, the finished story is just one minute and 40 seconds long. That's not much time to get a point across.
They advised him on keeping the story evergreen and avoiding specific time references, so it could live on for as long as possible. Ditto for avoiding locations to keep the story relevant for the whole nation. And of course, they worked on the time-honored tradition of soundbites.
"The first soundbite he says in the TV interview is, 'this is one of the scariest things I've ever seen in my career.' We really lead with the lead," Dinino said.
Keep the momentum
Finally, KCD PR was determined this story wouldn't be a one-off. "We've been able now to parlay their expertise in the space into other mediums, whether it be podcast opportunities (or) speaking opportunities at conferences," Dinino said. Having the credibility of the Fox Business hit allowed them to continue to push the message forward and keep their client in the limelight.
Read on to see their full pitch, including follow-up.
Re: NEW REPORT: 61% of scams were from Google Voice Scams
Hello Austin,
I just wanted to circle back to see if there is any interest. With AI-generated voice scams all over the news, this report has some interesting insights, and Scott Hermann, an expert in the industry of identity theft, can offer advice on how to avoid these troubling scams. I hope to hear from you.
Best,
Chris
———- Previous e-mail ———-
Date: 2023-05-17 15:07:15
Subject: NEW REPORT: 61% of scams were from Google Voice Scams
Hello Austin,
IDIQ®, a leader in identity theft protection and credit monitoring, released the 2022 Trends in Identity Report today. This report explores key findings based on contacts from nearly 15,000 reports to the Identity Theft Resource Center® (ITRC) of identity compromises, misuse, and abuse from individuals across the country. The 2022 Trends in Identity Report indicates identity thieves are getting better at using social engineering techniques to convince people to share personal, financial, and important business information.
The report found 80% of identity compromises were due to a scam. Of those scams, an overwhelming majority of people who contacted the ITRC – 61% – reported being the victims of a Google Voice scam.
Other Key Findings:
Of total crimes reported to the ITRC, 55% were due to compromised credentials, 40% were due to misused credentials, 3% requested prevention and 1% reported attempted misuse of credentials.
Of the 7% of federal accounts that were misused – 78% were due to IRS accounts.
Misused social media accounts made up 72% of non-government and non-financial account abuse.
For the misuse of stolen information, a majority reported account takeover (61%) versus new account creation (32%).
An increase in reports of Social Security numbers being misused to gain employment and used by individuals committing crimes.
An increase in identity thieves using driver's license information to get fraudulent auto loans, open new bank accounts and cell phone accounts.
A surge in the number of people requesting information on how to help prevent identity theft.
The report also lists the top five states for identity scams. They include:
California
Texas
New York
Florida
Pennsylvania
View the full 2022 Trends in Identity Report here.
I would like to flag someone who would be an excellent source. Scott Hermann, CEO of IDIQ. He can speak to insights in the report, their team's efforts to combat scams and what they are doing to make their customers safer.
Allison Carter is executive editor of PR Daily. Follow her on Twitter or LinkedIn.
COMMENT