'Brand to demand' is the future of marcomm
It isn't a choice between the two.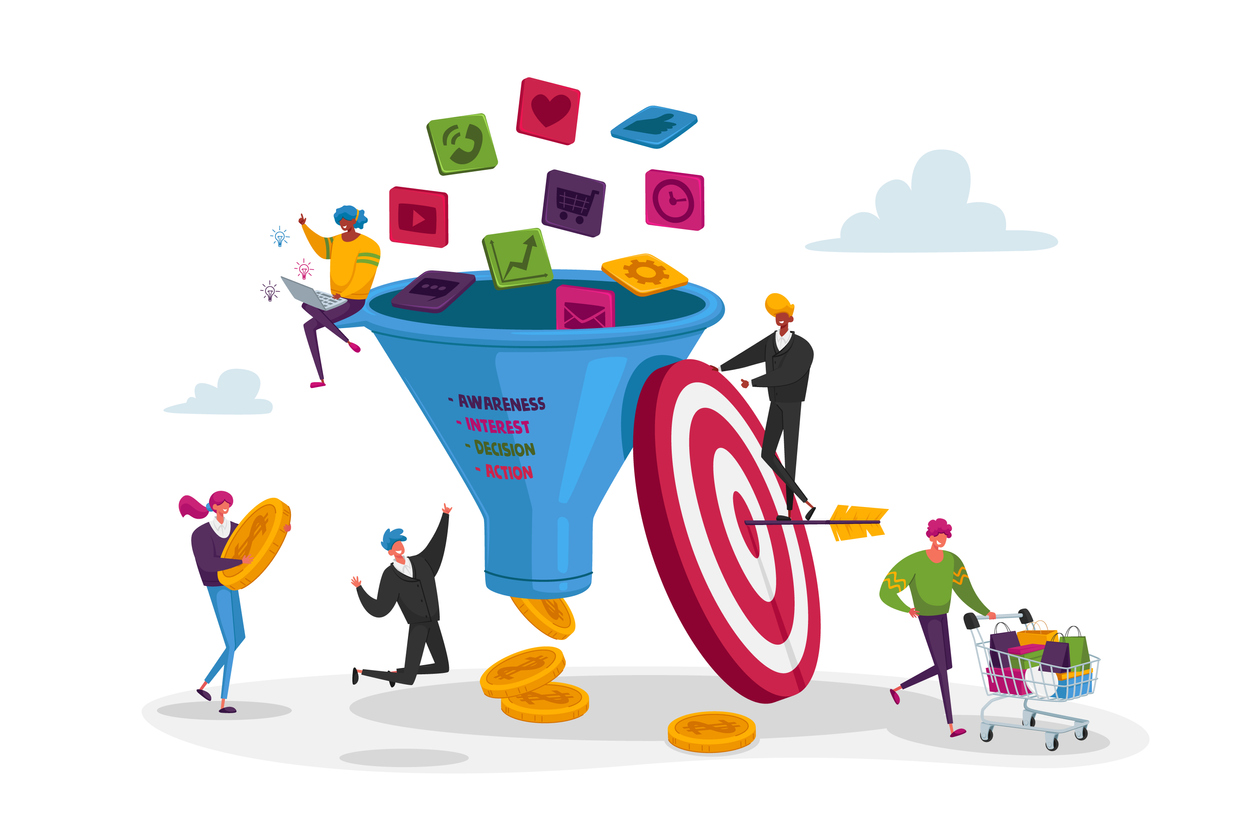 For years, marketers have been forced to prioritize brand or demand, making difficult decisions to shift budgets between the two when new challenges arose.
Brand often lost this tug of war as the urgency of the moment drove marketers to focus on short-term initiatives to fill the sales pipeline and generate revenue.
A recent movement espousing a brand AND demand approach is a step in the right direction, as marketers try to bring greater cohesion between the two disciplines by aligning on campaign timing and messages, for example, but even this approach does not go far enough.
However, more often than not, the art of brand identity and the science of demand optimization are still pursued sequentially, not collaboratively. This is further exacerbated by the ongoing management by different teams with different objectives, strategies and data sets.
What's needed is a new approach built on a more direct and intentional relationship between brand and demand.
Enter brand TO demand, an emerging perspective anchored in the proposition that brand identity, positioning and awareness must have a direct impact on demand generation —simultaneously cultivating long-term brand affinity while accelerating near-term audience action.
Brand to demand creates cohesive storytelling that informs audiences about not only what a company sells, but who it is, what it stands for and why it matters -– with practical benefits that accumulate over time under a narrative that supports both experience and vision.
This is not just about putting brand and demand on an equal footing. It is about recognizing the direct relationship from brand TO demand — the ability to create experiences that build brand affinity over time, which then supports and drives demand generation over the lifecycle of the customer.
That doesn't necessarily mean equally dividing budgets between the two, but it does mean calibrating strategies around common insights into six key elements that are essential across all marketing and communications disciplines:
Identity: how the brand shows up.
Positioning: the company's rightful place in the market.
Category: how the market is defined.
Competitors: clear perspective on which are emerging, established or evolving.
Audiences: alignment on priority personas, their beliefs, values and influences.
Channels: understanding where and how to engage audiences most effectively.
None of these elements are owned by any single marketing or communications team. Taking a brand to demand approach will require a complete mind-shift that spurs new ways of working, everything from sharing data across silos to aligning on objectives and outcomes.
An urgent need in B2B
The timing for this mind-shift is now. The last two years has only accelerated ongoing changes in B2B buying habits: longer sales cycles, more decision-makers, more noise that impedes differentiation, the rise of self-service marketing journeys.
In our experience, fewer and fewer B2B buyers are in serious consideration for any specific product or service at any time, but certainly in the earlier stages of their buyer journey.
In our increasingly volatile business environment, B2B decision-makers are more motivated by the need to stay informed about industry, competitive, and customer trends. They are also less concerned about where that information originates — peers, media, industry influencers are all increasingly seen as more objective sources than companies that have exhibited little motivation beyond landing the next customer.
But we have learned over and over that innovation in and of itself can fail to deliver real value for customers. The technology graveyard is filled with innovations that failed to address a priority business challenge or create long-term resonance to enable additional growth beyond any initial splash.
We all have stories about these solutions that were created in search of a problem.
In that quest for the next big breakthrough, technology companies opt too often to cast a wide net in an attempt to generate leads, build revenue and prove their immediate value. That is a fundamental waste of budget and marketing talent since the vast majority of "buyers" in the marketing funnel are seeking help with category education, or possibly very early evaluation —literally months away from any serious consideration of a specific product or service.
What is sacrificed is the deeper connection that can be made through effective marketing and communication to educate, inspire, and bring out the human aspiration and optimism that has become the bailiwick of consumer brands which often have much less to offer but (somehow) have more to say.
However, we know that strong B2B brands drive enthusiasm throughout the sales funnel, no matter how technical the product or service. Every whitepaper, every social media post, every webinar or event, can elevate new possibilities.
The work that many B2B technology companies perform can be compelling and consequential, but few of them communicate or behave in ways that bring this to light for key stakeholders. After all, brand marketers are rarely forced to appreciate the full sales funnel, and demand marketers are rarely asked to build audience enthusiasm.
Balancing long-term and short-term
Ultimately, committing to the dual value of brand to demand marketing is about managing both as a connected value continuum that multiplies the value of each and drives both long-term brand affinity and short-term demand generation.
What's the opportunity? To make vision practical and practicality more visionary. This all comes from great storytelling— the ability to engage B2B buyers at the top of the funnel by speaking to their needs, educate them about the potential impact of innovation on those needs, and ultimately to demonstrate the connection between that vision and the products or services.
Because brand building is about creating positive perceptions, associations and experiences for customers, it is inherently a balancing act between rational and emotional benefits — not just having the best product or service, for example, but cultivating positive feelings that elevate the brand in the mind of the customer so they see it as indispensable and become advocates for it.
Products that solve your business problem should also instill a deeply emotional sense of certainty, confidence, and trust that drives long-term brand loyalty, generates greater share of wallet, and helps companies weather crises or competitive threats.
Scott Friedman is head of strategy + planning at Big Valley Marketing. Forest Taylor is head of social + digital at Big Valley Marketing. 
COMMENT