Facebook offers e-commerce tool, J&J drop talc baby powder, and United introduces 'CleanPlus' initiative
Also: Lowe's, Walmart and Target report boosted online sales, winning content strategies during COVID-19, United Nations' guide to fighting misinformation, and more.
Hello, communicators:
Johnson & Johnson is discontinuing its talc-based baby powder in the United States and Canada, following lawsuits alleging that the product contained carcinogens, including asbestos.
In a statement, the company positioned the change as a "portfolio assessment related to COVID-19":
Demand for talc-based Johnson's Baby Powder in North America has been declining due in large part to changes in consumer habits and fueled by misinformation around the safety of the product and a constant barrage of litigation advertising.

Johnson & Johnson remains steadfastly confident in the safety of talc-based Johnson's Baby Powder. Decades of scientific studies by medical experts around the world support the safety of our product. We will continue to vigorously defend the product, its safety, and the unfounded allegations against it and the Company in the courtroom. All verdicts against the Company that have been through the appeals process have been overturned.
The announcement serves as a reminder that although COVID-19 continues to dominate headlines, organizations facing reputational damage from other crises are continuing the work of brand image repair and trust building.
Here are today's top stories:
Facebook introduces e-commerce tool
The social media platform recently announced a feature called "Facebook Shops," which offers organizations free digital storefronts directly through Facebook and Instagram.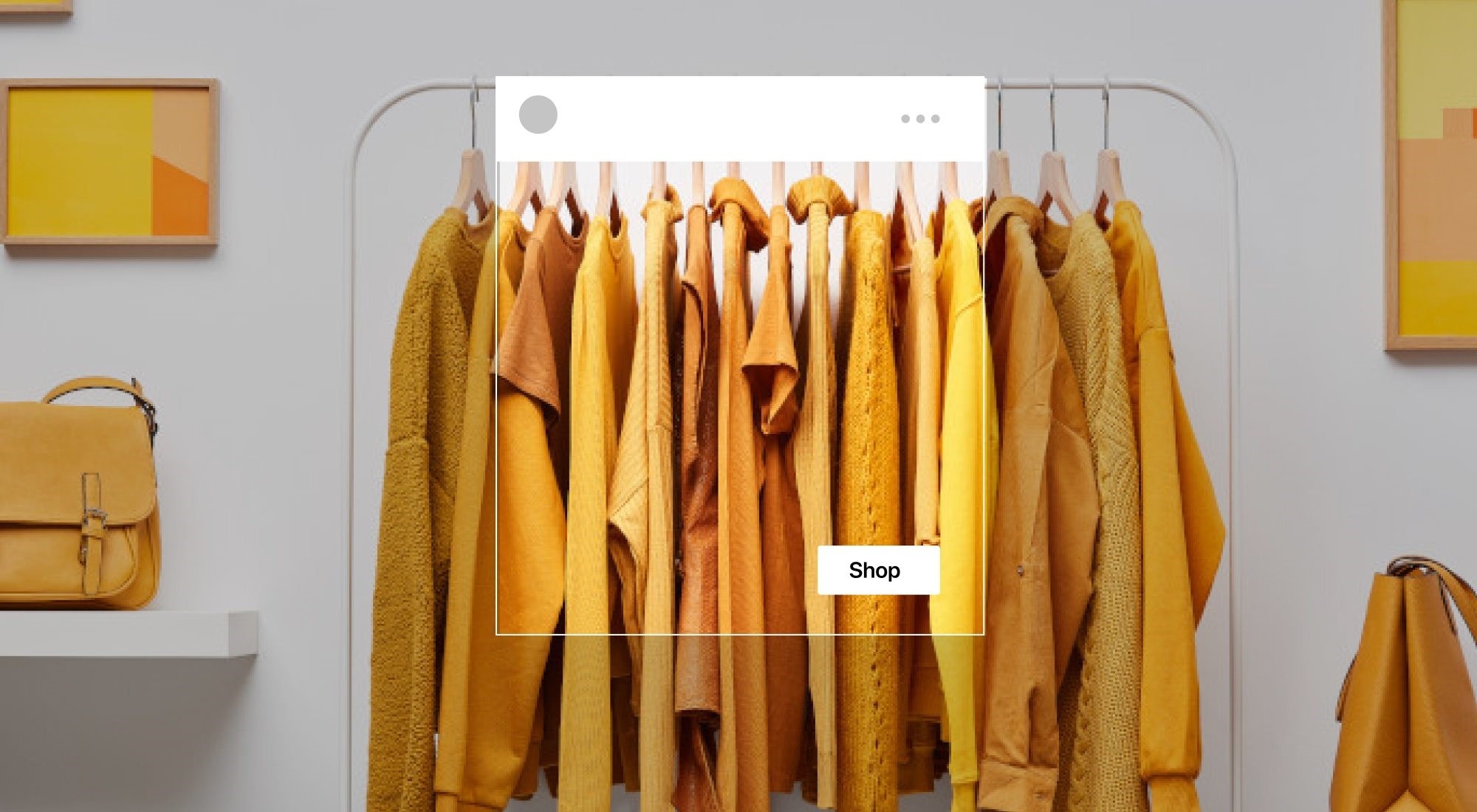 In a blog post, Facebook wrote:
Shops let you choose which of your items you want to feature, merchandise with product collections and tell your brand story with customizable fonts and colors. In Facebook Shops, you'll be able to connect with customers through WhatsApp, Messenger or Instagram Direct to answer questions, offer support and more.
The company's co-founder and chief executive, Mark Zuckerberg, announced the feature in a Facebook Live session discussion on how it was "helping with the economic recovery efforts":
Why it's important: Though Facebook's aim is to keep users on its social media platforms for as long as possible, organizations across industries can use the feature to dive into e-commerce options to stay afloat during the crisis. Pivoting to online shopping options shouldn't be only a short-term fix. As more consumers embrace e-commerce, consider how you can prepare for the future of more online shopping.
---
TACTICALLY SPEAKING
 Lowe's shares rose nearly 6% after the home improvement chain announced that same-store sales were up 11.2% in 2020's first quarter, CNBC reported. Walmart also reported a sales jump of 8.6%, which The Motley Fool reported beat analyst estimates by $3.7 billion.
However, e-commerce sales might not make up for other expenses faced by retailers.
Target's digital sales grew 141% in the first quarter, but CNBC reported that the cost of increased wages and cleaning procedures, along with other costs associated with COVID-19, has totaled roughly $500 million for the retail chain so far.
How has changing consumer behaviors and increased online purchases affected your campaigns and messages? Let us know under the #DailyScoop hashtag.
---
MEASURED THOUGHTS
Easypromos surveyed its clients on their content marketing strategy shifts during COVID-19, reporting that nearly 42% are more active on social media. Nearly 38% have lowered their prices or offered discounts, and roughly 20% are testing new channels to reach potential customers.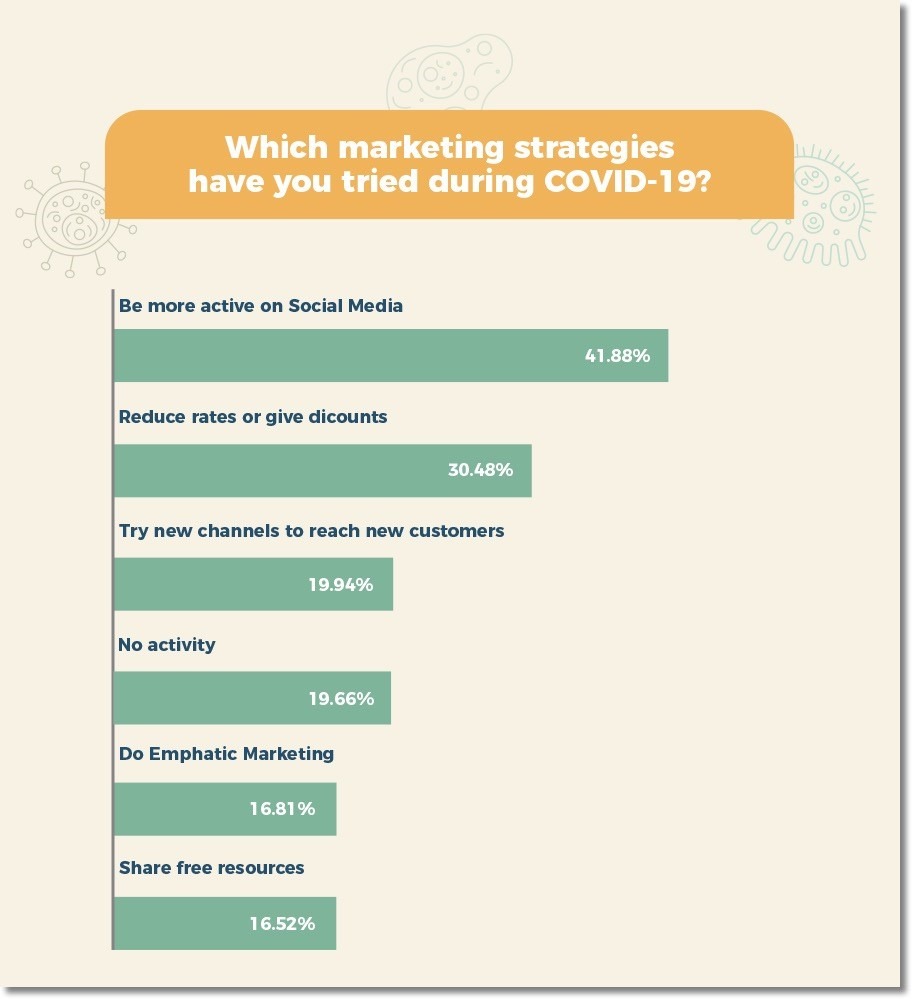 Though nearly 20% of those surveyed said they've stopped marketing activities, many consumers are looking at brand managers during the crisis, both for information and engagement (whether that's through relief efforts or uplifting content to support consumers sheltering in place). Consider ways you can adjust your messaging to be empathetic and helpful, rather than remaining radio silent.
You can check out the entire survey here.
---
CRISIS LEADERSHIP BOARD
Looking for more insight on how to address the current global crisis and lead your organization into a strong recovery?
Join Ragan's Crisis Leadership Board to network and brainstorm with peers, get the latest intelligence and research, and start to strategize for the future of your organization.
Learn more about this exclusive membership here.
United Airlines launches 'CleanPlus' initiative
The company announced that it's partnering with Clorox and Cleveland Clinic to provide enhanced cleaning measures in response to COVID-19, which it's calling the "United CleanPlus" standard. The process includes providing travelers with sanitizing wipes as they board, reducing touchpoints during the boarding process, and serving only pre-packaged foods and sealed beverages during flights.
United's chief executive, Scott Kirby, shared the initiative through a video address:
Today we're launching United CleanPlus, a new standard of cleanliness and safety, and partnering with @Clorox & @ClevelandClinic.

Learn more from Scott Kirby, the new CEO of United, about our efforts to keep you and your loved ones safe when you travel. https://t.co/19l6nr0gcj pic.twitter.com/ZouVhHbSsb

— United Airlines (@united) May 20, 2020
Why it matters: As organizations prepare for reopening and recovery, it's crucial for communicators to build trust among key audiences by reassuring them of their plans and updated programs. This isn't only important for the travel, hospitality and food industries, either. As you outline your path forward, put your executives front and center to lead the way.
---
SOCIAL BUZZ
The United Nations tweeted a video guide to fighting misinformation during COVID-19, which includes reading all the text in an article, checking the date and publication, and comparing it with other sources covering the same news:
Misinformation during a crisis like #COVID19 can result in people being left uninformed, unprotected & vulnerable.
❌ Don't share rumors
✔️ Choose content verified by reliable sourceshttps://t.co/vVgjjWDqog via @UNESCO

— United Nations (@UN) May 20, 2020
It's a great example of how communciators can teach their audiences to be more savvy consumers of information and highlights the importance for communicators to share content from verified and official sources.
---
RESEARCH SNAPSHOT
The COVID-19 crisis has drastically changed the landscape for communicators and PR pros. More than ever before, communicators must gain key skill sets and employ strategic communications and media relations strategies to boost their organizations' coverage, reputation and overall brand.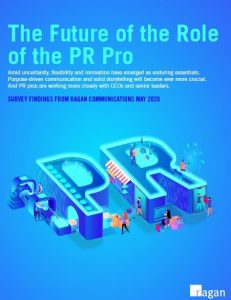 Learn what the 315 communicators we surveyed say about what parts of the PR function are more important than ever, how to adjust for COVID-19, and more with our free report revealing insights that can help you perservere during this uncertain time.
Download your copy of the report here.
---
WHAT YOU SAID
We asked for your thoughts on Facebook's acquisition of Giphy, and nearly 81% of you said you'll continue to use GIFs as usual in your social media posts and digital content. However, almost 8% will use more GIFs on Instagram and roughly 4% of you plan to stop using them on your organization's intranet and internal social media channels.
Will Facebook's purchase of GIPHY affect how you use GIFs?

Weigh in below and let us know what you think of the acquisition under #DailyScoop.

— PR Daily (@PRDaily) May 19, 2020
---
SOUNDING BOARD
What do you think the "new normal" has in store for PR, marketing, employee comms and social media pros?
Fill in the blank: "The new normal of communications means _____________________."

Share your thoughts on what the future of communications holds during and after #COVID19, and we'll share when #DailyScoop is back next week. pic.twitter.com/48NV6KNXx2

— PR Daily (@PRDaily) May 20, 2020
Tell us what you think of the changing future of communications under the hashtag #DailyScoop. We'll share when we return next week, following the holiday weekend.
Stay healthy, happy and safe, communicators!
COMMENT
One Response to "Facebook offers e-commerce tool, J&J drop talc baby powder, and United introduces 'CleanPlus' initiative"
Ronald N. Levy

says:

The J&J PR mistake has been to answer an accusation with just a denial. This leaves the public, not knowing which side is right, to figure why take a chance?

A much better response to accusation is to point out the "positive opposite." When a can of mushrooms was found to contain enough salmonella to kill a whole family, a senior mushroom executive wanted to argue that it was "only" one can out of 13 BILLION.

But a supermarket shopper looking at a can of mushrooms could wonder whether it was can #2 out of 14 billion. So the PR team created all kinds of media coverage on the "positive opposite" that:

CALORIES KILL but canned mushrooms are one of the lowest-calorie vegetables.

CHOLESTEROL KILLS but canned mushrooms have NO cholesterol although some other canned vegetables do.

MUSHROOMS PROTECT OUR LIVES by having so few calories and no cholesterol.

Canned mushroom sales soared! The health scare had created opportunity for PR to increase public awareness of reasons to buy.

When California was to vote on a ballot proposal to close down California's nuclear generating plants, polls were grim for the industry. Thousands of demonstrators marched against nuclear. High school students chained themselves together in protest. In some groups there was near-hysteria.
TV showed women weeping, clutching their babies and pleading that nuclear plants were "an unacceptable level of peril to the public interest" from radiation and possible explosion. They were weeping on national TV!

Then the industry had a New York PR team create massive media coverage on these "positive opposite" realities:

NUCLEAR PROTECTS US from an unacceptable level of health peril caused by air pollution that causes cancer. Coal smoke goes into our air with each coal plant emitting tons a day of particulate matter.

NUCLEAR PROTECTS US from an unacceptable level of peril that increasingly scarce fossil fuels will get increasingly expensive, forcing families on a budget to pay way more than they can afford for electricity and taxes.

NUCLEAR PROTECTS US against an unacceptable level of peril from massive unemployment if Middle East oil magnates turn off our oil supply as they did in 1973 and threatened to do again.

The California "close the nuclear plants" ballot initiative was defeated by more than 3 to 2! Nuclear plants today supply 19% to 20% of America's electricity. There is a "PR Principle of Proximity" that in a contest, the side that points out dangers more proximate in time or space tends to win.

The New York PR team that showed how nuclear protects us was sent enough wine by the grateful nuclear industry to create an unacceptable level of peril from kidney trouble.