Free remote tools to ease COVID-19 fears, chief D&I officers skew white, and PR pros say proving ROI takes time
Also: Crocs teams up with Peeps for themed footwear, Flybe's collapse strands customers, Twitter testing 'fleets,' and other stories.
Good morning, PR pros:
 Peeps and Crocs have teamed up to offer pastel-colored footwear, complete with Peep-shaped jibbitz:
Croc out 😉 your Easter baskets with a pair of PEEPS X Crocs, officially on shelves today! https://crocs.shoes/PEEPSxCROCS 🐥🐥🐥

Posted by PEEPS on Tuesday, March 3, 2020
Follow the chick to reveal shoes your Peeps will love! #PEEPSxCROCS on 3/3 PEEPS

Posted by Crocs on Friday, February 28, 2020
The collaboration follows a partnership between Crocs and KFC, which offered shoes complete with fried-chicken-scented jibbitz. Adult sizes of the Peeps limited-edition Crocs have already sold out online.
Here are today's top stories:
Google, Microsoft, Cisco and LogMeIn offer free remote tools
Several tech giants are offering their digital workplace resources for free as the COVID-19 outbreak worsens and many organizations are telling their employees to work from home (most recently, Amazon and Microsoft).
Cisco is offering its WebEx videoconferencing tool without time restrictions for up to 100 participants for 90 days. Google announced its G Suite and G Suite for Education customers will receive free Hangouts Meet video-conferencing until July 1. Microsoft is offering a six-month Office 365 trial, with includes its Teams tool (instant messaging, workflow tools, video conferencing and more). LogMeIn is giving organizations "Emergency Remote Work Kits," which include three months of GoToMeeting and GoToWebinar.
Cisco's WebEx, for example, reported that traffic on its backbone connecting China-based Webex users has increased by 22 times since the outbreak began. At the same time, it's seen four to five times as many users in Japan, South Korea, and Singapore, with the average time spent on Webex video meetings doubling among users in those countries. Simultaneously, free signup rates in countries with infections have increased by 700% or more.
Though not a digital workplace tool, AdAge created an industry event tracker, showing updates on several events including Facebook's Global Marketing Summit, SXSW and Adobe Summit.
Why it matters: As more organizations grapple with COVID-19, communicators must balance productivity with employee safety. Put your workforce first in your communications, and be flexible with solutions and ideas. If you can offer those outside your organization solutions such as a trial of your services, you can reap positive PR while helping others—and cultivating potential customers.
MEASURED THOUGHTS
Who are the professionals in the role of chief diversity officer?
Weber Shandwick, in partnership with United Minds and KRC Research, has published Chief Diversity Officers Today: Paving the Way for Diversity & Inclusion Success, to analyze the role.
According to the study, CDOs as an aggregate skew toward younger (millennials and Gen X), college-educated, white men.
Image courtesy of Weber Shandwick.
The role usually has a global focus, with 55% having responsibilities outside the U.S.
Image courtesy of Weber Shandwick.
To learn more, see the full report.
Flybe collapses, leaving employees and customers stranded
On Thursday, the UK-based airline announced it was shutting down and grounding all flights, effective immediately. Flybe's collapse has left both travelers and its more than 2,300 employees reeling. The airline tweeted the announcement from its newsroom, advising customers not to travel to the airport unless they've booked a flight with another airline:
— Flybe ✈ (@flybe) March 5, 2020
Flybe boss Mark Anderson said he was "very sorry" for the firm's collapse.

In a letter to the airline's staff, chief executive Mark Anderson said: "Despite every effort, we now have no alternative – having failed to find a feasible solution to allow us to keep trading."
Several railway companies and airlines and others have offered both discounted and free fares to stranded travelers, as well as to Flybe employees:
Britain's train operators have agreed to provide free travel to Flybe staff and customers unable to travel over the next week.

Please show proof of employment or planned journey (boarding card or flight confirmation) to station staff who will help you get to your destination. pic.twitter.com/sv7YG8VHFi

— Rail Delivery Group (@RailDeliveryGrp) March 5, 2020
We're now accepting #Flybe passengers and staff in standard class on any time train from now until end of day on Thursday 12 March to get people home. Please show your Flybe ticket or Flybe ID to the train crew on our services.

— Grand Central Rail (@GC_Rail) March 5, 2020
We're offering support to stranded #Flybe customers and members of staff. Please call us directly to take advantage of these offers, visit https://t.co/Hcm7iTUFUL pic.twitter.com/pFUdAu4T7p

— British Airways (@British_Airways) March 5, 2020
Why it's important: Anderson said Flybe was "unable to overcome significant funding challenges," and the struggles have been "compounded by the outbreak of coronavirus," Independent reported. Though the latter was an unforeseen crisis, the airline has struggled financially for months. Giving bad news to customers and employees is never fun, but you can alleviate fallout by giving as much notice as you can and focusing your messaging on the people affected—how much they have mattered to your organization and what you'll do to help them move on.
---
TAKE OUR SURVEY
What's the career path of a social media communicator?
Ragan Communications and PR Daily, in partnership with the Institute for Public Relations and the University of Florida, will deliver the answer through the inaugural Social Media Career Survey. You can participate by sharing your views about social media's function and future.
Click here to take the survey, which closes March 6—that's tomorrow. To thank you for participating, we'll send you the full findings and enter you in a drawing to win one of three $50 gift cards. We'll also announce the findings this spring, with a sneak peek at our Social Media Conference at Disney World, March 11-13.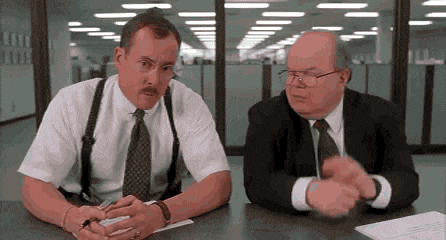 ---
SOCIAL BUZZ
 Sarah Evans, founder of Sevans Strategy and Sevans Digital PR, reminds communicators that provable results from media relations, content marketing and search engine optimization efforts take time. It also takes months to see results from paid social media ads and pay-per-click campaigns.
It takes time to see results.

👀SEO – at least 30 days
👀Media Relations – 14 to 30 days
👀Content Marketing – 6 months
👀PPC – 3 to 9 months
👀Social Ads – Up to 3 months

Be mindful of these industry standards with working with vendors.

— Sarah Evans (@prsarahevans) March 4, 2020
*when working with vendors.

— Sarah Evans (@prsarahevans) March 4, 2020
The founder of CMX and Bevy's vice president of community, David Spinks, added that community-building efforts take at least six months to deliver results:
👀Community – 6 to 12 months

— David Spinks (@DavidSpinks) March 5, 2020
When creating campaigns for your organization or building proposals for prospective clients, explain up front that your efforts require time. Also explain the evaluation and benchmarks you'll include to ensure that you're on the right course to meet your goals.
Twitter testing 'fleets'  
The social media platform is testing tweets that disappear after 24 hours, similar to competitors Instagram and Snapchat. The feature is being tested in Brazil.
Every day, people come to Twitter to see what's happening. One of the unique things about Twitter is that "what's happening" is fueled by people sharing their thoughts openly, through Tweets. But sharing your thoughts publicly can be intimidating! 🧵

— Kayvon Beykpour (@kayvz) March 4, 2020
People often tell us that they don't feel comfortable Tweeting because Tweets can be seen and replied to by anybody, feel permanent and performative (how many Likes & Retweets will this get!?). Many of us can probably empathize with this: https://t.co/LW2xWlctZi

— Kayvon Beykpour (@kayvz) March 4, 2020
Fleets are a way to share fleeting thoughts. Unlike Tweets, Fleets disappear after 24 hours and don't get Retweets, Likes, or public replies– people can only react to your Fleets with DMs. Instead of showing up in people's timelines, Fleets are viewed by tapping on your avatar. pic.twitter.com/sWwsExRLcJ

— Kayvon Beykpour (@kayvz) March 4, 2020
I know what you're thinking: "THIS SOUNDS A LOT LIKE STORIES!". Yes, there are many similarities with the Stories format that will feel familiar to people. There are also a few intentional differences to make the experience more focused on sharing and seeing people's thoughts. pic.twitter.com/OaGYZpChcN

— Kayvon Beykpour (@kayvz) March 4, 2020
Why you should care: Disappearing messages and new content forms are becoming more and more popular, so if you aren't already including this format within your social media campaigns, experiment with how it might fit with your current and future content.
---
 WHAT YOU SAID
 We asked what coverage you'd like to see in future editions of our Morning Scoop, and roughly 33% of you said you want to stay abreast of PR crises and blunders. Nearly 29% of you want to read about PR and marketing wins, and almost 27% are interested in hearing from the experts.
What would you like to see more coverage of in our #MorningScoop?

Comment below to tell us what you'd add to this list, too!

— PR Daily (@PRDaily) March 4, 2020
---
SOUNDING BOARD
Do you use the metric "Share of Voice" to measure your efforts?
If you do use it, how do you calculate it for your messages? Are there particular tools you need for gathering data?
Do you use Share of Voice (SOV) to measure your campaigns and messages? Tell us you thoughts about the accuracy and potency of this metric for PR pros and communicators. #MorningScoop

— PR Daily (@PRDaily) March 5, 2020
Share your thoughts in our poll, or tweet at us @PRDaily.
PR Daily News Feed
Sign up to receive the latest articles from PR Daily directly in your inbox.
COMMENT
One Response to "Free remote tools to ease COVID-19 fears, chief D&I officers skew white, and PR pros say proving ROI takes time"
Ronald N. Levy

says:

Because the public is increasingly hungry for Covid-19 information, PR can create massive media coverage with expert helpful releases.

The opportunity is to do popular articles that show the relationship between what the public wants and what clients offer.

FATNESS OR FITNESS? Although not just the elderly with major health challenges are at risk from Covid-19, foods for fitness are gaining popularity. Experts from top universities offer tips on what to eat and not eat, what exercises may be helpful and other facts. The PR opportunity is to show which foods and exercise opportunities can help people—already highly motivated–to help themselves.

LOVE THY NEIGHBOR. What you can do to protect neighbors where you work and live against getting whatever you may have—and protect you against them. Or travel can be promoted, perhaps with huge success, by showing that your neighbors on a vacation are safe. Accounts like the Sandals resorts could offer two-week vacations limited to vacationers who can get in only by showing a doctor's note showing excellent health.

HERE'S TO YOUR HEALTH. A corporate and foreign government PR opportunity is to give good news—and the media are hungry for good news—on what companies and countries are already doing to help the world triumph against Covid-19, perhaps sooner than some might guess. Saudi Arabia's Dr. J.A. Al-Tawfiq and our Emory University's Dr. Z. A. Memish have an article, "Remdesivir as a possible therapeutic option for the COVID-19" in the new issue of Travel Med Infect Dis. 2020 Mar 4.

Emory is where they gave President Carter the treatment that saved him from what seemed like incurable brain cancer. Little Saudi Arabia has world class doctors doing anti-cancer research, and quite possibly enough money to join with Lymphoma Research Foundation in getting rid of lymphoma the way Emory beat President Carter's brain cancer. Can you imagine the worldwide media coverage if Mohammad bin Salman works with Americans in leading a U.S.-Saudi team that frees the world of lymphoma?

MIND YOUR OWN BUSINESS. What American government people and
business associations suggest that companies can do to protect
employee and public health with policies that also protect employers.

FOOD FOR THOUGHT. What communities can do about restaurant rules and school lunches—and what institutions with lunchrooms or other in-plant feeding can do for themselves.

Huge goodwill is deservedly available to those who help protect the public. The New York Times of March 8 refers to "the elite Saudi hospital that treats the Saudi family." But this was in a largely negative story headed "Palace Intrigue Builds. . ." Hopefully one of Saudi Arabia's PR firms, and the country uses some of America's very best, will get out the news that Saudi doctors are among the world's leaders in finding answers to the Covid-19 problem. America's massive Merck Manual shows that actually, starting in 2012, Saudi doctors have been working on this successfully!

Many American companies also deserve credit not only for pharmaceutical research but for making equipment and components that are already being used to empower America's top doctors and hospitals.

The good news about Covid-19 bad news is that encouraging progress is being made, encouraging action can be taken, and skilled PR firms can make known the possibilities.