From the pros: job-seeking advice everyone should know
Tips on finding your people, polishing your materials, and stepping up at the interview.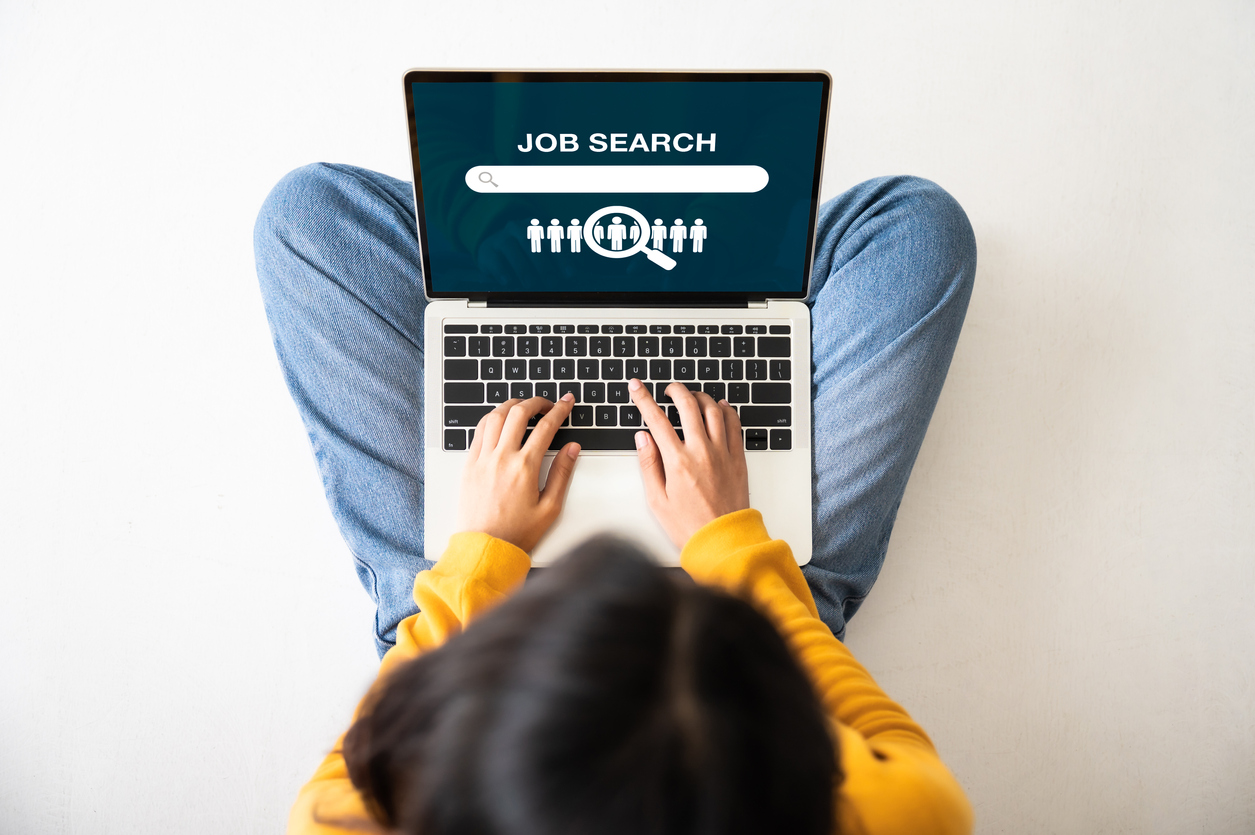 You've thought long and hard about this career move. You've weighed the pros and the cons of leaving your job. You've had those moments of making the best out of your current job, after all, it's not that bad—but it is.
What now? If you pack your bags, where are you headed?
There's a journey ahead that includes finding your people, polishing your materials and stepping up at the interview. Here's some job-seeking advice that will have you unpacking those bags in your new office in no time.
Where to start? If you are not on LinkedIn, make that a priority. In addition to peeling through the jobs posted there, LinkedIn provides you with a networking opportunity that can open doors.
Michael Kaye, communications manager at LinkedIn, shares the importance of networking:
"Networking is a necessary skill. At the core, public relations professionals are connectors and storytellers, and you'll rarely meet someone at the top of this field who isn't a skilled networker. On LinkedIn, the 'People You May Know' feature on your My Network page suggests LinkedIn members for you to connect with. So, you're able to build your professional network by adding suggestions from this tool or by inviting or connecting with people on LinkedIn."
Connect directly with people even if you do not know them, "I had one person reach out via LinkedIn DM who asked to have an introductory call. I gladly took it because not everyone has the confidence to ask for this," explains SVP at DKC, Pristina Alford. Moves like that showcase your ability to skip the line and get work done,and  might also open some doors quicker than filling out applications and waiting for a reply.
You've freshened up your LinkedIn profile and sent out some DMs. Once your networking game is strong, you're ready to dive into those job listings to see what is out there. What do you need to know?
Angela Berardino, Turner PR chief strategy officer insists the cover letter is key. "Spend some time crafting a thoughtful cover letter, a well-written letter can make a huge impact on the hiring manager and overcome some (not all) challenges with a resume that might not be a perfect fit for an opening. Someone who knows how to pitch themselves well has an innate skill that will translate into the profession."
She also warns, "If you Google 'cover letter' and use any template from the first page of the results, your letter could have the opposite effect intended."
Once cover letters are personalized and ready to go and résumés are looking fresh and represent your hard work, it's time to brush up on interview skills.
Nathalie Cazeau, recruiter for Ruder Finn offers a good perspective:
"The company is interviewing you; it is important to interview them. Make sure you get a good understanding of what your day-to-day responsibilities will entail. It is equally as important to understand how success is measured in the prospective role. Asking questions regarding the position, team structure, diversity, equity and inclusion (DE&I) plans, return to office policies and work-life balance will help you gather information to make an informed decision. You want to make sure that the place where you will spend 8+ hours of your day, meets your standards and expectations. It is your responsibility to check and factor in all the important things."
And stand strong on what matters most to you.
Amy Crawford, copywriter at www.amybethcrawford.com, warns that perks are not pay.  "Negotiate your salary during the hiring and signing process," she says. "At most companies, what you agree to is what you stay at until a promotion, no matter how long you work there or how awesome you are at your job. It never hurts to ask if there is any wiggle room in the base compensation. During the interview process, ask what the interviewer feels will be the most challenging part of the position. It gives you an idea of where the pain points are, and another opportunity to talk about your strengths. And I stress: Perks are not pay. Snacks and foosball are fun, but try investing those in a 401k…"
Manners matter. Always send a thank you note after you speak to someone regarding a position, even if it's an informal interview. Alford shares, "This used to be the norm, but so many younger job seekers do not do this and senior staff still appreciate this gesture."
At the end of this journey, you'll be proud of the steps you took to leave a job that wasn't right, and find one that makes you happy—finally!
LoriBeth Greenan is a professor of practice at Dolan School of Business at Fairfield University.
COMMENT
RECOMMENDED READING
CAREER LADDER
Abigail Allen, Taniyah Keve and Grace-Lauren Richmond