Get ready to celebrate social media campaigns and Top Agencies
You won't want to miss this event because the FOMO is real.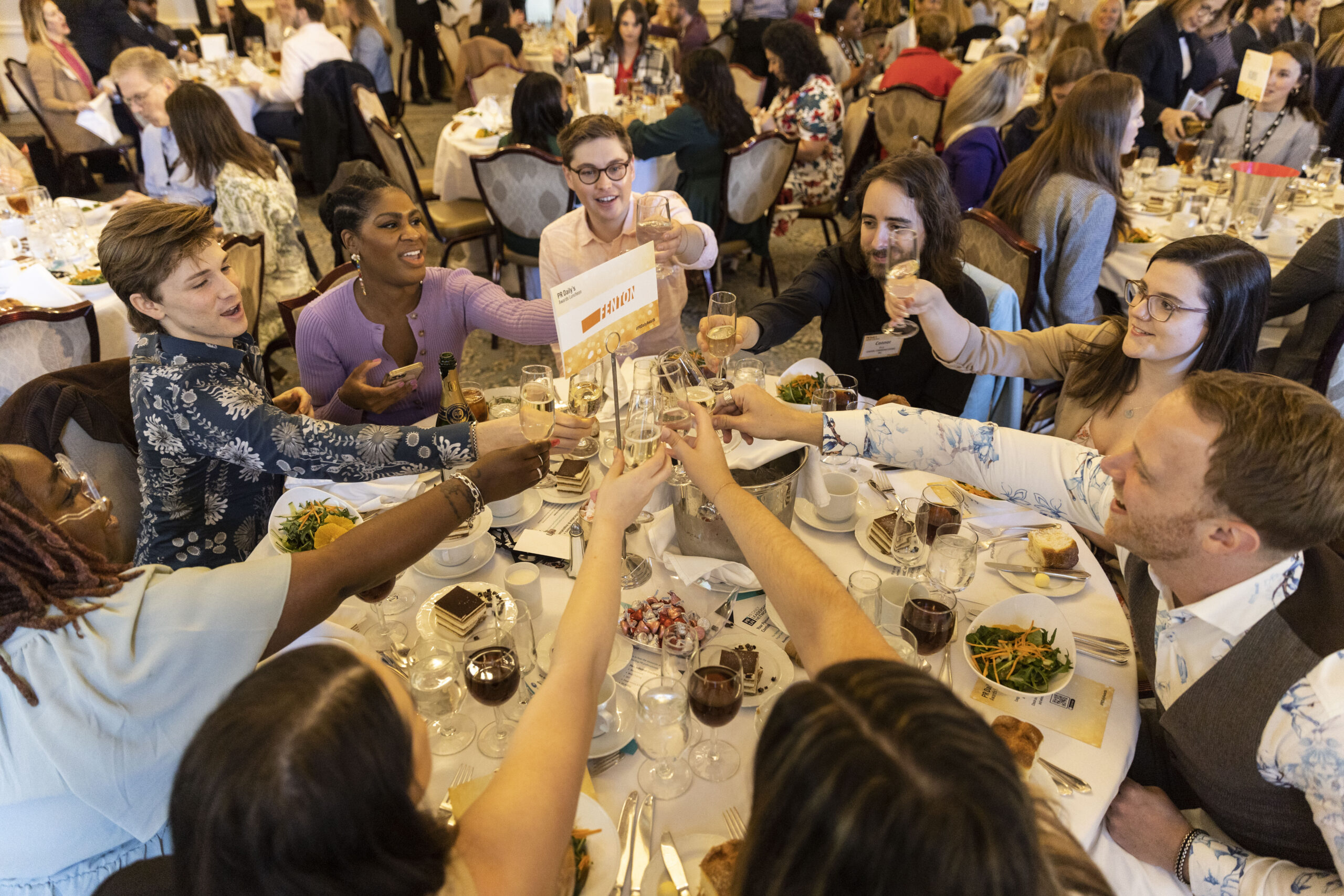 Entering PR Daily's award programs is just the first step. The second step is celebration.
Join us June 14 from 12–2:30 p.m. EST at the Yale Club in New York City for lunch and an awards ceremony where we will recognize all finalists in PR Daily's Social Media & Digital Awards plus Top Agencies and Campaigns. That's like two events in one.
"PR Daily's Social Media & Digital Awards recognizes the campaigns, content, people and teams that excelled in earning audience attention and turning that engagement into successful results for their organizations or clients," said Brendan Gannon, senior marketing manager of Ragan and PR Daily's awards programs. "The Top Agencies Awards honor the top firms and campaigns that over-delivered on their promises to clients and raised the bar on effective communications strategies and tactics."
At this year's awards luncheon, you'll be among the best and brightest in the business including Walgreens Boots Alliance, John Hopkins and AAA, plus agencies like MikeWorldWide, Ruder Finn, Racepoint Global and The Brand Agency. You'll also be entertained by Augie Bello, who has recorded with multiple artists, including Teddy Swims and Darren Criss and appeared as a guest on "The Drew Barrymore Show."
"Our awards events are can't-miss celebrations, recognizing all of the hard work that communicators are doing for their organizations and clients," said Gannon. "They are a well-deserved opportunity to network, dine and celebrate with colleagues and peers."
Come celebrate these teams and all their great work. Register now!
We hope to see you there, but there are other awards on the horizon you should be a part of. Make sure to check in on our programs regularly and bookmark PRDaily.com/awards.
COMMENT
One Response to "Get ready to celebrate social media campaigns and Top Agencies"
Ronald N Levy

says:

If you can win an award, you get two reasons to cheer.

The first is more money. Employers gladly pay more for an award winner. Winners can often get 10% more where they are (and soon) or 20%-to-25% more if willing to take a chance on moving.

The second reason to cheer is more safety. Even if an employer can't easily distinguish the best PR candidates (some employers can't even say what PR people do and how) employers are especially reluctant to fire anyone they don't know how to replace.

Why do some in PR earn so much more than others who seem just as capable? Sometimes it's because better earners took the PR courses and were more eager about going after the awards. Reality is that the experts who teach the courses are often the same as the experts who select the winners of awards.

Many are on top because they TRY harder.