High-profile media agency Broadsheet Communications wins in Top Agency Awards
Strong connections to tentpole media sets Broadsheet Communications apart, earning recognition as a Boutique Agency of the Year in PR Daily's Top Agencies Awards.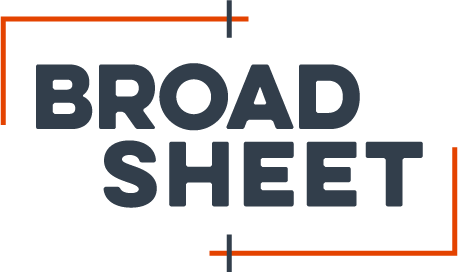 "We've arrived," boutique agency Broadsheet Communications confidently announced this year. The agency has only four years in the industry, but in that time has gained marquee clients including Bloomberg Media Group, Roku and Mediaocean.
On the inside, Broadsheet added more than 20 people to the team in 2021, with zero employee attrition during the pandemic, by offering a total commitment to work-life balance. That means unlimited paid time off and work from home for the team. They also offer above-market compensation and bonuses for employees, and efficient work across time zones. The numbers bear out that this works:
2x growth in the last 12 months
$4 million in billings
No client attrition (even during the pandemic)
More than 30 clients
2x increase in its average retainer in the last 2 years
25% global portfolio
A full-service boutique PR and marketing agency, Broadsheet focuses on tier-one media coverage in publications such as The New York Times, The Washington Post, Forbes, Fortune and The Wall Street Journal. Its philosophy is to make business media the No. 1 priority, driving enterprise-level value to clients.
However, just because the agency has a background in print media to draw from doesn't mean Broadsheet is behind the times. With data driving the relationships with the business press, Broadsheet helps clients to package anonymized first-party data into a media-friendly index of where a marketplace is going. That provides reporters with real value and conversation, not simply a mouthpiece for selling a product.
Kudos to Benjamin Billingsley and the team at Broadsheet.
Is your firm one of the best? Enter our Top Agencies Awards by Sept. 23!
COMMENT