How a podcast helped highlight CBD for Global Widget
Since its launch in 2019, Global Widget's podcast has netted over 210,000 downloads of its audio version and more than 5,500 video views. These efforts led to its recognition in the Podcast category of PR Daily's Social Media & Digital Awards.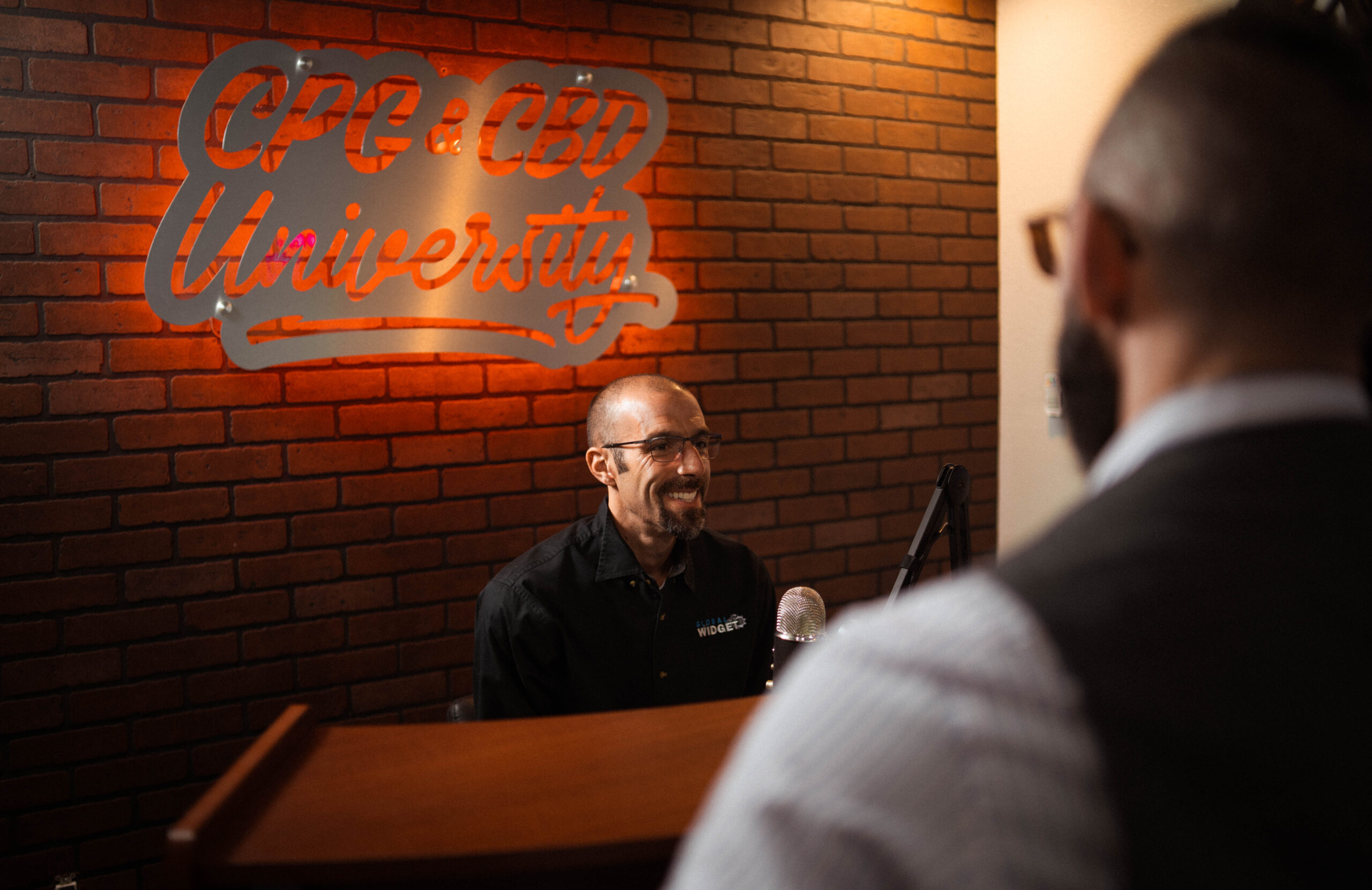 When Global Widget switched gears and began operating as a contract manufacturer of CBD and health and wellness products, its CBD University Podcast was renamed CPG & CBD University Podcast to reflect the change. The show featured topics including hemp-derived cannabinoid industry news to trends and regulations.
The show has logged more than 100 episodes, which was celebrated with a video retrospective of the first 99 episodes.
The CPG & CBD University Podcast garnered 171,000 downloads of its audio version and nearly 3,500 video views in 2021. Topics ranged from hemp-derived cannabinoid industry news to trends and regulations.
Other highlights include an episode starring Nikki Fried, Florida's Commissioner of Agriculture and Consumer Services. While running for governor of the Sunshine State, Fried set aside some time to record the in-studio episode directly from Global Widget's facilities.
The CPG & CBD University Podcast is commended for its ability to foster relationships with trailblazers such as Kristen Nichols, editor of Hemp Industry Daily; Rod Kight, a cannabis attorney and advocate; Brightfield Group, a CBD, cannabis, and wellness market research firm; Michael Patterson, CEO of U.S. Cannabis Pharmaceutical and Research; and testing laboratories in the U.S. and abroad.
When its business recently expanded to include gummies, the podcast unveiled a special Gummy Central series. Members from the formulation team are featured in the episodes, which provide news on everything from flavors to functional ingredients.
New episodes are featured on Global Widget's media server and are played at its manufacturing and distribution locations in Tampa. The episodes, which debut on Facebook, Instagram, LinkedIn, and Twitter, are also spotlighted in the newsletter. All of these efforts have paved the way to success.
Congratulations to the team including Joseph Agostinelli, David Kislik and Gina Bongiovanni.
COMMENT