How ClassPass used data in storytelling in its pandemic response
Global Head of PR Mandy Menaker shares how a single data point can be turned into hundreds of stories, both local and national, to fit a variety of strategic needs.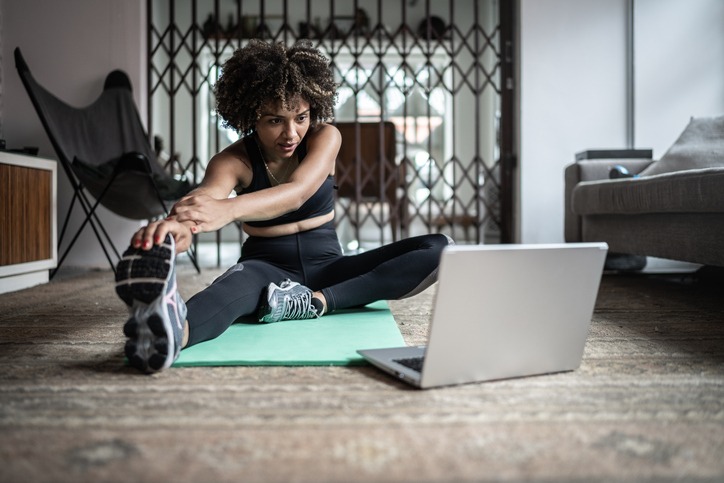 Proprietary industry research is a never-ending wealth of story opportunities for media relations and PR pros.
A single report can be a springboard to tell a national story about your brand and industry, a local story about stakeholders in a specific community, and many other newsworthy distinctions.
That was the biggest takeaway from ClassPass's media relations response to the COVID-19 pandemic as the fitness and wellness app pivoted from in-person offerings to helping its many partners switch to digital classes and products.
Mandy Menaker, global head of public relations for fitness and wellness leader ClassPass, shared the strategy behind the three stages of the company's response over the past 18 months.
Stage One – March 2020
"The fitness and wellness industries were hit particularly hard," she says, and ClassPass knew it must find a way to support its community. In March of 2020, almost 95% of the gyms, studios and spas in the ClassPass network had to temporarily close their physical spaces. Having recently closed Series E funding, ClassPass made the choice to ensure 100% of revenue for the following five months was being sent to partners and to launch a donation campaign aimed at sending funds back to these businesses.
As a department of one, Menaker knew it was important to pause work that wasn't serving the community. ClassPass stopped its media relations efforts and focused on communicating directly with members and business owners about actions the business would take to help.
That quick response sparked appreciation on social media and saw some organic news coverage, a reminder that stories don't always come from direct pitches, and sometimes come from quick action that meets community needs.
The company restarted media relations efforts when it planned to launch digital class options for consumers.
"We wrote an embargoed release and reached out to a very limited number of journalists offering an interview with our CEO," Menaker explains. With this strategy, the hope was to get stories that would rank highly in search results when other reporters later researched digital options for fitness buffs. ClassPass got coverage from TechCrunch and Forbes, which led to pickups in other outlets like The Verge.
Menaker also knew it was important to reach audiences through other channels, such as broadcast. The answer was to offer an interview to Fox Business.
From there, the outreach effort went far and wide. Menaker was able to anticipate the needs of journalists who covered the fitness and wellness industry because the world was going through the same problem: How were people adapting to the reality of being trapped at home? How were fitness classes being adapted for digital offerings?
"If they were in the fitness space, I knew they would be saying something about digital classes," Menaker says. Her goal was to equip journalists with details about the range of classes that had been added, including highlighting the variety of studios on ClassPass that were now streaming workouts.
The final stage was to ask how ClassPass was "uniquely positioned to help its community." With its global reach (operating in 30 countries) ClassPass created a free event called Together We Sweat, which offered 24 hours of unique fitness programming from around the world that could be streamed into any living room.
"This was a great story from a media perspective, because it was positive," Menaker says. At this point in the COVID-19 crisis, reporters were deep in the weeds covering the suffering and loss caused by the pandemic. Menaker's approach was to invite journalists to participate in a feel-good day of movement aimed at uplifting the ClassPass community.
It's an example of how a strategic mindset can play a role in tailoring media outreach to meet the specific needs of a moment in time. ClassPass didn't offer interviews or focus on a media release, Menaker explains. Instead, the media pitch focused on the details of the event: when, where and how one can participate.
Menaker's simple invitation led to media placements in Travel + Leisure, TimeOut and others.
See all three stages of the media relations strategy executed by Class Pass by joining the PR Daily Leadership Network. Learn more about the exclusive membership for external communicators here.
COMMENT