How Liquid Death stays unhinged and on brand even with the haters
They're good at trolling the trolls.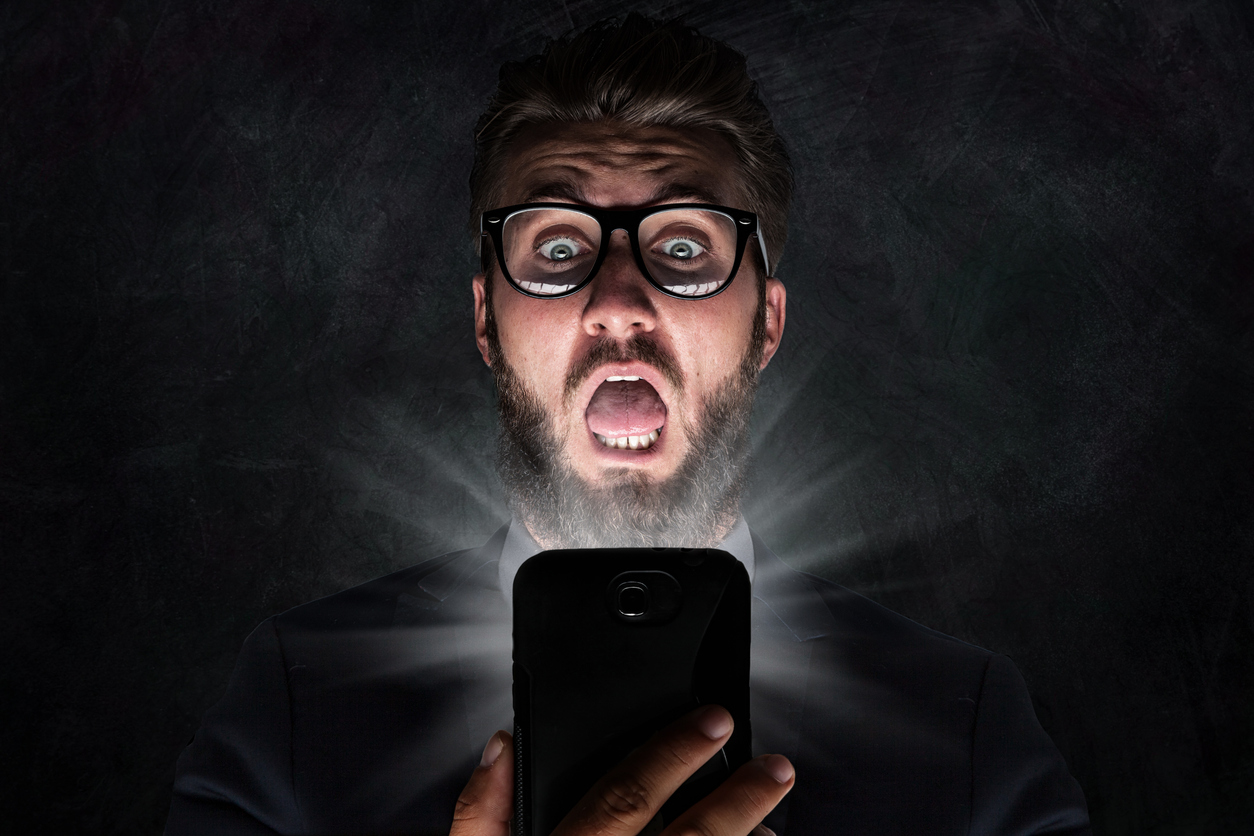 Liquid Death has a very, very unconventional way of responding to haters.
The anti-plastic, sometimes controversial canned beverage brand is known for bringing excitement to parched souls brave enough to sip on their drinks.
A company that encourages consumers to "murder your thirst" and "find a death dealer" near them isn't afraid to get a bit on the dark side when handling negative comments.
"We're proudly not for everyone, so we get quite a bit of absurd hate comments from internet trolls," Greg Fass, VP of Marketing at Liquid Death, told PR Daily. "Most brands would want to hide these comments thinking it would persuade people who actually buy their products to turn against them. We think it's funny to shine a light on these hate comments to show how ridiculous they are, and our fans actually love us more for it."
They opted to take the outlandish road of course with the release of "Liquid Death's Greatest Hates Volume 3," which they announced on X  this summer. The '80s-themed album features 10 "sassy songs" based on hate comments the brand received. Song titles include, "This is Very Demonic," "Worst Name For A Water Company" and "There's Not Even Alcohol In It."
The three Liquid Death albums have amassed over 800,000 streams on Spotify alone.
Fass spoke recently about why their ingenious marketing strategy works.
Know your audience
Fass said that it all boils down to knowing what your audience likes and catering to that.
Liquid Death knows that their massive fan base has a penchant for the crass, the supernatural and the sustainable. They build from there.
"We've got this massive fan base of super loyal and loving fans of Liquid Death. We're talking over 6 million on TikTok and Instagram alone," Fass said. "They love the humor. They love the fact that we're… bringing death to plastic bottles," Fass said of the healthy, sustainable product. "We make our fans laugh over how upset people get over us trying to do good in the world."
Fass said whatever your messaging is, get it out there.
Fass said that everyone gets hate comments. It's the response that makes all the difference. Liquid Death saw the negativity as an opportunity to connect more deeply with their fans through music.
"Anytime we get an unhinged comment about our brand, we see that as an opportunity to build brand loyalty with the people that do love us," he said. "I do think it's taking that contrarian approach to leveraging the negativity that a brand can get online and flipping that into a positive for a brand."
Understanding the brand and brand voice helped them to be authentically comical in the album.
Find the right material
Fass said that while its huge fan base far outweighs the negative online comments, they still had plenty of material to use for their latest album.
"This doesn't constitute as an overwhelming sense of backlash," Fass said of the negative comments. "We are a massive community of people who love our brand," Fass said, adding that a lot of the negative commenters don't "see the bigger picture of Liquid Death."
Fass said that they don't like to self-promote, so they go for the negative comments from people who don't get their brand instead of using positive ones.
Fass says to find the comments, his social media team always engages in social listening.
"(They) constantly got a pulse on everything that is being said about the brand, both positive and negative or neutral," Fass said. "We're constantly going through comments on posts. We're going through every single DM."
He added that their customer experience team finds emails and text messages and comments, which all help make up the albums.
"It's all about having a team that's dedicated to listening to the internet and finding opportunities where others may not," Fass said. "Mainly, when we find a great one, we meet about it and we try and figure out what we do with it."
And the more unhinged, the better, he says.
"Every brand is different. We're very unique, Fass said. "As with most of the entertainment we put out as a brand, we just hope 'Greatest Hates' gets people to laugh. If they end up making some healthier, more sustainable choices as well, that's awesome."
While not every brand can take their hate comments and turn them into funny parody music wins, Fass said that while cutting through the noise, find ways to connect more meaningfully with your core audience. Whatever that looks like.
"If people truly love your brand, there are going to be some people that truly hate it. It's a sign that you're doing something right," Fass said. "We're always trying to flip the script and behave more like a character than a brand."
Sherri Kolade is a writer at PR Daily. When she is not with her family, she enjoys watching old films, reading and building an authentically curated life. This includes, more than occasionally, finding something deliciously fried. Follow her on LinkedIn. Have a great PR story idea? Email her at sherrik@ragan.com.
COMMENT
One Response to "How Liquid Death stays unhinged and on brand even with the haters"
Carsyn S.

says:

This served as a great reminder that knowing your audience is crucial in the communications space. This piece emphasizes that not all audiences will react the same to certain strategies and tactics, but it is important to stay on brand and Liquid Death did just that!
– Carsyn Smiling writer/editor for Platform Magazine
Tags: Liquid Death