Get personal when making your pitches to reporters
Journalists say requests for coverage need to be specific to each publication.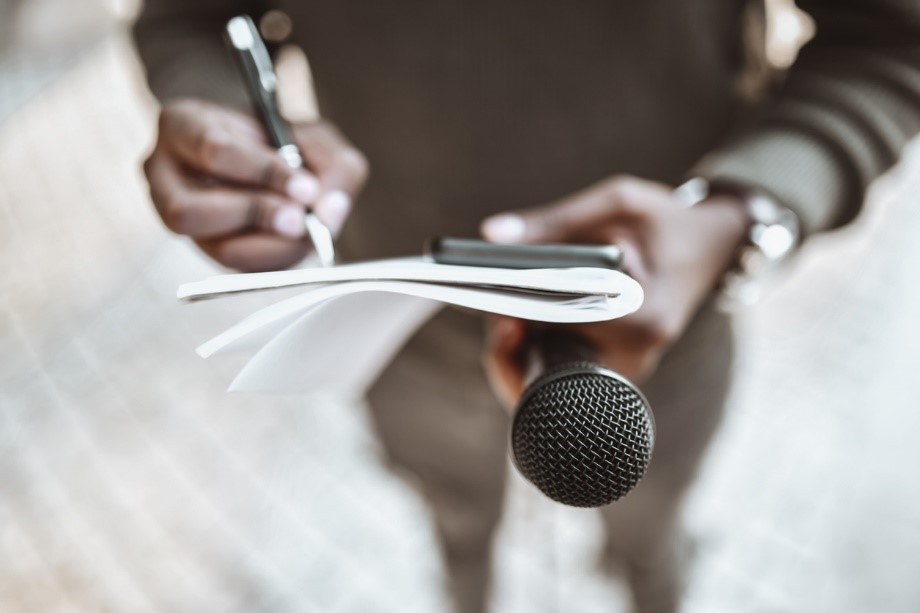 Sending the same pitch to hundreds of reporters won't help you get your story idea published.
You have to make your pitches personal to each reporter and publication.
That's the message from media professionals in an Interactive Pitch Panel session, held in May at PR Daily's Media Relations and Measurement Conference in New York City.
"Make sure you are catering your pitch to the right reporter," Inside Edition Digital Senior Video Producer Leigh Scheps said. "Do research on what stories they take before bombarding their inboxes. If I know the person, I'm going to answer and respond to them because I feel they already know I'm going to be interested in it."
[FREE REPORT: The State of Corporate Communications Survey 2022]
"You need to make sure you know the publication/outlet you are pitching and understand if the story makes sense for the publication," said Lillian Rizzo, a reporter with the Wall Street Journal. "It's great if we know each other in advance so you can get a vibe for me."
Business Insider Media Editor Madeline Berg says she handles pitches differently since her publication is behind a paywall.
"Look at the business model of whom you are pitching," she said. "General pitches do not work for us. People won't pay (for paywall content) if you can read it somewhere else. Consider tailoring your pitch to give an exclusive or something special for people who are behind a paywall."
Here are some additional things to keep in mind while pitching reporters/editors.
Email is a preferred way of reaching many media professionals.
Berg said she likes email pitches with money amounts in the subject line to quickly show business reporters/editors why the story matters to their audience.
Berg added she's not interested in general email subject lines.
"Any subject line that seems that a million other people are getting makes me less likely to open and respond to it," she said.
Scheps said reporters have a different jargon than public relations people.
"Don't use (public relations) phrases like deskside," she said. "I don't know what it means."
Exclusives are a good word to use in pitches to reporters, but Rizzo said they can be overused.
"Don't say exclusive in the subject line," she said. "When you say that, it usually means it's not exclusive."
With many reporters working remotely, Berg said it's important to not pitch the same story to multiple reporters at the same publication.
 "It bothers journalists if they work on (the same thing) that a colleague is working on," she said.
Reporters place a higher value on simple pitches from public relations professionals.
"I like it when they are short, concise and I understand exactly what you are pitching," Scheps said, adding that since she works in video, she appreciates when public relations professionals share video elements that she can use.
In addition, Scheps said that communicators should make sure that when they offer interviews that the subjects are available in a timely manner if the pitch is accepted.
Chris Pugh is a staff writer for PR Daily. Follow him on Twitter and LinkedIn. Send story ideas to ChrisP@Ragan.com.
COMMENT
Tags: media pitches, PR, public relations, reporters