How to avoid the media relations summer slump
It's hard to get earned media coverage this time of year. Here are some strategies to find your way out of the doldrums.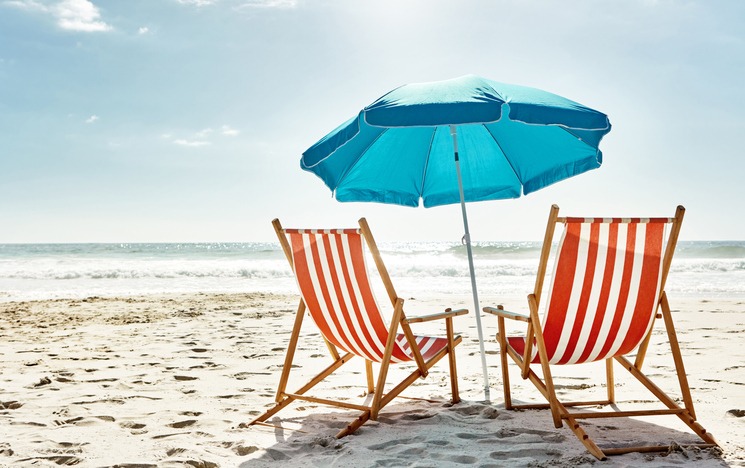 It's that time of year again—the season all media relations professionals dread—summer.
It's not that we're snowbirds (at least, I'm not) it's the fact that media relations always takes a hit on placements over the summer. It's a time when it is next to impossible to get a hold of editors who may be on vacation, and reporters, not on vacation, are covering shifts and stories for those who are.
(And this doesn't even scratch the surface on the dwindling journalistic workforce following COVID-19.)
Just in my own experience and tracking, the summer months result in 36% less media wins, with July being the worst month for results overall.
After years of running a media relations department and a decade in agencies focusing on earned media, one thing is clear about summer: Just because reporters are on vacation, doesn't mean a media relations professional's results must suffer.
There are plenty of ways to combat this media relations summer slump:
Guest articles and bylines
With so many reporters on vacation, this is the time of year to focus on pitching and writing bylines over the summer. Not only are bylines a great way to share key messages and develop your subject matter expert's (SMEs) thought leadership, but they offer content to outlets that might not be generating as much internally.
That said, it's still important to understand which outlets accept bylines and what their submission guidelines are. Are you submitting a finished article, or an idea? Can a PR professional submit, or does it need to be the expert?
Many times, the editors reviewing submissions are also in charge of other articles, so beyond being able to own your message in a byline format, you can also build a relationship which might lead to more stories later down the road.
Newsjacking
Because newsrooms might have a lighter staff in the summer, there is less time for that company feature you really want to secure, or a pet project you know a journalist would just love to explore any other time of the year. Instead, this is a time of the year to really understand where your clients and SMEs fit into the news cycle.
The best way to ensure you are on top of the news cycle is to consume as much media as possible. Read the news daily. Listen to podcasts like The New York Times' "The Daily" and ABC News' "Start Here." Subscribe to daily newsletters like The Skimm or CNN's 5 Things.
Make time in your day to go down rabbit holes. The more you consume the news, the more you will be able to connect the dots on how your SME may fit into the news cycle, and how to pitch the reporters covering those stories.
And while I mentioned mainly national media outlets, this works for specialized fields and trade outlets as well. Working in a specific sub-sector of the pharma industry, I follow more than 10 trade newsletters, 5+ podcasts and national FDA news regularly to make sure I don't fall behind on my own industry.
Regular columns
Columns and regular series are often overlooked by PR professionals. While there may not be as much opportunity in a weekly or monthly magazine that features a column, these will not stop over the summer—the regular cadence means they need to be filled and are ideal for those bigger interviews/profiles/features that can make a PR pro's career.
Fewer staff in the summer means reporters may not have enough time to go out and find the stories they want, but writing the perfect pitch to showcase why your client should appear in a column or feature could yield unexpected results as publications look to make it through the slow summer news season.
Do you plan your media relations strategy around the summer slump? What tactics and strategies work the best for you?
Tara Parsell is an experienced media relations professional with more than a decade of communications and national, local and trade earned media experience. She sits on the Central OHIO PRSA Board of Directors. You can find her on LinkedIn.
COMMENT