How to make your thought leadership stand out, according to data from Edelman, LinkedIn
Especially in a time of economic turmoil, your words are more important than ever.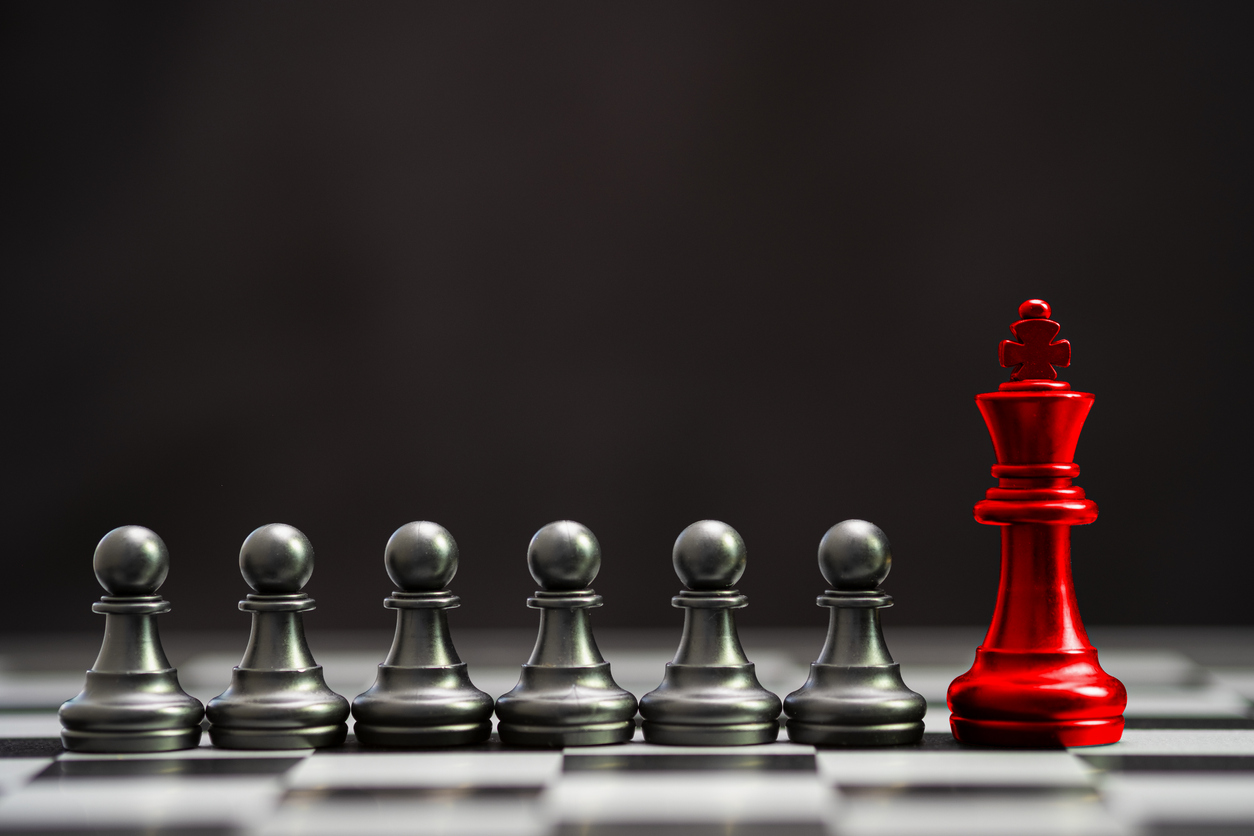 As we continue to emerge from a global pandemic and adjust to an evolving social issues landscape that has redefined the role of business in society, companies must now contend with yet another major inflection point: a looming economic downturn. We are already starting to see businesses across sectors and industries brace themselves for the economic headwinds that lie ahead. Budgets are tightening, resources are shrinking, sales cycles are extending, and decision makers are asking themselves, "What external partners are truly critical to our success?" B2B companies will want to answer that question by positioning themselves as an absolute necessity.
For B2B companies seeking to showcase their value, especially when procurement scrutiny is high, it's time to think beyond traditional product marketing alone. New research from Edelman and LinkedIn offers insights into the current buying behaviors of B2B decision-makers and C-suite executives during this time of economic uncertainty and reveals that quality thought leadership will be one of the most effective tools at a company's disposal.
Prove you can help customers thrive
Sixty-four percent of the management-level professionals we surveyed said their organizations have already tightened up their procurement process in anticipation of looming challenges. Additionally, 44% confirmed that they will be less receptive to sales calls and marketing outreach if a downturn hits.  Shifting or refreshing a marketing strategy takes time, and when marketing dollars are tight, it's even more important to get a head start on building a plan that factors in key economic indicators about the months ahead. B2B providers can increase their chances of winning business by publishing thought leadership content that:
Proves they will increase a prospect's profit margins or minimize losses (54%)
Demonstrates they can increase the likelihood that a prospect's customers/clients will continue doing business with them in a downturn (51%)
Shows they can help a prospect outperform, or take market share from, its competitors (51%)
Stand out from the crowd
Due to the proliferation of thought leadership content over the past three years, it has become increasingly difficult to stand out and prove that your insights are valid, unique, and ultimately, teach the consumer something new. Our earlier research shows that if a piece of thought leadership does not pique the reader's interest within the first minute, they will move on and the opportunity to connect will be missed. To capture the attention of your intended audience, showcase an understanding of today's economic realities and a distinct familiarity with the specifics of the customer's industry. This can include:
Identifying new opportunities or industry trends stemming from the economic downturn (48%)
Providing information and insights that will make the prospect more effective/successful in their job (44%)
Explaining how your organization can help the prospect do well despite the economic downturn (44%)
Demonstrating an understanding of the prospect's major pain points (43%)
Be compelling — quickly
High-quality thought leadership should share a strong, data-backed POV. The format you use to articulate that perspective is just as important as the perspective itself. These key content attributes will help increase the value B2B decision makers attach to your thought leadership:
Reference robust research and strong supporting data (49%)
Offer provocative ideas that challenge people's assumptions (48%)
Share concrete guidance on how to respond to the issues or opportunities discussed (45%)
Make it quick and easy to consume and absorb (51%)
Thought leadership that keeps your value proposition top of mind with customers can make a meaningful difference as we enter an economically uncertain times. When done well, publishing informative, high-quality thought leadership can be vital when proving that your product, service, or partnership is a necessity in 2023.
Joe Kingsbury is U.S. managing director of Edelman Business Marketing.
COMMENT
One Response to "How to make your thought leadership stand out, according to data from Edelman, LinkedIn"
Ronald N Levy

says:

This report is excellent, typical of Edelman excellence, until you come to that overly modest last line about "proving that your product, service or partnership is a necessity in 2023."

In truth it may NOT be a necessity.

It may be a choice you can get many to make because they like you or share belief in a position your company has taken. Or because guided by Edelman counseling, you have used PR wisdom and corporate morality so that—for you even more than for other good companies—the prospects TRUST you more.

Edelman is a master at guiding clients to get this kind of trust, and the firm has an excellent barometer to measure it. You may repeatedly enjoy marketplace success when what you are selling–although not a necessity–is made more desirable by TRUST.