How to spot a PR scam
An insider offers some common red flags that suggest a proffered media opportunity is really a disingenuous money grab.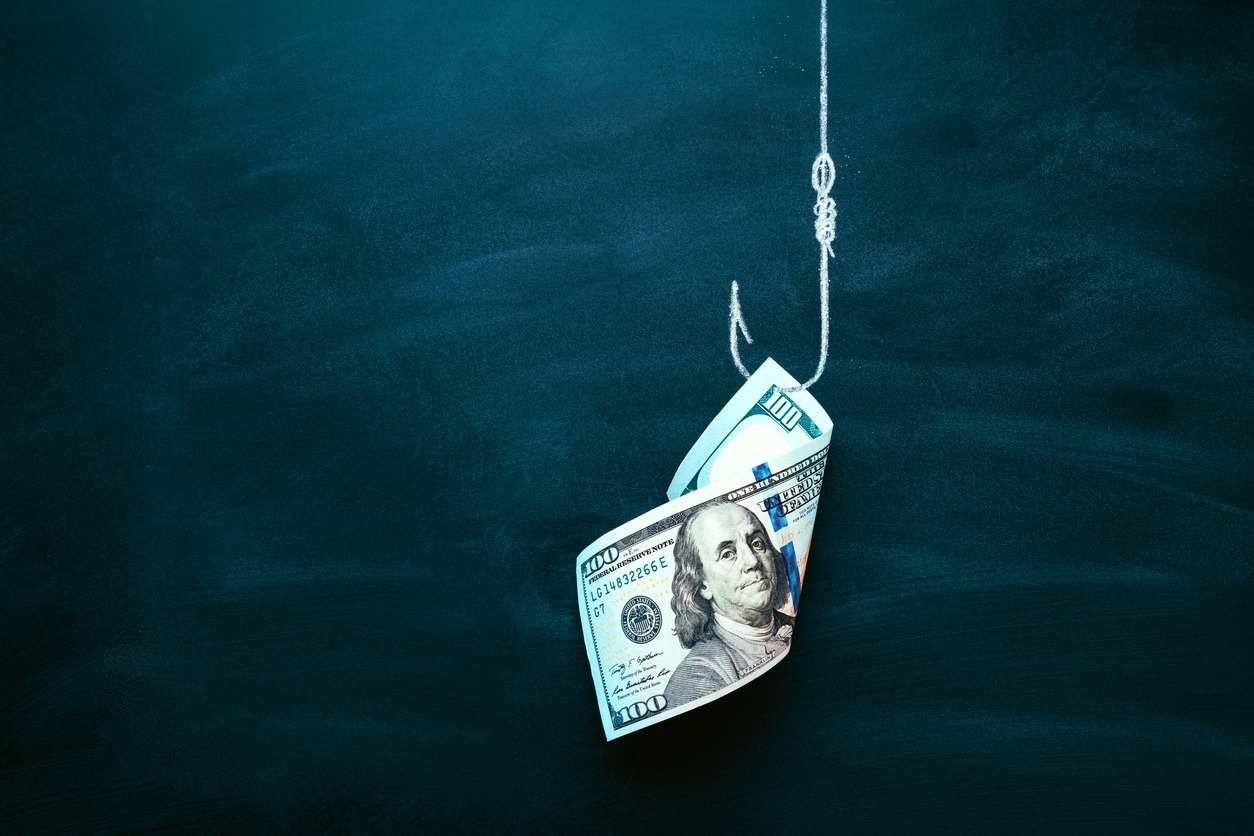 "Is this anything?" is a question PR agency professionals see a lot. This simple sentence is often at the top of a forwarded email that outlines an "incredible opportunity" for the contacted individual or brand to gain media exposure.
Industry professionals are familiar with these as scams and the red flags that signal bad intentions as rarely does the initial outreach disclose the full story, or the absurd fees associated with the proposed appearance. If a scam does mention the price, it works diligently to bury that information.
The opportunity will often seem impressive at first glance—many have ties to notable celebrities. Kathy Ireland, Dennis Quaid, Mario Lopes, and Rob Lowe are just a few of the A- and B-listers who have lent their names to such schemes.
Here's one example:
"…your company caught my editor's attention, and based on what you are doing at Segal Communications, we would like to discuss having you appear on The DotCom Magazine Entrepreneur Spotlight Zoom Interview Series. We have interviewed many Inc.500 Executives, Ted Talk presenters, ABC Shark Tank participants, and many other leading founders and CEOs on the show! Sarah, we really think you would be a great interview for the series!"
Unlike others, this outreach did include a mention of a "relatively small fee for the production and coverage," but went go on to emphasize "the distribution is massive." A quick search reveals that it is a "serial entrepreneur" who runs the program. He neither holds any apparent media experience nor is there anyone listed on LinkedIn as being directly employed for the company.
Hat tip to the effort, but PR professionals are well-known for their sleuthing and knowledge-sharing. One popular PR forum quickly bucketed this solicitation in with "The Balancing Act," known for being a five-figure investment for publicity that airs on an obscure channel at 3 a.m.
The list of these solicitations is long and continues to grow as the PR landscape, once led by an earned-only motto, has become blurred with paid media strategies. That's not to suggest that all paid opportunities are not worth the investment. It's just important to know what you are getting into and the real return on investment.
It's your money, so spend it wisely. Giving $50,000 to a PR pro to pitch earned media is a far better decision and will result in those desired SEO backlinks.
Speaking of backlinks, this digital PR tactic is another bucket that has comes with some warnings about rampant scams. Search Engine Optimization (SEO) should be a top priority for any brand with a web presence—but there is a right and wrong way to go about achieving results.
What used to be an iron curtain between SEO and PR has been cautiously lifted by savvy agencies who understand the actual value of great content and can spot a follow, no-follow, or sponsored link from a publication and help educate clients about the benefits to all three.
Link-building agencies are notorious for reaching out with offers of free content for a brand website or blog. While not all of this content is terrible, it's worth knowing if it's a relationship worth your time or effort.
Here are the basics of how it works. The brand gets offered free content or sometimes even payment to post content on the brand site. The article includes backlinks for the company being represented by the content writer, bringing most of the value to said client. While it can be argued there is some SEO value to the extra content on your brand site, there are drawbacks, such as the uncertainty of the quality of the content and the misspent effort to orchestrate this work.
There are varying levels of scams out there. In truth, it is probably not fair to call all of them "scams" as they are all just strategies to make a buck or outmaneuver Google. The hard truth: Depending on these as a long-term strategy for increasing your brand visibility is not a best practice any communications leader would advise.
What are some examples of scams or bad practices that you have seen, PR Daily readers?
Sarah Segal is the founder of Segal Communications. Segal Communications shares an updated list of questionable scams once a month in the Pigeon Post newsletter.
COMMENT