How to write the byline editors want
Editors have high standards. Here's how to meet them.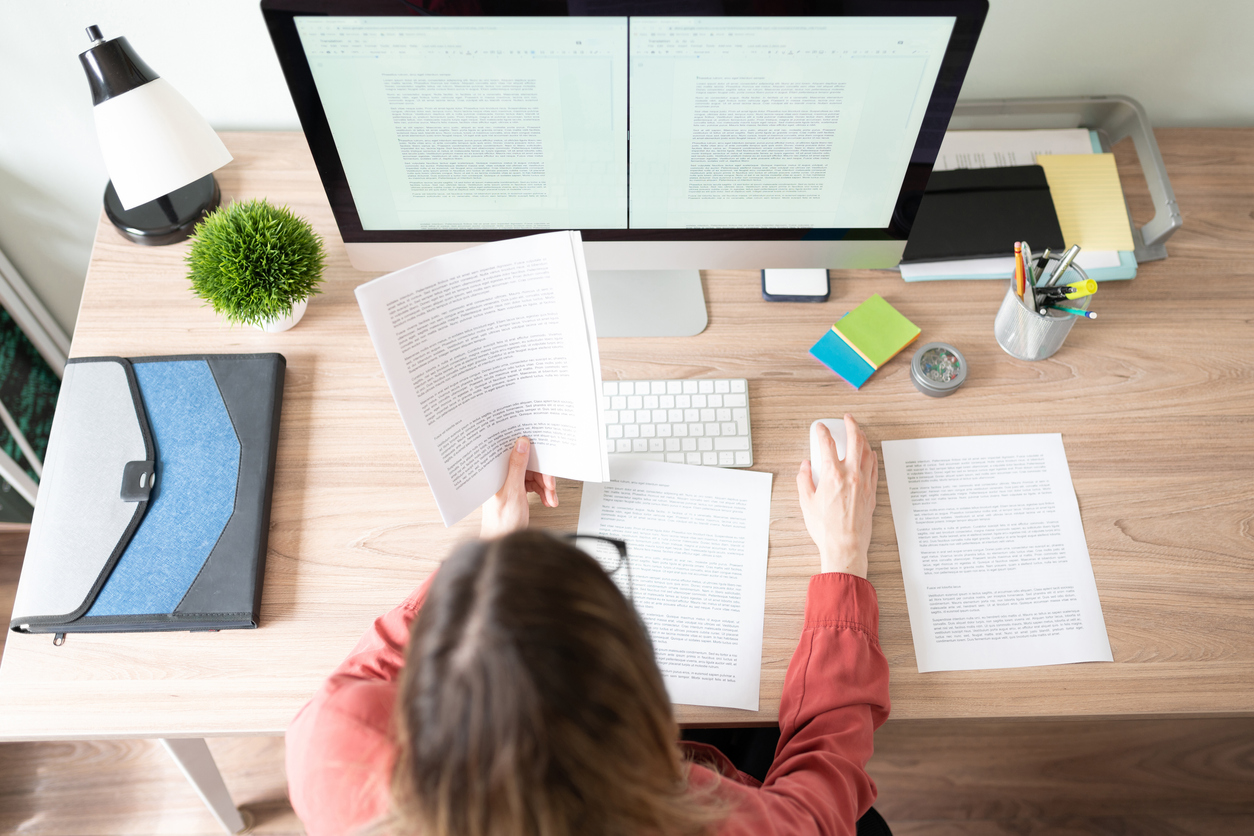 Along with media pitches, contributed articles are the lifeblood of any PR strategy. As a tactic for thought leadership and brand building, bylines are popular with clients because they allow the executive to control the narrative and provide another way to get featured in top-tier outlets, now that newsrooms have shrunk and journalists are often too busy to pay attention to pitches and releases. 
However, bylines, whether earned or paid, will be held to higher standards than ever this year, because opinion editors have become ever more exacting. Asking the following questions will help you draft the kind of content editors are looking for.
Does it express an opinion — and make a call to action?
An editor at American Banker recently told us, "BankThink is an opinion section and as a rule, we don't publish 'how-to' articles." Some specialized trade publications do want practical business advice written by executives, which is why it's critical to know what section you're writing for, but in this case, let's assume it's a top-tier publication looking for op-eds. 
When writing an executive byline that makes an argument for or against something, it's important to understand the distinction between the opinion sections of publications and the news and feature sections. Journalists writing news and features are not supposed to inject opinion in their articles. But in-house columnists, as well as guest contributors to an opinion section — i.e., your client executives — are expected to make a persuasive argument. 
And the goal is not simply to express an opinion. It's to persuade the reader to do something — take some sort of action, even if that action is simply to consider a new point of view. That's why a call to action must be at the core of the argument. It's crucial to align with the client and executive upfront on what that call to action will be, and then build the argument — with evidence and, ideally data — to support that point of view. 
Is it too self-serving?
Even editors managing paid contributed-content relationships are screening pieces for self-promotional messaging. Responding to a recent byline submission, a Forbes Tech Council editor said, "We've found that readers are turned off when an article seems to point them to a service or solution that the author's company offers." The unspoken reality is that every byline has some sort of promotional message — it's selling the executive's expertise and elevating their personal brand, after all. But it can't be a sales pitch for the company's products or services.  
To avoid coming across as self promotional, make sure the topic of the article is addressing a subject in the public conversation. For example, if the CEO of an electric bike company is writing an article about sustainable transportation alternatives, the topic shouldn't just be about riding electric bikes. It must address other solutions like public transportation, carpooling and electric vehicles.
Is it using previously published language? 
Being accused of plagiarism is every writer's worst nightmare, but it's more likely to happen than ever before with automated tools making it much easier to spot pre-existing content. Another Forbes Tech Council editor told us recently that as a first step in their editing process, they run all content through a duplicate content detector. 
This means that borrowing previously published, client-approved messaging verbatim in your byline is not an option. Even if it's in a previously published byline that you wrote for the client, using that same language in the next iteration could be considered duplicitous and unethical — and might make the publication liable to accusations of copyright infringement. 
To avoid these potential problems,  don't start with previously published content. Begin with the central question(s) you want to address and draft from scratch. 
Is it personal?
Every good editor (or writer for that matter) is looking for personal anecdotes to book-end bylines. Think about how many times you've read an article that starts by introducing an individual, before diving into the argument – the reason is because it's fodder for creative storytelling. Nothing makes a story resonate more than humanity, emotion and personality. 
To incorporate personality into your writing, don't be afraid to ask your clients the hard questions. Put your reporter hat on and ask them if they have a personal experience to highlight their argument. The chances of offending are slim and it could mean the difference between trade and top-tier placement. 
Even if you ask these questions and draft a pithy, opinionated, and timely piece, it still may not break through for a variety of reasons. Perhaps it's a topic someone else has already successfully pitched to the publication and is in the works; or maybe the editor is simply overwhelmed by contributed content pitches. That's why, it helps to have a timely topic — either pegged directly to something in the news, or at least relevant to a hot topic in the public conversation. 
And don't forget to follow the rules of each outlet. Read the publication's guidelines, respect word count limits, and pay close attention when they tell you what they're looking for. 
Dora Scheidlinger is account director at Method Communications. 
COMMENT
4 Responses to "How to write the byline editors want"
Dr James Mahoney

says:

Don't you mean catchline, not by-line? A by-line is the author of the piece.
Allison Carter

says:

Hey there, byline is often used to refer to an article authored by a thought leader or business leader and placed in another publication.
Dr James Mahoney

says:
That's my point – an article with an author's name (byline). The article here is unclear on this to this ex-Australian journalist and sub-editor, and PR lecturer.
Allison Carter

says:

Interesting, could be a cultural difference — it's quite common here in the U.S. Thanks for reading!