IAB chief slams Trump's social media EO, Google to use 'page experience' in search rankings, and Twitter rolls out scheduled tweets
Also: George Strait and other celebrities extend the reach of Texas' COVID-19 messages, how social media affects language, Burger King and Google focus on social distancing, and more.
Hello, communicators:
Texas Gov. Greg Abbott recently shared a COVID-19 public service announcement from country singer George Strait.
In the video, Strait says:
We all know that being Texan means being friendly. And as we open Texas back up, it's important that we stay extra friendly by thinking about all our fellow Texans. So go on, write this down, take a little note, to remind you of these friendly things you can do to help defeat COVID-19. Wash your hands regularly, wear a face mask, and stay six feet apart from others in public. Let's show the world what it means to be Texan by staying safe and staying friendly.
The video is one of many ways Abbott is turning to celebrities to increase the reach for the the state's crisis response. Other efforts include Matthew McConaughey partnering with Lincoln Motor Co. to distribute masks to Texas hospitals and Chuck Norris reading to Facebook viewers.
Alright, alright, alright. @McConaughey #TexansHelpingTexans https://t.co/viuObjajO3

— Greg Abbott (@GregAbbott_TX) May 22, 2020
Listen to Chuck Norris…

…or else… https://t.co/0pDClZTnMO

— Greg Abbott (@GregAbbott_TX) May 29, 2020
Consider how you can team up with influential social media users and public figures to expand the reach of your crisis messages. You don't have to partner with huge celebrities, either. Consider your audience when selecting.
Here are today's top stories:
IAB and Twitter chiefs speak out against Trump's executive order
President Donald J. Trump signed an executive order seeking to change the Communications Decency Act's Section 230, which granted tech companies and social media platforms liability protections from the content which users posted. The move follows Twitter flagging two of the president's tweets for fact checking.
Twitter's co-founder and chief executive, Jack Dorsey, responded by requesting the Trump administration to "leave [its] employees out of this":
Fact check: there is someone ultimately accountable for our actions as a company, and that's me. Please leave our employees out of this. We'll continue to point out incorrect or disputed information about elections globally. And we will admit to and own any mistakes we make.

— jack (@jack) May 28, 2020
Per our Civic Integrity policy (https://t.co/uQ0AoPtoCm), the tweets yesterday may mislead people into thinking they don't need to register to get a ballot (only registered voters receive ballots). We're updating the link on @realDonaldTrump's tweet to make this more clear.

— jack (@jack) May 28, 2020
Twitter also hid another of Trump's tweets behind a warning, citing that it violated its rules against "glorifying violence." In the tweet, Trump warned that "when the looting starts, the shooting starts." That warning followed a promise to send the National Guard to Minneapolis, where riots protesting the death of George Floyd continue.
This Tweet violates our policies regarding the glorification of violence based on the historical context of the last line, its connection to violence, and the risk it could inspire similar actions today. https://t.co/sl4wupRfNH

— Twitter Comms (@TwitterComms) May 29, 2020
As is standard with this notice, engagements with the Tweet will be limited. People will be able to Retweet with Comment, but will not be able to Like, Reply or Retweet it. https://t.co/V3T521zjnj

— Twitter Comms (@TwitterComms) May 29, 2020
Twitter's chief isn't the only executive speaking out against Trump's moves.
Randal Rothenberg, chief executive of Interactive Advertising Bureau, issued a statement condemning the action:
The President's Executive Order is the gravest assault on the right to free speech since the Nixon Administration, and an attempt to turn the open and advertising-supported internet into a political arm of the U.S. Government. It is a blatantly illegal attempt to stifle facts and opinions with which the Administration disagrees, by threatening the creators and the distributors of protected content with Government persecution and economic sanctions. It's a familiar tactic of juntas in places like Pakistan and Argentina, and will not gain traction in the United States, because it clearly oversteps the bounds of Executive Authority, attempts to subvert more than 200 years of First Amendment law, won't stand in court, and won't gain Congressional approval. But there's still reason for everyone, from CEO to average citizen, to be concerned, for in the longer term, this Administration's continued attempts to subvert the Open Web threaten our economy, society, and form of government, which depend on the free flow of fact and opinion.
Why it's important: As social media platforms continue to crack down on misinformation (for example, Facebook recently announced it'll verify the people behind viral pages on the platform), altering Section 230 carries consequences for communicators across industries—not just those that work for social media companies.
Trump's directive now could set the stage for federal regulators to write new rules and issue new punishments for companies deemed to exhibit political bias. Depending on how the order is carried out, it poses the potential for wide-ranging consequences for a much broader segment of the Internet beyond just the social media giants, potentially affecting every website, app or service where users congregate online with new liability for the content on their platform.
---
TACTICALLY SPEAKING
Burger King introduced crowns that are six feet in diameter to highlight social distancing as it opened its locations in Germany:
distancing, but make it fashion pic.twitter.com/lVn1No5Jwq

— Burger King (@BurgerKing) May 22, 2020
Google is also experimenting with a social distancing feature, but its effort is practical. The "Sodar" feature uses AR to show users how far to stand apart from the people in their current views:
Sodar – use WebXR to help visualise social distancing guidelines in your environment. Using Sodar on supported mobile devices, create an augmented reality two meter radius ring around you. #hacktohelp https://t.co/Bu78QrEN9f pic.twitter.com/kufatNFDQk

— Experiments with Google (@ExpWithGoogle) May 28, 2020
However, the feature is currently limited to Android users and can only be accessed using Google's Chrome browser on certain Android phones.
Both examples show ways—both silly and serious—to promote COVID-19 safety guidelines and support reopening measures during the current crisis. Consider ways you can do the same, leaning into your brand voice and values.
---
MEASURED THOUGHTS
University of Vermont's Tyler Gray, Christopher M. Danforth and Peter Sheridan Dodds recently published peer-reviewed research characterizing "stretchable" words on social media—and the implications these misspelled words have on language processing tools, dictionary entries and more.
They also identified two key ways of measuring the characteristics of stretchable words: balance and stretch. Balance refers to the degree to which different letters tend to be repeated. For instance, "ha" has a high degree of balance because when it is stretched, the "h" and the "a" tend to be repeated just about equally. "Goal" is less balanced, with "o" repeated more than any other letter in the word.

Stretch refers to how long a word tends to be stretched. For instance, short words or sounds like "ha" have a high degree of stretch because people often repeat them many times (e.g., "hahahahahahahaha"). Meanwhile, regular words like "infinity" have lower stretch, often with just one letter repeated: "infinityyyy."
You can see pieces of the process through the following figures, which feature a laughter "language tree" along with different forms of words including "ha" and "goal."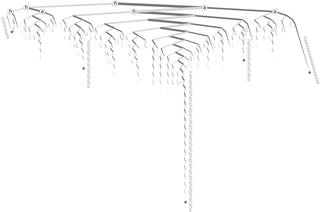 Though the research studies social media's affect on liguistics and changing language patterns, brand managers should consider certain word stretchings, along with uses of emojis, GIFs and emoticons, as you interpret social media data and determine engagement and brand sentiment online. Understanding how social media users misstype or misspell certain words can clue you in to how they feel—and sometimes, how they want you to respond.
You can read the entire research article here.
---
CRISIS LEADERSHIP BOARD
Looking for more insight on how to address the current global crisis and lead your organization into a strong recovery?
Join Ragan's Crisis Leadership Board to network and brainstorm with peers, get the latest intelligence and research, and start to strategize for the future of your organization.
Learn more about this exclusive membership here.
Google to rank websites on 'page experience'
The search giant announced that next year, it's going to roll out website ranking criteria that focuses on website visitors' experience while visiting your organization's pages. The addition looks at "Core Web Vitals," which are "user-centered metrics that quantify key aspects of the user experience," such as how long webpages take to load and how interactive your website is.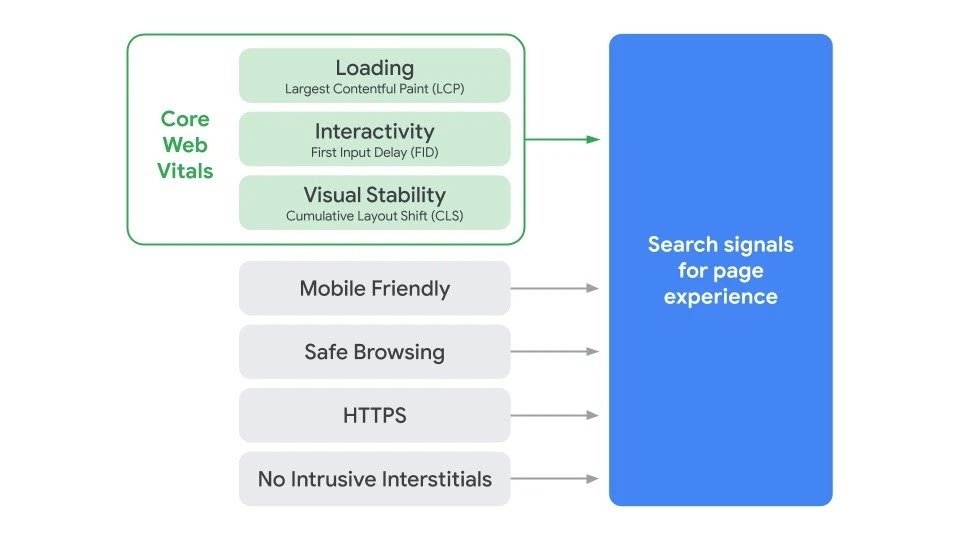 Why it matters: The change might seem like a task you can assign your IT department and wash your hands of it, but beware: User experience is becoming a paramount measurement for digital and social media success. Ignore it at your peril. If you're not helping to create both content and experiences catered to making digital engagement smooth, you stand to lose out on the increased traffic coming from e-commerce trends and other shifting consumer behaviors.
---
RESEARCH SNAPSHOT
The COVID-19 crisis has drastically changed the landscape for communicators and PR pros. More than ever before, communicators must gain key skill sets and employ strategic communications and media relations strategies to boost their organizations' coverage, reputation and overall brand.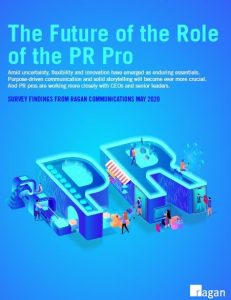 Learn what the 315 communicators we surveyed say about what parts of the PR function are more important than ever, how to adjust for COVID-19, and more with our free report revealing insights that can help you perservere during this uncertain time.
Download your copy of the report here.
---
SOCIAL BUZZ
Twitter rolled out the ability to schedule tweets through its website:
Not quite ready to send that Tweet? Now on https://t.co/fuPJa36kt0 you can save it as a draft or schedule it to send at a specific time –– all from the Tweet composer! pic.twitter.com/d89ESgVZal

— Twitter Support (@TwitterSupport) May 28, 2020
Users can also save a draft of a tweet for later, though the saved posts are only available through Twitter.com—you won't be able to see them through the platform's mobile app.
Social media and community managers might prefer to continue using third-party services to schedule tweets, measure their efforts and effectively engage with their communities online, but scheduling content directly from Twitter's website could appeal to a variety of communicators, including executives looking to bolster their social media presences.
If you do use the scheduling feature, don't just set it and walk away. Instead, regularly check back to reply and interact with other Twitter users. You also should monitor the news landscape, in case you have to pause what you've already scheduled because of a crisis or tragedy.
---
WHAT YOU SAID
 We asked for your favorite work-from-home wellness activity, and nearly 54% of you enjoy walks outside or time in the sun. More than 20% of you take a break midday to exercise, and almost 17% turn to yoga or other meditation.
What's your favorite WFH wellness activity?

Share with us your top tips and tricks for physical and mental health as you #StayAtHome , and we'll share in tomorrow's roundup. #DailyScoop

— PR Daily (@PRDaily) May 28, 2020
Communicator Paula C. says she also enjoys baking:
I have to say that baking helps me. It's the methodical nature of it, focusing on each step and enjoying the rewards. It might also explain why I need to be doing a bit more exercise. pic.twitter.com/yFfWApCVUK

— Paula C🕷 (@eads4th) May 28, 2020
---
SOUNDING BOARD
Do you feel like you have a sufficient grasp of the principles and tactics behind SEO? Weigh in with your thoughts with our hashtag #DailyScoop.
When it comes to SEO and tools for measuring things like Domain Authority, keywords and more, do you wish you knew more? How do you feel about your SEO knowledge base? Share your thought with our hashtag #DailyScoop.

— PR Daily (@PRDaily) May 29, 2020
COMMENT
2 Responses to "IAB chief slams Trump's social media EO, Google to use 'page experience' in search rankings, and Twitter rolls out scheduled tweets"
Ronald N. Levy

says:

It takes nerve but in his era of social distancing, Jack Dorsey is doing intellectual distancing.

We know that a very major daily is strongly against Trump, the most major TV news channel is strongly pro-Trump, and Facebook seems willing to blow (so to speak) with whatever winds will pay for advertising.

But Dorsey tries to support intellectual purity voluntarily the way drug companies must by law support awareness of the truth on package labels, with warnings to the public.

In our society of buy-now-pay-later, Dorsey's policy is contrarian. He's boldly paying the price of honesty now and is likely to profit from more buys later. In the years ahead if advertisers figure the Times and Fox seem one-sided to many millions, hence not such a credible vehicle for advertising, Twitter may seem more impartial hence more trusted by the public and a better environment for ads that will be believed.

Sort of an honest umpire, perhaps a superstar umpire, an information source people trust. Dorsey may ring the bell loudly on Rubenstein's earned reputation meter.

Ronald N. Levy

says:

CORRECTION: Of course it's EDELMAN'S reputation meter! (Sic transit reputation.)