Ideas for marketing telehealth in the COVID-19 crisis
As health care providers try to serve audiences from a distance, here are some key ways to help skeptical consumers see the benefits of telemedicine.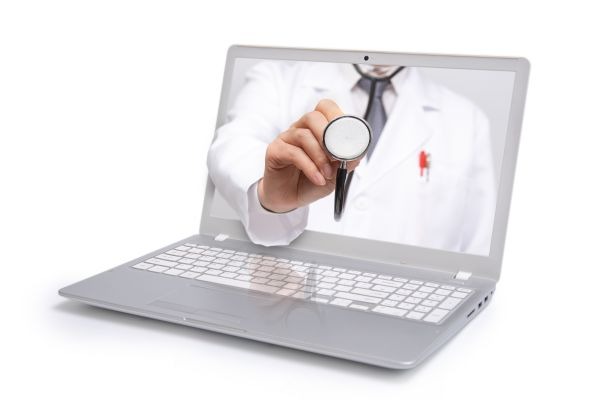 Telehealth has surged as U.S. health care systems prepare for and manage the viral surge.
Successful technologies have their big adoption moment—the event that pushes them past the "tipping point" to become a part of everyday life. The COVID-19 pandemic and the corresponding reduced barriers to virtual care are pushing telehealth further into the mainstream as many health care providers are moving quickly to implement or expand telehealth capabilities.
As of mid-March, almost 80% of hospitals in the U.S. offered some sort of telehealth service, according to The Wall Street Journal. Yet, until now, consumer demand has lagged. Currently, health systems and direct-to-consumer telemedicine apps are reporting huge spikes in use of these services, as both consumers and providers are embracing their utility.
The opportunity for health care marketers is clear: Market telehealth as a central part of your COVID-19 plan — and an essential, accessible service to patients and communities.
These recommendations can help healthcare marketers effectively support their telehealth initiatives, across all marketing channels.
Message to the values that consumers are seeking the most.
Consumers are in a state of greatly heightened fear and anxiety. So while there is a need to create a sense of urgency around social distancing and taking proper COVID-19 protection measures, it is not helpful to fuel a sense of discomfort or even panic with giant red banners and large photos of the virus. Instead, calm patients' fears by leading with safety, security and comfort.
Support these emotional benefits with telehealth's functional benefits (e.g. convenience) and features (e.g. available 24/7), rather than meeting them with a barrage of features first.
Make it visual, digestible and scannable.
Resist the temptation to use 1,000 words when describing telehealth services.
A wall of words is among the fastest ways to make telehealth look complicated and intimidating. Keep it simple. Use simple graphics and icons to support key message points. For the web, make an investment in excellent information architecture to ensure great user experience. If the web page is complicated, people are going to assume that the telehealth service is complicated.
Show the person on the other end of the video connection.
Telehealth needs to be treated as a technological vehicle for facilitating human connection.
Rural healthcare consumers in particular often have some resistance to using telemedicine due to concerns that they will miss out on personal relationships. The urgent need of care during COVID-19 might overcome that, in part; yet the onus is on health systems to make sure community members do not put off seeking care because telehealth appears intimidating or unfriendly. Demonstrate that telehealth can actually be quite personal by putting a warm and welcoming physician front and center.
Emphasize accessibility.

Make it easy for patients to find, understand and especially use telehealth services. Remove every barrier or complexity possible. This will be increasingly necessary for health systems to gain a competitive edge as consumers become more and more familiar with the numerous available alternatives, including national telehealth brands that offer very easy user experiences.
Support accessibility messaging across communication channels. Some systems and providers that have outdated web platforms have rapidly launched new microsites or landing pages to support COVID-19 resources and telehealth accessibility.
Include simple, transparent, affordable pricing.
Recent policy changes have made telehealth more accessible to encourage its use for COVID-19 screening and support social distancing. Some private insurers have said that telehealth screenings for the virus will be covered for free under their plans. The Centers for Medicare and Medicaid Services expanded Medicare coverage for telehealth visits. Medicaid reimbursement varies by state, with almost all states having some form of coverage.
Still, even pre-COVID-19, healthcare costs were the biggest driver of consumers' financial uncertainty, and have caused many consumers to delay care, according to Gartner research. While telehealth reimbursement may not be simple for systems to navigate, systems must make the consumer pricing of it transparent and easy to understand.
This is the right thing to do during this crisis. It's also the necessary thing to do to be competitive. Some systems, like Prevea Health, are waiving the fee for virtual visits related to the screening and evaluation of COVID-19. Others are offering discounts, like Ascension's $20 online urgent care visit offer.
Promote heavily in digital channels.
Non-digital advertising can cross-promote telehealth services, when appropriate. And, being an inherently digital service, it's most important to cover digital marketing bases thoroughly.
Whatever digital home a health system is using to relay COVID-19 and telehealth information needs to be supported well with paid search campaigns. Paid search on this topic is ramping up and becoming more competitive, and this is the best way to get found quickly in the moment of need.
In addition to paid search, organic and paid social media need to be used effectively to promote telehealth services. Develop an email marketing campaign to encourage current patients to use the service.
Think beyond COVID-19.
Every step health systems take to implement, enhance and market telehealth now is a step towards a future in which telehealth plays a larger role.
As Joe Brennan, telehealth consultant at Moonshot Health Consulting stated in a recent Healthgrades webinar:
"We're not going back. Virtual care will be part of healthcare delivery, not as a 'nice to have.' It is how care will be delivered post COVID-19. How are you going to think about it, and how are you going to create a great patient experience and provider experience so it's sustainable?"
Thinking through both patient and provider experience is essential. Health systems should work to continue to improve the ease of accessing and using their telehealth services for both consumers and providers.
Sue Spaight is director of research and strategy for Core Health, Core Creative's specialized marketing practice.
COMMENT