Infographic: Why your guest blog is rejected
Getting your byline on a popular blog or online publication can do wonders for your name recognition and boost SEO. Here's how to get your content published.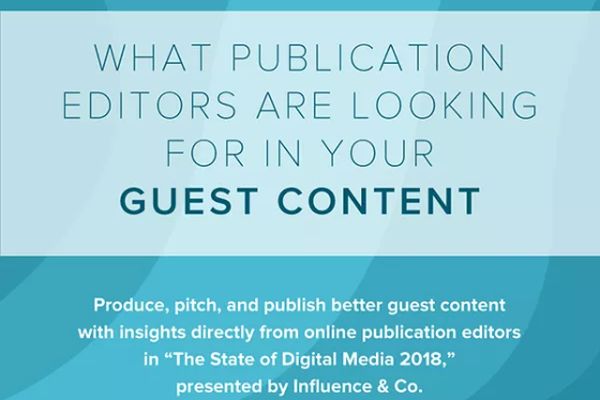 To grow your personal brand, it important to become a thought leader on certain topics by blogging.
One of the ways you can grow your brand is to earn guest blogging placement on popular industry, business and mainstream publications. These publications are looking for contributors, and guest blogging can be a good addition to your content marketing strategy because you can reach a new audience, establish your credibility, and impress Google with a stronger online presence.
Influence & Co., a leading provider of bylined guest posts to major online publications, surveyed editors to find out what they're looking for in the guest blog posts. The top two reasons why publications reject your guest blog pitch is that it is too promotional or doesn't fit their readership.
Check out this infographic by Influence & Co. to learn more about what works and doesn't work when it comes to pitching your guest blog articles.

Matthew Royse is the regional marketing director for Freudenberg IT, a global IT solutions provider. A version of this article originally appeared on his Knowledge Enthusiast blog .
COMMENT