Instagram vows to eliminate racial bias, Shake Shack responds to police officer poisonings, and airlines crack down on face mask policies
Also: Verizon Media outlines three parts of embracing diversity and inclusion, Target observes 'Juneteenth,' why SEO can help your brand's visibility and traffic, and more.
Hello, communicators:
Verizon Media's head of global diversity and inclusion, Ramcess Jean-Louis, says that the company's approach to becoming "the No. 1 employer of choice for African American's" has three parts: empathy, advocacy and action.
Listening, learning, and acknowledging must lead to meaningful action—inside and out. We're committed to moving the world forward to create a more equitable future. But there's still work to do. Our Global Head of D&I, VMG @Ramcess_ shares how we can be better corporate citizens. pic.twitter.com/comCFWrSL9

— Verizon (@Verizon) June 16, 2020
He also reminds communicators that donations are "just a start." Ensure that your diversity and inclusion strategies include actionable items and goals and aim to educate employees, leaders and other stakeholders.
Here are today's top stories:
Instagram commits to 'ensuring black voices are heard'
The platform's head, Adam Mosseri, announced that Instagram is looking at how it "impacts communities differently," promising to address harassment of black users, current account verification requirements, content distribution bias and algorithmic bias:
2/ Addressing the feedback we get has always been an integral part of how we work, and has helped us build a better Instagram for everyone. We're going to focus on four areas:

• Harassment
• Account verification
• Content distribution
• Algorithmic bias

— Adam Mosseri 😷 (@mosseri) June 15, 2020
4/ Our focus will start with Black community, but we're also going to look at how we can better serve other underrepresented groups. Instagram should be a place where everyone feels safe, supported, and free to express themselves, and I'm hoping this will get us closer to that.

— Adam Mosseri 😷 (@mosseri) June 15, 2020
In a blog post titled "Ensuring black voices are heard," Mosseri wrote:
[We're] also hearing concern about whether we suppress Black voices and whether our products and policies treat everyone equally. The irony that we're a platform that stands for elevating Black voices, but at the same time Black people are often harassed, afraid of being 'shadowbanned', and disagree with many content takedowns, is not lost on me. This is a moment when people around the world are rightfully demanding actions over words, and we owe the same to our community.

It starts with accounting for the experiences and challenges that underrepresented groups, such as our Black community, face when they use Instagram. We've done a lot of work to better understand the impact our platform has on different groups, and that's helped us get to where we are today. But I think there's more to do across some key areas, which fit into our broader company commitments. We need to better support the Black community within our own organization, as well as on our platform.
Why it matters: When taking a stand against systemic racism and supporting increased diversity, don't stop at a statement or a donation. Instead, look at your organization, along with its products and services, to find ways that you can decrease bias, amplify black voices and become more inclusive overall.
---
TACTICALLY SPEAKING
Target announced that it's honoring Juneteenth as a company-wide holiday, so while its stores and distribution centers will remain open, hourly employees working on June 19 will receive time and a half pay. The retail chain's headquarters will be closed.
.@Target is proud to recognize Juneteenth as an official annual company holiday. Hourly team members scheduled to work that day will be paid holiday premium pay as stores + DCs remain open. U.S. HQ locations are closed in observance. Click for details: https://t.co/Nlz0FHIifc pic.twitter.com/oZKjfldpbr

— Target News (@TargetNews) June 16, 2020
In a statement, Target's chairman and chief executive, Brian Cornell, said:
We recognize that the racial trauma the country is experiencing now is not new, but throughout recent weeks there has been a sense that this time is, and has to be, different. Juneteenth takes on additional significance in this moment. Moving now to recognize it on an annual basis—as a day to celebrate, further educate ourselves or connect with our communities—is one more important action Target can take as a company to help the country live up to the ideal of moving forward in a new way.
Whether your organization observes Juneteenth as a holiday, consider ways that you can also "move forward in a new way." What policies, procedures or offerings can you adjust to best reflect and serve your stakeholders?
---
MEASURED THOUGHTS
Marketing pro Chantelle Marcelle recently shared several search engine optimization statistics to know—many of which highlight the importance of using the strategy within your PR and marketing campaigns.
For example, organizations that regularly publish blog posts receive 55% more website traffic, and organic search results receive 70% of clicks compared with Google ads (30%).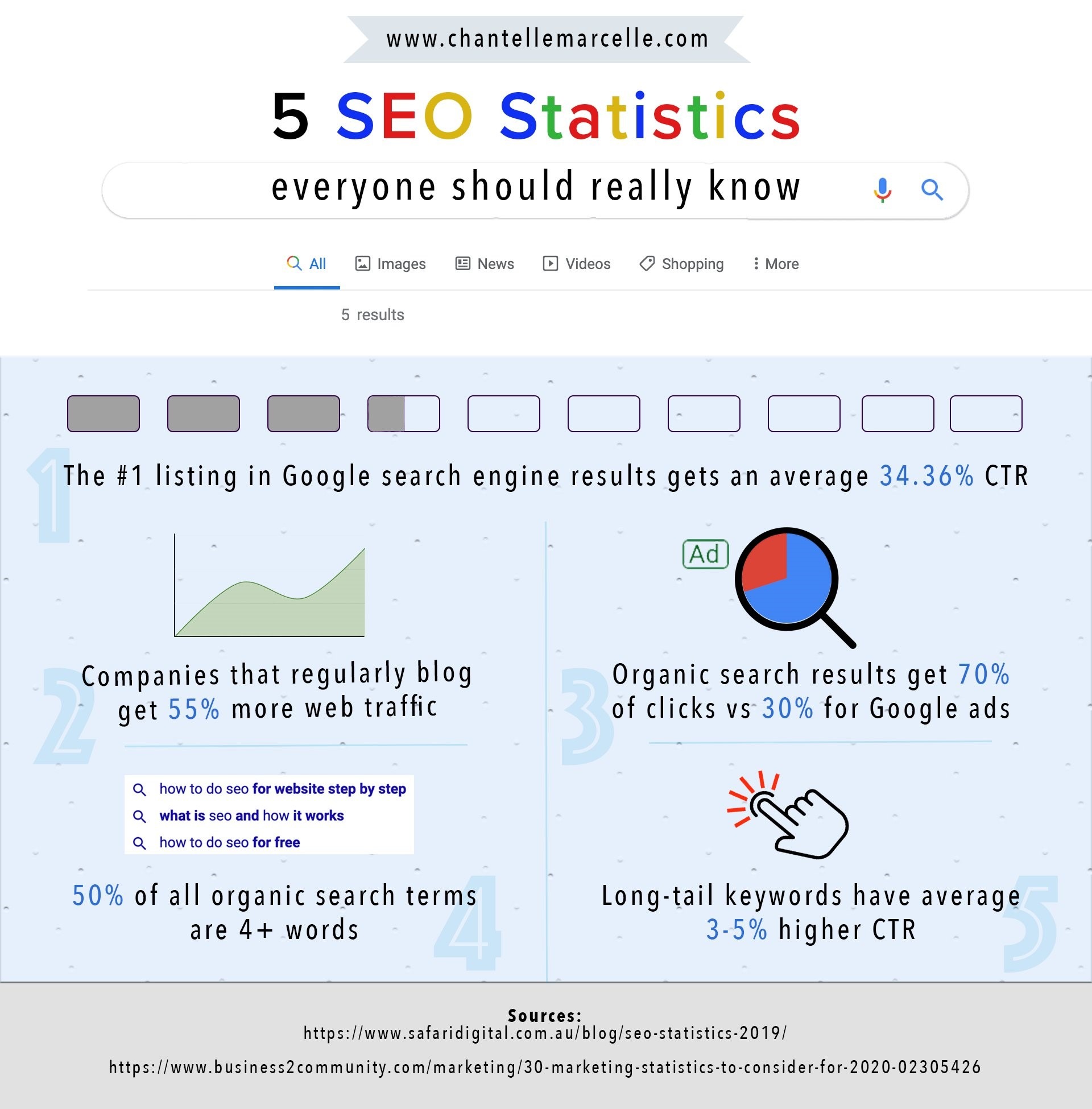 Image courtesy of Chantelle Marcelle.
Learn how SEO strategies can futureproof your brand during COVID-19 at our Social Media and Digital Communications Virtual Conference, June 18-19.
---
CRISIS LEADERSHIP BOARD
Looking for more insight on how to address the current global crisis and lead your organization into a strong recovery?
Join Ragan's Crisis Leadership Board to network and brainstorm with peers, get the latest intelligence and research, and start to strategize for the future of your organization.
Learn more about this exclusive membership here.
Shake Shack addresses police officer poisonings
The restaurant chain responded to reports that police officers had been injured after ingesting a poisonous substance during their meals:
We are horrified by the reports of police officers injured at our 200 Broadway Shack in Manhattan. We are working with the police in their investigation right now.

— SHAKE SHACK (@shakeshack) June 16, 2020
The officers had been assigned to work at a protest Monday evening in Manhattan when they stopped at the restaurant for a meal, The New York Patrolman's Benevolent Association said in a statement. The officers determined "a toxic substance, believed to be bleach," was added to their beverages, the statement said.
Though an investigation revealed there was "no criminality by Shake Shack's employees," the company said it's "working hard to get the full picture":
Our team is working hard to get the full picture. In the meantime, we're relieved to hear the officers are all okay. https://t.co/rjJYFSYjZc

— SHAKE SHACK (@shakeshack) June 16, 2020
Why it's important: Stopping short of apologizing or admitting blame, Shake Shack's immediate responses and wording ("horrified" at the incident, but "relieved" the officers are OK) can do a lot to control the narrative and avoid the crisis quickly spinning out of control.
---
TACTICALLY SPEAKING
United Airlines and other airlines are enforcing their policies on travelers wearing masks—which could require those who don't comply being removed from flights or banned from a company.
In its statement, United said:
"Every reputable heath institution says wearing a mask is one of the most effective things people can do to protect others from contracting COVID-19, especially in places like an aircraft where social distancing is a challenge," said United's Chief Customer Officer, Toby Enqvist. "We have been requiring our customers to wear masks onboard United aircraft since May 4 and we have been pleased that the overwhelming majority of passengers readily comply with our policy. Today's announcement is an unmistakable signal that we're prepared to take serious steps, if necessary, to protect our customers and crew."
The announcement came as the trade group Airlines for America said its member carriers, which include United, Alaska Airlines ALK, 6.09%, American Airlines AAL, 7.49% , Delta Air Lines DAL, 5.93% , Hawaiian Airlines HA, 5.77% , JetBlue Airways JBLU, 7.16% and Southwest Airlines LUV, 3.11% , will be implementing stricter face-mask rules, including possible bans for passengers who don't follow the rules.
As the COVID-19 crisis continues as organizations across industries return to the "new normal," communicating policies and procedures—along with the consequences of breaking them—should be communicators' focus.
There's good news for travelers, too. TSA said face masks can be worn through the screening process:
#FaceMasks can be worn through the TSA screening process however if the mask has metal, it may need additional screening. If you remember these tips and #PackSmart you can avoid saying, 'Oh Fudge' when you get to the check point. #NationalFudgeDay pic.twitter.com/wGmti23C5k

— TSA (@TSA) June 16, 2020
---
RESEARCH SNAPSHOT
The COVID-19 crisis has drastically changed the landscape for communicators and PR pros. More than ever before, communicators must gain key skill sets and employ strategic communications and media relations strategies to boost their organizations' coverage, reputation and overall brand.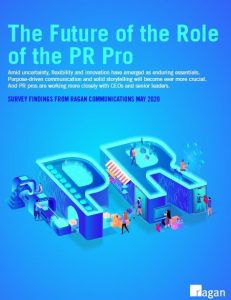 Learn what the 315 communicators we surveyed say about what parts of the PR function are more important than ever, how to adjust for COVID-19, and more with our free report revealing insights that can help you perservere during this uncertain time.
Download your copy of the report here.
---
WHAT YOU SAID
We asked about how you are revisiting social media policy in the aftermath of the death of George Floyd and a renewed national conversation around race and equity in society.
Many of you said that a new training hadn't happened yet, but was in the works.
Have you revisited social media policy and training with employees in light of recent events? If not, do you plan on offering training around messages about race and diversity and the use of personal social accounts?

Share with our hashtag#DailyScoop.

— PR Daily (@PRDaily) June 15, 2020
round 25% said that revisiting social media policies and doing more training wasn't a necessary step. Do you agree? Share your thoughts with our hashtag #DailyScoop.
---
SOUNDING BOARD
How are your coping with Zoom fatigue? Are you now trying to limit your video calls?
Share your thoughts and new comms habits with our hashtag #DailyScoop or weigh in for our Twitter poll.
How are you doing with Zoom fatigue? Has your appetite for video calls dropped drastically in recent days?

Share how you are coping with our hashtag #DailyScoop.

— PR Daily (@PRDaily) June 16, 2020
COMMENT
One Response to "Instagram vows to eliminate racial bias, Shake Shack responds to police officer poisonings, and airlines crack down on face mask policies"
Ronald N. Levy

says:

It would be better for Shake Shack NOT to report—reaching millions of people who may never have heard about it—that there were reported poisonings. Companies need not only fire prevention equipment but also a great PR firm.

A PR firm's website should have an article like "Ten Popular PR Blunders that Cost Good Companies Millions."