How the KFC Crocs shoe became the hottest item at Fashion Week
The KFC x Crocs Clogs sold out quickly after New York Fashion Week influencer event, winning KFC an award in the 'Events: New Product or Service Launch' category of Ragan's 2021 Media Relations Awards.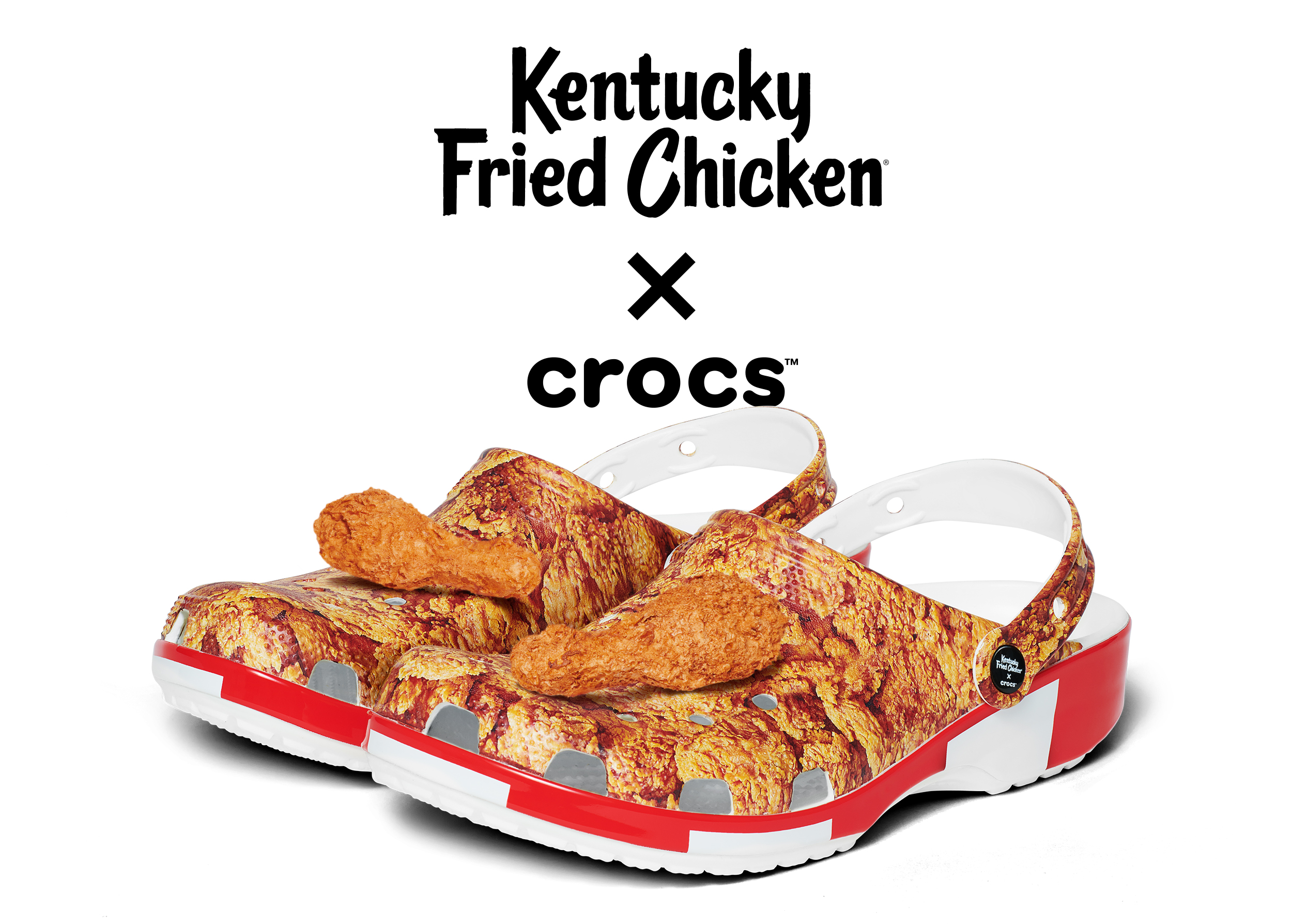 After grabbing attention with its Extra Crispy Sunscreen, fried chicken-scented scratch 'n' sniff Valentine's Day cards, and an 11 Herbs & Spices-scented fireplace log, KFC was looking for its next promotional tie-in. Enter Crocs, a global leader in innovative and casual footwear.
KFC and Crocs teamed up to create the most covetable shoe that fried-chicken fans had ever seen. A huge success, the KFC x Crocs Clogs sold out in just over 30 minutes.
KFC knew it needed an attention-grabbing moment to put KFC x Crocs Clogs in the spotlight. It chose to make the announcement at New York Fashion Week, one of the biggest events in the city, via an influencer event with global artist, fashion designer and beauty icon Me Love Me a Lot (MLMA).
The partnership began when Me Love Me a Lot showcased an exclusive 4.5-inch platform Kentucky Fried Chicken® X Crocs™ Bucket Clog while attending Fashion Week events in New York City on Feb. 11, 2020. The next day, KFC issued a press release and conducted broad outreach to fashion media and food reporters announcing the collaboration.
It was important that media could see the shoes, try on, and even sniff — yes, sniff — the product, so KFC made sure that friendly media sources were first to get their hands on them. Influencers shared the KFC x Crocs Clogs on their social channels, noting the partnership and design despite not being official partners of the launch. This drove additional awareness and anticipation among consumers.
KFC also worked with Paper Magazine, an NYC-based print and digital publication focusing on fashion and pop culture, on an exclusive media integration featuring the platform clogs. The KFC x Crocs Clogs were showcased in a digital takeover of Paper's online platforms, including a digital cover, a native article, a high fashion video and posts on its social channels.
Following the first announcement, which included an embargo, a press release, the NYFW event and the Paper Magazine integration, KFC secured more than 800 online and broadcast placements in top-tier national media, including Business Insider, The Wall Street Journal, USA Today, and more. KFC also snagged coverage on national television shows Fox & Friends and Good Morning America.
In total, the full campaign earned 2.9 billion impressions across earned and social media, including the initial announcement and New York Fashion Week event and the second consumer sale date announcement/sell-out.
Learn more about Ragan's and PR Daily's current and upcoming awards programs here.
COMMENT