Learning to let go of work while navigating a first-time pregnancy
There isn't a clear map to follow for balancing your career and your pregnancy. So make your own.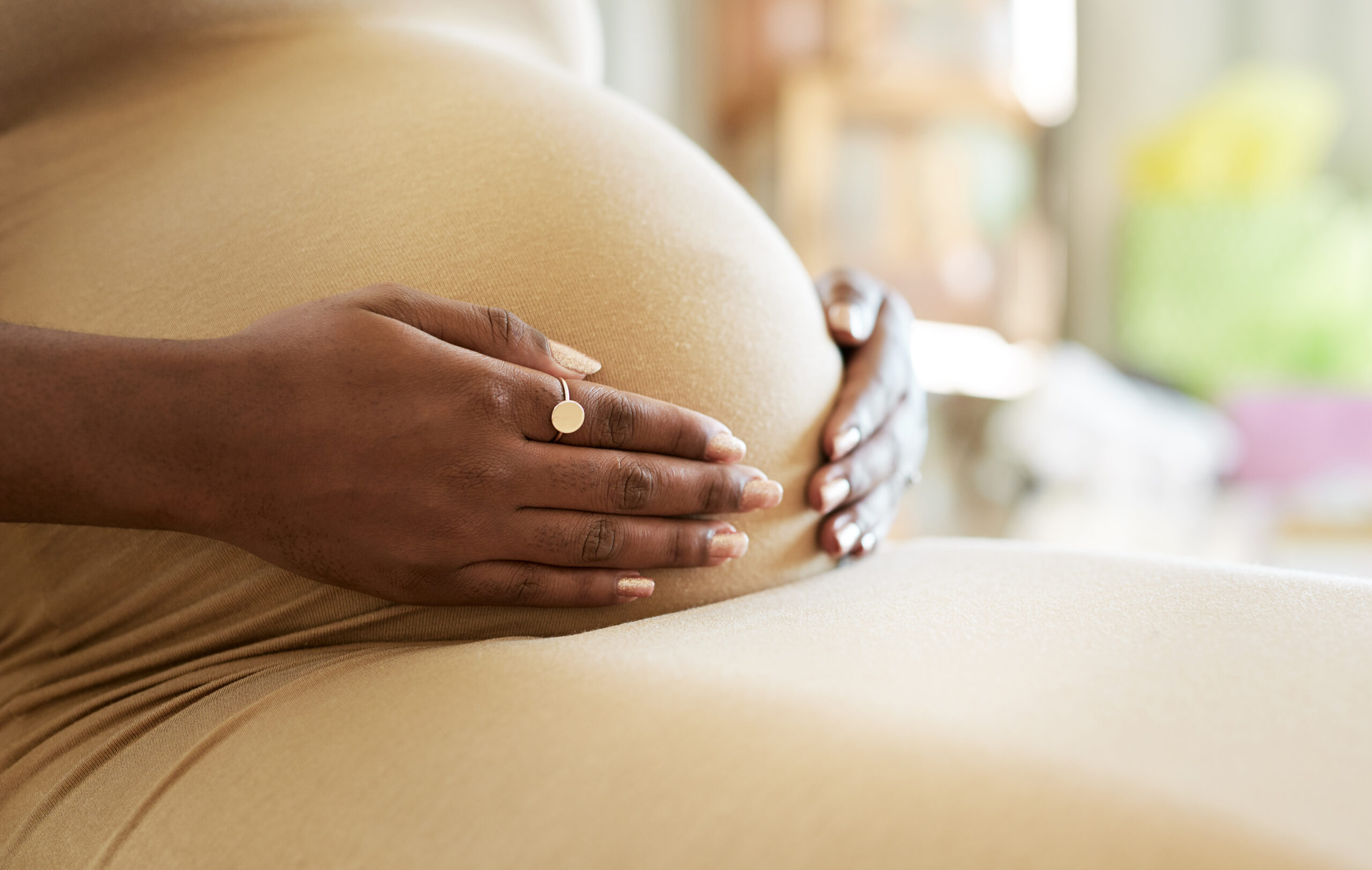 After more than 16 years of experience as a communicator, it's rare to experience something professionally for the first time. While new and complex crises may come along, at a certain point, you instinctively know what steps need to be taken to navigate just about any scenario.
This past November, I was overjoyed to find out that I was pregnant with our first child. In addition to the range of emotions that came with this news, in the weeks that followed, I realized that I had no idea how to balance being pregnant while staying fully devoted and passionate about my role. After almost two decades as a communicator, this was something that I'd never encountered before. It rattled me.
Endless think pieces have been written about life after the baby is born – how to ease back into work, how to find a semblance of a work/life balance, how to "get your body back" – but there's limited guidance around how to actually be a pregnant person in the corporate world. Like many in senior roles, preparedness and the ability to make informed decisions are vital to my day-to-day. I was not prepared and I was surely not informed about balancing this new life event.
Without a clear map to follow, I decided to write my own rules, finding that this moment in time is much less about taking control and a lot more about allowing yourself step back.
The big announcement
Once I was safely in the second trimester, the first step was to tell my boss that I was pregnant. I won't lie, it was nerve racking. While I was incredibly proud and excited about my news, a conversation like this was uncharted territory. I'm comfortable giving constructive feedback, I'm confident sharing a less-than-positive update with company leadership, but I was woefully unprepared for announcing that I would be leaving my team for three months.
Before doing anything, I highly suggest spending some time researching your company's maternity leave policies – determine what is covered (and what is not), so you can begin making decisions about how to best manage your leave. Do as much of the initial research on your own as you can without involving HR or other colleagues so you share the news on your own timeline. You can always ask for clarifications later.
My plan was to personally tell my boss first, before I shared the news with colleagues or direct reports. I knew that she'd respect hearing it from me and I didn't want to risk her finding out from anyone else.
So, I started planning what I was going to say like I was preparing for a panel discussion. I had talking points prepared, details outlined and I thought through any questions that I might be asked.
"Was I planning to return to work after the baby was born?" Absolutely, yes.
"How much maternity leave was I planning to take?" The full three months.
Thankfully, I work for an amazing woman – who also happens to be a mother – and the conversation was much less the rapid-fire Q&A that I had prepared for and much more a chance for her to share her excitement over my news.
While I was incredibly fortunate to have gotten this kind of a response, I know that not everyone has a situation like this. That is why it's also important to understand all available protections under your state's policies and laws. Hopefully you won't have to reference this information again, but it's always best to be prepared.
Don't be a hero
Thankfully my first and second trimesters were easy enough, so my work life wasn't all that different. Not everyone has it so easy. I'm facing my biggest challenges right now, in this third trimester. I've been forced to acknowledge that I have to dial things back a bit, all while I feel the increasing internal pressure to get as much as I can done, organized and planned before I go on maternity leave.
Thankfully, from the start, I made a point to set clear expectations. My pregnancy wasn't something I was trying to keep a secret, it was very much out in the open with leadership, my team and my cross-functional partners, as was my reduced capacity for events or tasks that I might not have thought twice about before.
I pride myself on rolling up my sleeves to get a job done and working late into the night if a deadline requires it, so my visible shift to delegating tasks and opting out of things felt like I was letting people down. It took me a while to realize that this couldn't have been further from the truth. There's no need to be a hero.
The amount of support and grace that I've received from the people that I work alongside has been absolutely tremendous. It really does take a village and, in my experience, your village shows up well before the baby does.
Crafting your leave plan
While I understand that I'm nowhere near the first woman in a corporate role to go on maternity leave, the idea of completely stepping away from our team's momentum, the projects we're driving forward and our day-to-day successes makes me feel a little hollow. For almost 20 years now, my career has been my baby – it's what I've nurtured, fed and sacrificed for. It feels like I'm setting aside my first baby for my new baby – a welcome adjustment, but an adjustment all the same.
I'm fortunate to have a team as strong as I do – a group of brilliant communications professionals who will surely do much more than hold down the fort in my absence. It's a time for my Type-A self to step back, a time to trust my team and to trust the strategy that we put into place and continue to drive forward. For their sake– not to mention for our CEO, key stakeholders and my cross-functional partners – having a dialed in maternity plan feels like the very least I can do to ensure they're set up for success.
There are a lot of examples of parental leave plan templates and checklists available online, so I suggest cherry picking some of your favorite elements to create a framework that works best for you. Ultimately, for yourself and for everyone you work with, you need to provide clarity around logistics (your due date, when you plan to start working from home, your length of leave), who your direct reports will report into, any current projects in motion and what you'll be passing off for your team to handle in your absence. Details are key here – this is a time to overshare and provide more detail.
As someone who is still grappling with all of this, let me just say that it's normal to be stressed about planning your maternity leave. I suggest finding a colleague who has recently had the same experience, ask her how she went about her leave and what she would do differently. Having another mom mentor can be hugely helpful as you step into the unknown.
Johnna Muscente is vice president of communications and PR for The Corcoran Group.
COMMENT