NYT shakes up Opinion staff, journalists ready to travel, and black business leaders demand better crisis response
Also: Elevator safety after COVID-19, Jeff Bezos' Instagram strategy around BLM, Sonic's apology for racial profiling, how orgs are talking about mental health, and more.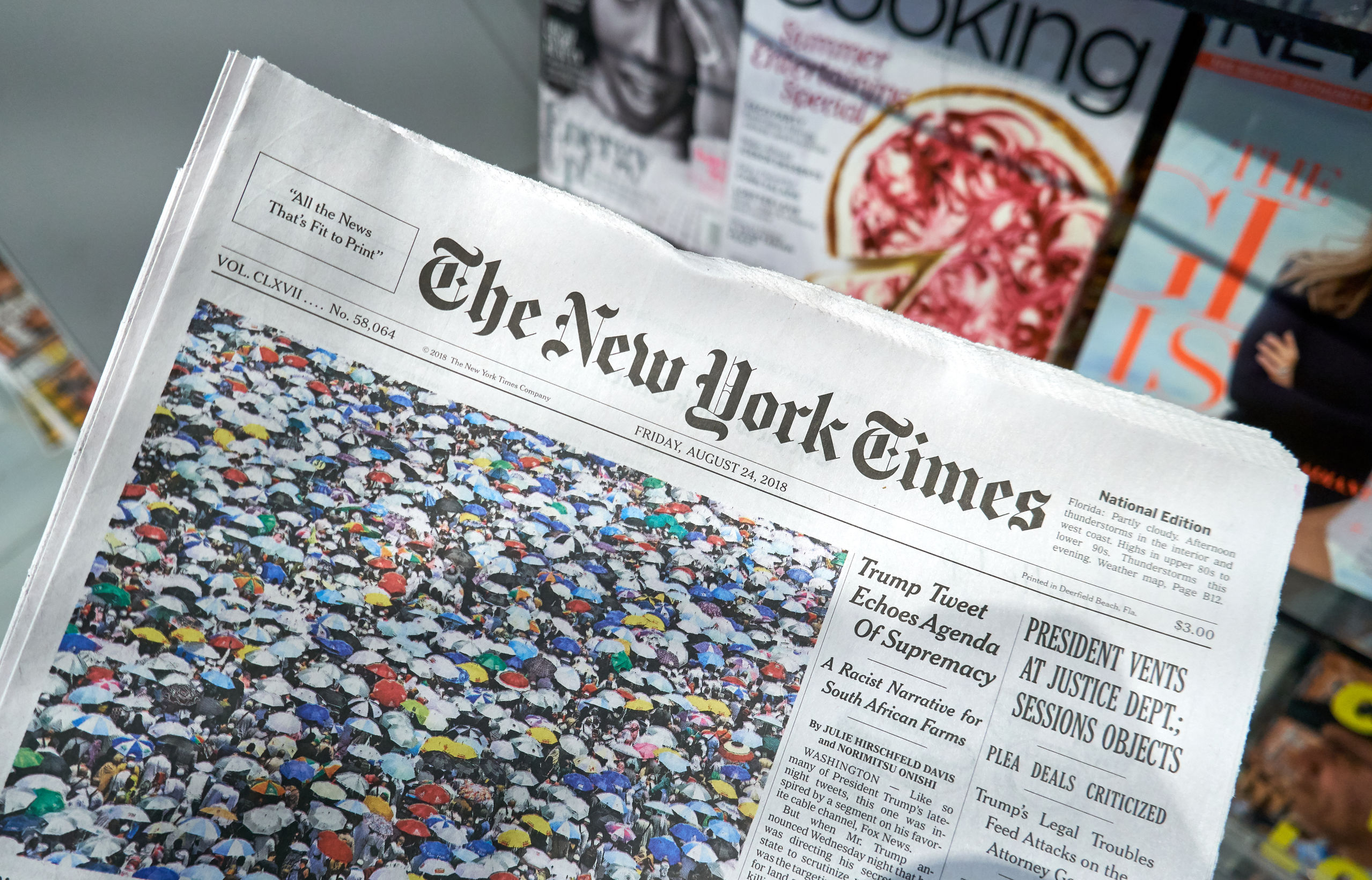 Good morning, communicators:
As many organizations contemplate a return to the office, one particular aspect could be a stumbling block: the office elevator.
Thyssenkrupp Elevator shared this graphic with NPR to show how elevators can increase the risk of disease transmission and how employers and employees can mitigate those risks.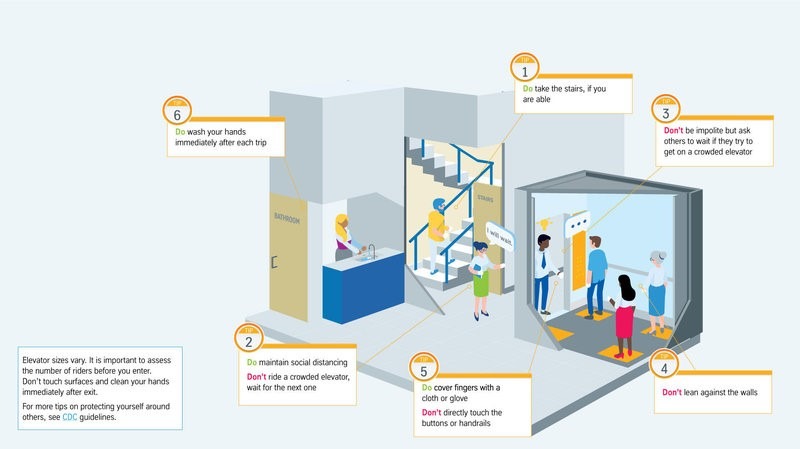 Image courtesy of Thyssenkrupp Elevator.
…elevator experts stress that those riding elevators should wear masks, resist touching surfaces as much as possible and use items such as disposable tissues or indeed those toothpicks to touch the buttons. Also, use hand sanitizer frequently. The Centers for Disease Control and Prevention recommends limiting time in elevators and taking one-directional stairs instead, when possible, as well as abiding by the 6 feet of distance.
Make sure you are thinking through all the risks posed by your current office space and communicating new procedures in an efficient and digestible way with all of your stakeholders.
Here are today's top stories:
NYT editor James Bennet resigns over controversial op-ed
New York Times employees and consumers revolted after the paper published a column from Sen. Tom Cotton (R-Ark.) that called for the government to send in military forces against protestors around the nation.
Newspaper employees circulated criticism via a Slack channel and an open letter, along with social media posts that claimed the op-ed endangered the lives of NYT employees. (Many journalists have been assaulted and physically harmed during their coverage of the nationwide protests against racial injustice.)
Now the paper is apologizing for what it says was "a significant breakdown in our editing processes."
The new editor of the Opinion section, Katie Kingsbury, has instituted a new policy to catch tone-deaf missteps before publication.
In a note to the Opinion staff Sunday, Ms. Kingsbury, who declined to comment for this article, said that until a more "technical solution" is in place, anyone who sees "any piece of Opinion journalism — including headlines or social posts or photos or you name it — that gives you the slightest pause, please call or text me immediately."
Why it matters: Organizations must think outside the box to prevent structural bias from creeping into essential messaging. Only by remaking your organization's structure and helping to elevate voices that haven't been prominent can you hope to get an airing of diverse views—and hopefully avoid costly and embarrassing errors.
---
MEASURED THOUGHTS
Travel reporters will soon resume making trips and attending events, according to research from Finn Partners. The only remaining barrier for many would be the travel bans imposed by health experts and their organizations.
Hot topics for these writers and photogs include destinations, health and wellness, and sustainable travel.
To see all the insights, see the infographic below.
Image courtesy of Finn Partners.
---
CRISIS LEADERSHIP BOARD
Looking for more insight on how to address the current global crisis and lead your organization into a strong recovery?
Join Ragan's Crisis Leadership Board to network and brainstorm with peers, get the latest intelligence and research, and start to strategize for the future of your organization.
Learn more about this exclusive membership here.
Black business leaders demand a new playbook
The outpouring of statements and actions from many businesses in the wake of George Floyd's death has rung hollow for many business leaders of color.
"Most of these corporate statements were put together by the marketing team that was trying not to offend white customers and white employees," said Dorothy A. Brown, a law professor who studies economic injustice at Emory University in Atlanta. "It's complete B.S. It's performative."
Part of the problem is the depressing familiarity of the playbook many organizations are using.
NYT continued:
When companies are forced to confront racism, the responses are often predictable.

"The playbook is: Issue a statement, get a group of African-American leaders on a conference call, apologize and have your corporate foundation make a contribution to the N.A.A.C.P. and the Urban League," [Darren Walker, the president of the Ford Foundation and a member of the board of Pepsi] said. "That's not going to work in this crisis."
What you should know: An effective response to this cultural moment will require digging deep and asking tough questions. Engaging minority voices both inside and outside your organization and making strategic investments in your community are part of a long-term strategy. In the short term, think about how you can responsibly signal that this time things truly are different. Get rid of anything that feels like a staple of your old playbook.
---
TACTICALLY SPEAKING
Amazon's Jeff Bezos used his Instagram account to share a profanity-laden message from a customer who was angry about Black Lives Matter protests. Bezos' message to his audience is that this is the "kind of customer I am happy to lose."
Some customers commented on the post saying they would "double their orders." However, Bezos' post works because the move has the potential to cost Amazon money. Consumers are looking for organizations to prove how they care more about what is right than their potential profits.
Bezos has used this tactic before.
This is not the first time Bezos has shared an apparent email exchange with an angry customer. Last week, Bezos shared what he said was an email he received from a customer who was upset that a Black Lives Matter banner showed up across Amazon's homepage.

The email to Bezos, with the subject line "All Lives Matter," called Amazon's stance on the movement "disturbing."
---
RESEARCH SNAPSHOT
COVID-19 has drastically changed the landscape for PR pros and other communicators. More than ever, these practitioners must hone key skill sets and employ strategic communication and media relations strategies to boost their organizations' coverage, reputation and overall brand.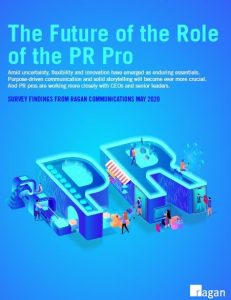 Learn what the 315 communicators we surveyed say about which PR functions are more important than ever, how to adjust for COVID-19, and more by reading our free report revealing insights that can help you persevere during this uncertain time.
Download your copy of the report here.
Sonic apologizes after customers complain of racial targeting
The fast-food chain addressed an incident in Texas, in which black customers were told to get back in their car or the police would be called. Customers said white patrons were sitting at a table outside their vehicles but were not approached.
Sonic's statement read, in part:
Sonic unequivocally opposes racism and intolerance of any kind. We celebrate diversity and strive to consistently create an environment that highly values inclusion.

Unfortunately, a recent event at our Drive-In restaurant in Dallas, Texas, was handled inappropriately and did not live up to our standards. As soon as we were alerted to the situation by the families involved, we engaged in a valuable discussion on race, equality and a deeper understanding of social justice issues and ways we can improve as a company.

Sonic deeply and sincerely apologizes to the teenagers involved in the incident. We simply must do better going forward. To that end, we are revising our policy to ensure the appropriate level of manager is involved in handling matters with our guests.
Why it matters: As your organization returns to normal operations after the COVID-19 crisis, it is essential to consider how policies will be addressed and enforced, particularly around the current conversation about race in the U.S. Make sure guidelines are carefully explained to your workforce and stakeholders, and consider when and how your organization will summon police to resolve issues.
Fitness brands dump CrossFit ties over George Floyd tweets
CrossFit CEO Greg Glassman has apologized for the social media posts, but the reputational damage may already have been done.
It began when the Institute for Health Metrics and Evaluation at the University of Washington tweeted that "racism is a public health issue".

In response, Mr Glassman tweeted "FLOYD-19" – a play on Covid-19, the name of the disease caused by the coronavirus.

Mr Glassman also came under fire for an email he reportedly sent to an affiliate who asked for a response from the company on anti-racist protests across the US.

"I sincerely believe the quarantine has adversely impacted your mental health," he reportedly wrote to the woman, before calling her "delusional". "You think you're more virtuous than we are. It's disgusting."
Why it matters: Tone-deaf comments needn't be overtly racist to spark a backlash, and organizations that are overly defensive when questioned about their efforts toward diversity and racial justice can quickly find themselves in hot water.
It's also incredibly important to separate your organization's strategy around COVID-19 and the George Floyd protests. Though the two issues might overlap in the current timeline, conflating messaging around COVID-19 and racism only muddies the waters and could lead to backlash.
Instead, think about compassionate messages for each issue separately.
---
WHAT YOU SAID
We asked whether your organization was increasing messages about mental health and self-care during these crises.
Almost half of you (47%) said it was the same amount. Only 10% said you were talking about mental health less often.
Are you talking more about mental health and wellness in your organization right now? What kinds of messages are resonating in your organization?

Share your thoughts with our hashtag #DailyScoop.

— PR Daily (@PRDaily) June 5, 2020
---
SOUNDING BOARD
Have the brand messages you have seen about racial justice and structural inequality come across as authentic? Have they seemed opportunistic?
What examples of messages have resonated with you? Share your favorites with our hashtag #DailyScoop, and we will include a roundup in tomorrow's report.
Have the majority of messages from organizations around racial justice and structural inequality seemed authentic or empty to you?

What are some examples of message that have resonated with you? Share your favorites by tweeting us with our hashtag #DailyScoop.

— PR Daily (@PRDaily) June 8, 2020
COMMENT
One Response to "NYT shakes up Opinion staff, journalists ready to travel, and black business leaders demand better crisis response"
Ronald N. Levy

says:

It's called wrong to answer a question with a question but sometimes an effective PR technique is to answer with a question something that seems questionable.

Like: "If government cuts the budget for our police, should government increase the budget for burying victims shot dead in our streets by hoodlums?" Common sense is that if we have less police we'll have more hoodlums.

Another question: If the Times fires opinion editors who print what "law and order" senators say, should the Times hire more editors who'll print the opinions of senators less in favor of law and order?

Years ago when Westingouse made nuclear electricity plants, Westingouse advertised for its household appliances: "You can be sure if it's Westinghouse." So when activists demonstrated in the streets to close down nuclear generating plants also made by the company, a PR team got massive media coverage for the question: "Which statement do you trust more with your family safety, (a) you can be sure if it's Westinghouse, or (b) you can be sure if it's Iranian oil minister Sheik Ahmed Zaki al-Yemani? "