When a paid byline is worth the investment
When used wisely, it can be a strong part of your thought leadership strategy.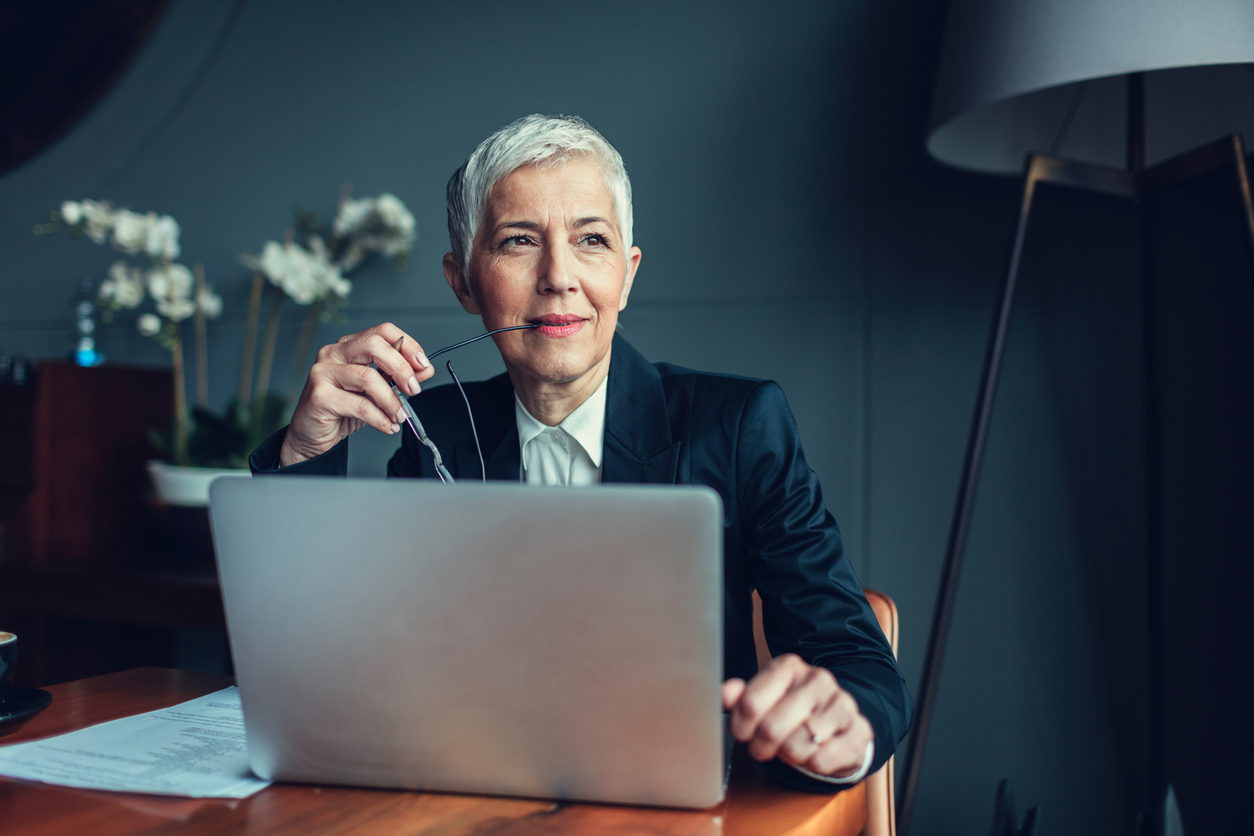 I challenge you to name an executive who doesn't want to be considered a thought leader. If you can't come up with one, it's not surprising. Thought leadership has the potential to elevate an executive's profile, drive brand awareness, and lead to tangible business results. What business leader wouldn't want to be one?
Bylined articles have long been one option on the path to thought leadership. An article or thought piece can provide an opportunity for an executive to share their perspective and subject-matter expertise. And while it used to be fairly easy for a savvy PR professional to get a well-written bylined article published, the media landscape has changed dramatically in the last decade. For one thing, more and more executives are clamoring to be thought leaders, and are often incentivized to do so by the companies they work for, so the competition to get published is fierce. For another, publications are hungry for revenue, and as a result, more and more media outlets have adopted a pay-to-play model. The model has its appeal: an executive or company pays a media outlet to ensure their article gets published.
But is it worth the investment? 
Opinions vary. Some marketers are skeptical of paid content. The former CMO of one of the world's top quick-service restaurants said they were "not a fan." They see paid content as advertising and "take it all with a big grain of salt. Readers are suspicious, more so these days, and worry they are being spun or worse, seeing fake news. That's why bylines matter more than ever and I only trust those that are objective, those that do not have an economic interest in the content."
I used to feel that way myself, but given shrinking editorial coverage opportunities, I've come to see that in some cases, executives looking to build a thought leadership platform should consider paying for bylines to be published in a media outlet part of their overall PR plan.
Catch-22
It's a bit of a Catch-22: there are so many executives looking to get their bylines published that you almost need to have a profile first, before you can get an earned byline. You and your company often need to have already-established credentials before publications and readers will want to hear what you have to say. In that respect, paying for content to be published in the right media outlet can be a great way to open the door.
Dos and don'ts
To ensure that a paid byline gets the biggest bang for the buck and leads to earned bylines and business in the future, here are some essential dos and don'ts:
Do:
Create content that delivers a provocative, new point of view that will be valuable to readers. The topic and headline should be so compelling that even those skeptical of paid content will want to click on it.
Write with your target audience in mind. What insights can you provide that no one else can?
Choose your media outlet wisely and ask smart questions:

Is the publication read/followed by the executive's target audience?
Will it enhance the credibility of the leader or company to be published in this outlet?
Do you like the way the publication displays paid content?
Will the outlet promote the article across their owned channels (podcasts, webinars, social media, website)?

Amplify the content. Go beyond posting the article on the company's website and social media channels. There's so much more that can be done:
Highlight the content with employees.
Share the article with clients, prospects, analysts, investors and any other key audiences.
Weave it into pitch decks.
Include it in newsletters.
Don't:
Don't write a sales pitch. Just because you've paid for the content to be published, doesn't mean you don't need to consider your audience and what they need (versus what you feel like writing about). Content that is purely promotional doesn't provide any value to the reader and is an immediate turn-off. The goal of thought leadership isn't to sell – it's to get people to see you as a trusted resource for valuable insights and opinions.
Don't jump on the bandwagon. Avoid writing about the latest hot topic. It might be tempting, but the fact that it's a hot topic means the market is likely already saturated with articles. Case in point: A google search for "metaverse articles" resulted in about 33,900,000 results. Instead, think about an undiscovered opportunity that no one is talking about–but they should be.
Don't overcommit. Some outlets require their contributors to produce content regularly, which can be an unrealistic expectation and a burden for a busy executive. Make sure to vet the agreement with the publisher in advance, so you know what's required.
Following these dos and don'ts will make a paid byline worth the investment and will set an executive on the path to thought leadership.
Barbara Nonas is a strategic communications consultant and C-suite advisor with over 20 years of experience in all facets of PR and communications. She was previously head of corporate communications at Digitas.
COMMENT
2 Responses to "When a paid byline is worth the investment"
Sage advice Barb. Thanks for sharing the right way to embrace thought leadership and guide our c-suite colleagues.

Ronald N Levy

says:

What will you do if it comes out that the bylined article was written not by your guy but by someone else?

It could be that the real author will eventually disclose it perhaps to attract other work or on a resume. Or someone working for you who feels screwed at not being promoted. Or a former spouse or intimate friend of the writer, your exec or someone in your office.

Is there no chance whatever or is it a chance you're willing to take because the reward is so great? Will those who know the truth be able to blackmail the boss or you?

Much worse than the risk of being found out or blackmailed is that it's not honest! Do you want to do something dishonest? Or go through life accused as a discharged liar if the boss says you told him you wrote it just as you worked on his speeches?

Speechwriting is different because the president of our country and our great universities and nearly all major companies are nearly all known to use speechwriters.

Since the writer of this report, brainy Barbara Nonas is correct that nearly all leaders feel capable of thought leadership and original thinking, and many really are, why not use your own leader's thinking for an article just as you do for a speech? Can you get your leader to do a draft and then fix it?

There's a double case to be made for honesty: (1) it's moral, and there is a good strong case to be made for morality, and (2) it's safer because dishonesty can mean your ass.