Papa John's new chief claims 'most loved pizza,' SC Johnson protects its tagline, and Lowe's exec apologizes for racist remarks
Also: Yelp offers personalized results, Ogilvy and Medela's award-winning influencer campaign, a 'crappy' social media post, and a gender gap on Facebook.
Good morning, PR pros:
Beleaguered Papa John's has a new company face: former Arby's president Rob Lynch.
We're excited to announce Rob Lynch has joined Papa John's as President and CEO. Rob has an impressive track record of growing purpose-driven brands like ours and we know he will be a valuable addition to the Papa John's family. Read more here https://t.co/ng102JvlFz.

— Papa John's Pizza (@PapaJohns) August 27, 2019
Lynch will take over repairing the pizza chain's reputation and brand image following racist comments that its former founder, John Schnatter, made during a conference call. Steve Ritchie has been Papa John's interim chief executive.
Lynch seems unafraid of hyperbole.
Lynch is credited with creating the "We Have the Meats" marketing campaign that has helped power a long stretch of sales growth for Inspire Brands-owned Arby's.

"It feels amazing," Lynch told Yahoo Finance when asked about his appointment. "I have been working my whole life to get here."
If you think Lynch's comments were an over-the-top reaction for a role that involves much more relationship and reputation work, check out the doozy in Papa John's press release:
"I am humbled and excited by the opportunity to work with this outstanding team to help make Papa John's the best pizza company in the world," Mr. Lynch commented. "Papa John's has the most loved pizza in the industry, incredibly dedicated team members and franchisees that have proven their resilience and commitment, and a long history of innovation that puts the company at the front of where the foodservice industry is going. I look forward to building on these strengths, working with Papa John's team members, franchisees and business partners. I absolutely believe that Papa John's best days are ahead."
Here are today's top stories:
SC Johnson lashes out at attorney in Johnson & Johnson trial
In a recent trial that ruled J&J violated Oklahoma's public nuisance laws through its marketing tactics, the state's attorney general, Mike Hunter, said the opioid crisis stands in contrast to the company's image of being "a family company"—citing a well-known tagline.
One problem: That tagline belongs to another eponymous Johnson company: SC Johnson.
Actually, a second, bigger problem: Hunter had repeatedly been notified of the distinction.
In response to the current conflation, Fisk Johnson, chief executive of SC Johnson, wrote a scathing letter to Hunter threatening a lawsuit if the tagline mention wasn't retracted and clarification given.
Johnson's letter read, in part:
This is a very difficult letter to write because the opioid crisis is such a terrible tragedy which has devastated many families. I can't possibly imagine what it's like for those families who have lost family members, and it is so important that this crisis be solved. While this issue on which I am writing pales in comparison, under the circumstance, I feel compelled to stand up for the 13,000 hardworking people of SC Johnson.

I have written to you on several occasions, "A Family Company" is the tagline of SC Johnson, not Johnson & Johnson. When you first used our tagline in May, and we reached out to your office, the Counsel for the State offered to make it clear on the record that SC Johnson is not associated with Johnson & Johnson in any manner.

We even contacted your office yesterday, as a further reminder to avoid using our tagline, which would cause people to believe SC Johnson is involved in this suit. Yet it was shocking and quite frankly outrageous, that you still went on national television, again propagating this misinformation. There was simply no reason for that.
Why you should care: Carefully police your brand and its protected trademarks and copyrighted phrases, images and names. Protecting your brand involves keeping abreast of current news and situations that could affect your organization, even if it's not involved.
SC Johnson has nothing to do with the lawsuit, but if you can hear a familiar commercial voice in your head repeating: "SC Johnson: A family company," you understand why the company wants to make sure it's not associated with Johnson & Johnson, nor the $572 million fine the latter was ordered to pay.
Related reading:
MEASURED THOUGHTS
According to a Pew Research Center report, men are twice as likely to appear in a news photo on Facebook than women are.
The disparity highlights the real gender gap in how many organizations present a public face and expand their leadership.
You can't photograph employees who don't exist, but communicators can push for diverse voices—and faces—to get media time and visibility when rolling out campaigns, products and services. If your news is accompanied by a stock photo, consider its gender representation.
Lowe's executive apologizes for racist comment
The home improvement chain's executive vice president of stores, Joe McFarland, promised to "learn and grow" following backlash over a derogatory statement he made in an internal video broadcast on Monday to Lowe's managers.
McFarland, wearing a camouflage vest and seated in front of a sign that said "Lowe's LoweDown," went on to tout the features of this week's spotlight item: "The thing is compact. It fits anywhere."

And a customer profile: "Some of our Hispanic pros with smaller hands, this is perfect for them."
McFarland apologized after employees criticized his comments online, saying they were offensive.

"I am sorry for a careless and ignorant comment I made during an associate broadcast yesterday," he said in a company-issued statement, adding that he took full responsibility and will be "spending time in the coming days and weeks with our associates, customers and business leaders to learn and grow from this moment."
Why it matters: The incident highlights the necessity for diversity within organizations—along with the crucial role of communicators in pushing these initiatives forward. Executives might not understand precisely why a comment is racist or derogatory until it's explained, along with potential reactions and repercussions.
By implementing diversity and inclusion efforts and training, you could head off a crisis such as this. If backlash does occur, make sure the offending party addresses internal and external stakeholders alike, rather than issuing only a public apology. Your workers' sensibilities matter.
The Washington Post reported:
Another employee based in the Northeast who watched the video with the management team called McFarland's videotaped comments "unacceptable and degrading."

"What has my team more upset is, it feels like our leadership has looked the other way," the employee said. "By them not posting the video like they always do, they know it was wrong but haven't addressed it to the employees, so it makes me feel like they are trying to sweep it under the rug."
Related reading:
---
SOCIAL BUZZ
The social media manager at Great Smoky Mountains National Park was recently tasked with informing visitors about what the New York Post called "wayward turds." They are balls of animal poop contain dung beetles, and hikers might see the balls rolling across their paths.
The warning was spread with an informative video and humorous text:
"It's like they always say: "When life gives you crap…

… roll it into a ball, lay an egg inside it, bury it and use it to nourish your offspring!"
It's like they always say: "When life gives you crap……….roll it into a ball, lay an egg inside it, bury it, and use it to nourish your offspring!"At least, that's what dung beetles and tumblebugs do. This tumblebug (Canthon sp.) is one of the many beetles found in the Smokies that relies on animal scat to complete its life cycle. The female tumblebug will lay only one egg inside each ball of dung, allowing the developing larvae to have all the resources they need without having to compete with their siblings. The male will help bury the balls of dung in the ground for safe keeping. Dung beetles and tumblebugs do us a great service by keeping the trails clean and aiding in decomposition!Video by: Nelson Goodman; Video description: A dung beetle rolls a ball of dung across a trail.

Posted by Great Smoky Mountains National Park on Friday, August 23, 2019
The move is not to be pooh-poohed: The video has racked up roughly 37,000 views in less than a week, proving that mixing jokes with educational material about even the crappiest aspects of your organization become a social media win.
---
PR DAILY AWARDS
How can influencers help create a community of support online? The answer lies in this award-winning campaign from Ogilvy and Medela, where the team engaged new moms on Instagram to support their breastfeeding journey.
Have a success story to share with the world? Enter one of Ragan and PR Daily's many awards programs to see how you compete against the best communicators around the world.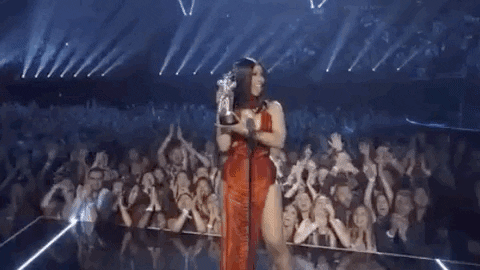 Yelp offers personalized results
 On Tuesday, the app announced that it's giving users options to personalize results based on dietary requirements, food and drink preferences, accessibility needs, interests and other lifestyle options (such as pet-friendly filters).
In a blog post, Yelp's head of consumer product, Akhil Ramesh, wrote:
After indicating your preferences, which takes less than two minutes, the app will update in real-time, surfacing businesses and things to do you're most likely to care about. Your preferences won't be locked in either. If you decide not to keep halal anymore, or if you want to eat more salads next week, all you need to do is update your preferences and you'll see these changes reflected in your app.

After your preferences are updated, we'll do the heavy lifting — you'll immediately see a new personalized homescreen and search experience. You'll also see featured shortcuts that surface helpful filters and personalized highlights that tell you why a business is the right fit for you. A uniquely designed Yelp heart symbol will represent how the experience has changed, serving as a thread that brings the whole experience together in a transparent way.
… The function marks the first time that Yelp has offered personalization options, as the company has been expanding its focus beyond food.

… "This is not just about an algorithm trying to listen to what you did and make biased decisions about who you are," Akhil Ramesh, Yelp's head of consumer product told The Verge. "What we built through personalization is an experience that gives the control to the user."
Why it matters: Personalization is the key to successful content that not only reaches your audience, but also entices them to read, watch and interact. With so much information and messages cluttering their feeds, consumers are gravitating toward tools and resources that can curate content and results just for them. You don't have to work for a business directory such as Yelp to make this the goal of your organization's blog, newsroom or digital content efforts.
Related reading
---
WHAT YOU SAID
We asked you to share your favorite tool for finding more media coverage, and the results are in. Leading the pack is the handy media list.
PR pros, media relations experts and publicists: Which of these pitching resources could you not do without?

Share why (and additional thoughts) below, and we'll share it in tomorrow's #MorningScoop.

— PR Daily (@PRDaily) August 27, 2019
Email and follow-up tools came in second, and the online newsroom and newswire service tied for third. Surprised by what your colleagues have to say? Share your thoughts in the comments or online with the hashtag #MorningScoop.
---
SOUNDING BOARD
Now is the time for setting your 2020 budget for many communicators—and we want to know what you expect your biggest expense will be in 2020.
It's budget time for many communicators. What are you planing to spend more on in 2020?

— PR Daily (@PRDaily) August 28, 2019
Did we leave something off the list? Share your thoughts on Twitter with us @PRDaily and under #MorningScoop.
---
(Image via)
PR Daily News Feed
Sign up to receive the latest articles from PR Daily directly in your inbox.
COMMENT