PR Daily's Top Agencies Awards Spotlight: Dittoe Public Relations shines with LGBT campaign  
Dittoe shone in 2021 with campaigns like Not Another Second, a LGBT effort with more than 160 media placements. The boutique agency grew annual revenue by 19% in 2021, adding 28 new clients despite the hardships of the pandemic, earning a nod as a Boutique Agency of the Year in PR Daily's Top Agencies Awards.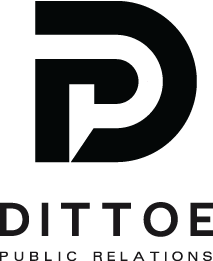 With a "laser-focus" on its areas of expertise, Dittoe aimed to carve out a strong place among boutique agencies this year. Throughout 2021, annual revenue increased by 19% over the last year. Dittoe added 28 new clients to its roster, in addition to expanding scopes and monthly retainer fees with seven existing clients. To date, the agency has 40 clients on its roster. It makes 95% or higher client retention a significant goal, backed up by quarterly bonuses for staff, and has achieved such each quarter.
In addition, Dittoe increased its average monthly retainer fee by 15% in the last year and more than doubled the size of the dedicated social media team since October 2020. Today, Dittoe PR employs 33 people, a 20% increase in hands organized during the pandemic and remote work.
For an example of the creativity and effectiveness of its execution, look at Not Another Second, the first in a national series of cultural awareness campaigns. In addition to celebrating and educating LGBT youth, it acknowledged the sacrifices and hardships of 12 LGBT+ seniors who spent years of their lives in the closet. The campaign generated more than 160 media placements, 2.9 billion media impressions and $26.9 million in ad equivalency. The New York Times, The New Yorker, NBC News, The Guardian, Travel + Leisure and many more covered the initiative.
Another project, the Atlas Van Lines Migration Patterns Study, used information about how and where people move to add context to media stories about how people were changing their lives in big ways during the pandemic. It brought in 208 earned media hits, $8.3 million in advertising equivalency and 880M media impressions. Media hits to date for this year's study represent a 201% increase over last year, and noteworthy national media hits included Wall Street Journal, CNN, Forbes, Cheddar and more. Another project for the NCAA Final Four garnered 24,089 new social media followers, 42,517,396M impressions, 2,661,956M engagements and 85,555 link clicks/profile actions across these channels through organic efforts alone.
Congratulations to Vice President Ashley McMuray and the team at Dittoe Public Relations.
COMMENT