Ragan Awards highlight: Hager Sharp makes intranet an essential destination for employees
Hager Sharp needed an intranet to connect their workers as the pandemic continued to disrupt and business continued to grow. Their platform adds unmistakable value to employees' day, earning honors in PR Daily's Social Media and Digital Awards.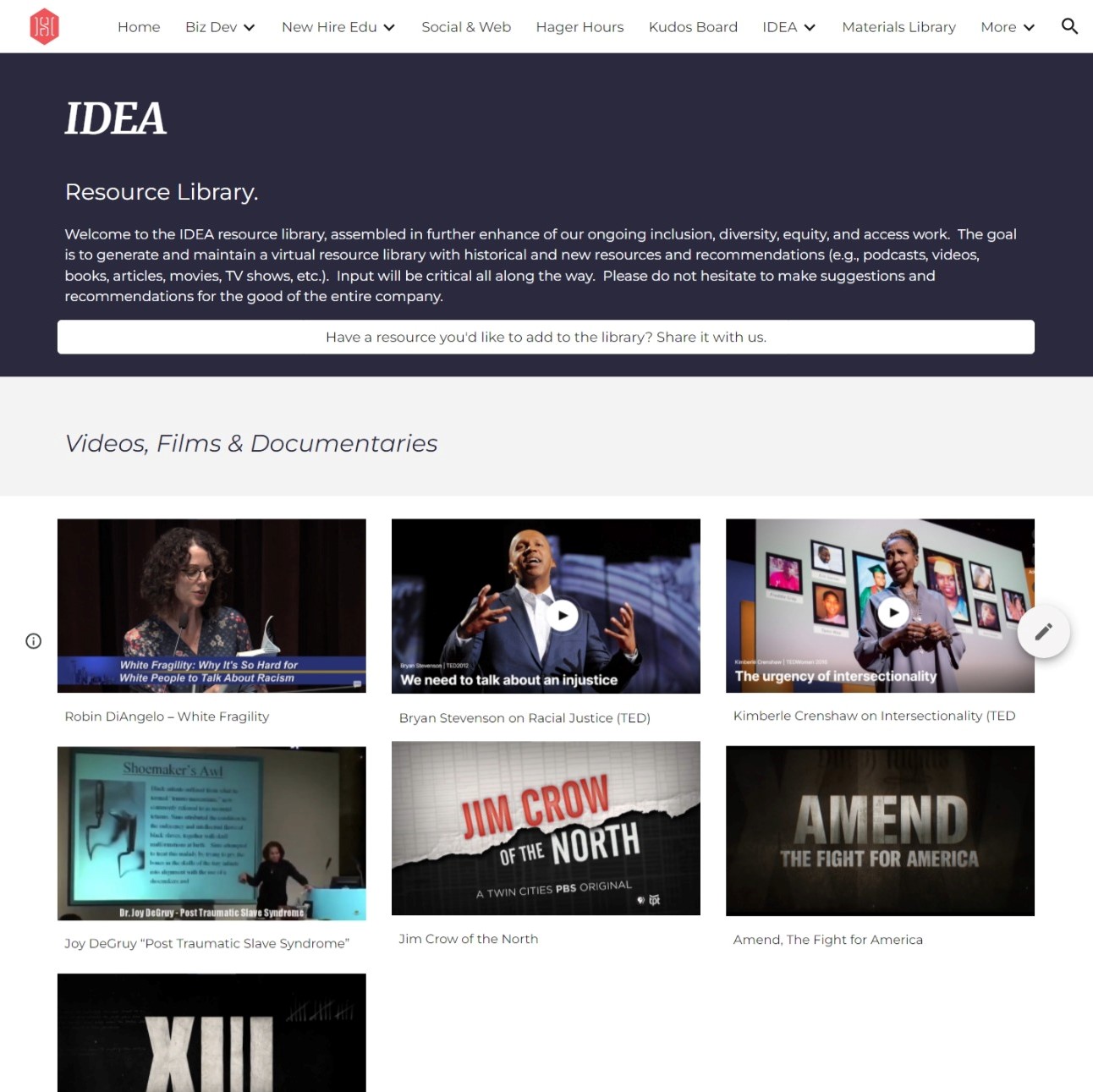 Hager Sharp had clear goals in mind when they began to construct their first intranet. It needed to be a place where knowledge could be easily accessed and shared, and where culture could grow. But the firm wanted their intranet to become an integral part of their employees' workflow by streamlining tasks and offering actionable insights.
The Hager Sharp Portal contains the things you'd expect from an intranet: There are embedded social media feeds, the weekly newsletter and handy links. But the intranet also became a powerhouse for business development. A table shows visitors recent business wins and proposals, but then goes one step further. The site contains a series of questionnaires that form a KPI dashboard that simplifies a tedious data entry process, shares the information with relevant parties and takes just five minutes to complete.
The site's value is demonstrated to new hires on their first day, as it also serves as the hub of the company's virtual onboarding process, where forms can be submitted, and vital knowledge accessed. Users can also browse the Diversity & Inclusion Resource Center or send virtual kudos to coworkers.
The portal's launch was celebrated with raffles for employees who visited the intranet, and employees were encouraged to return by making the site the exclusive home of the company's weekly newsletter. This has resulted in 100% of current employees completing "meaningful actions" through the portal, 165 business development forms submitted and successful onboarding of 14 new hires.
Congratulations to the Hager Sharp team on their thoughtful and useful intranet.
COMMENT