Ragan celebrates 2023 Top Women in Communications Awards honorees in New York City
Honorees were spotlighted at a special awards luncheon.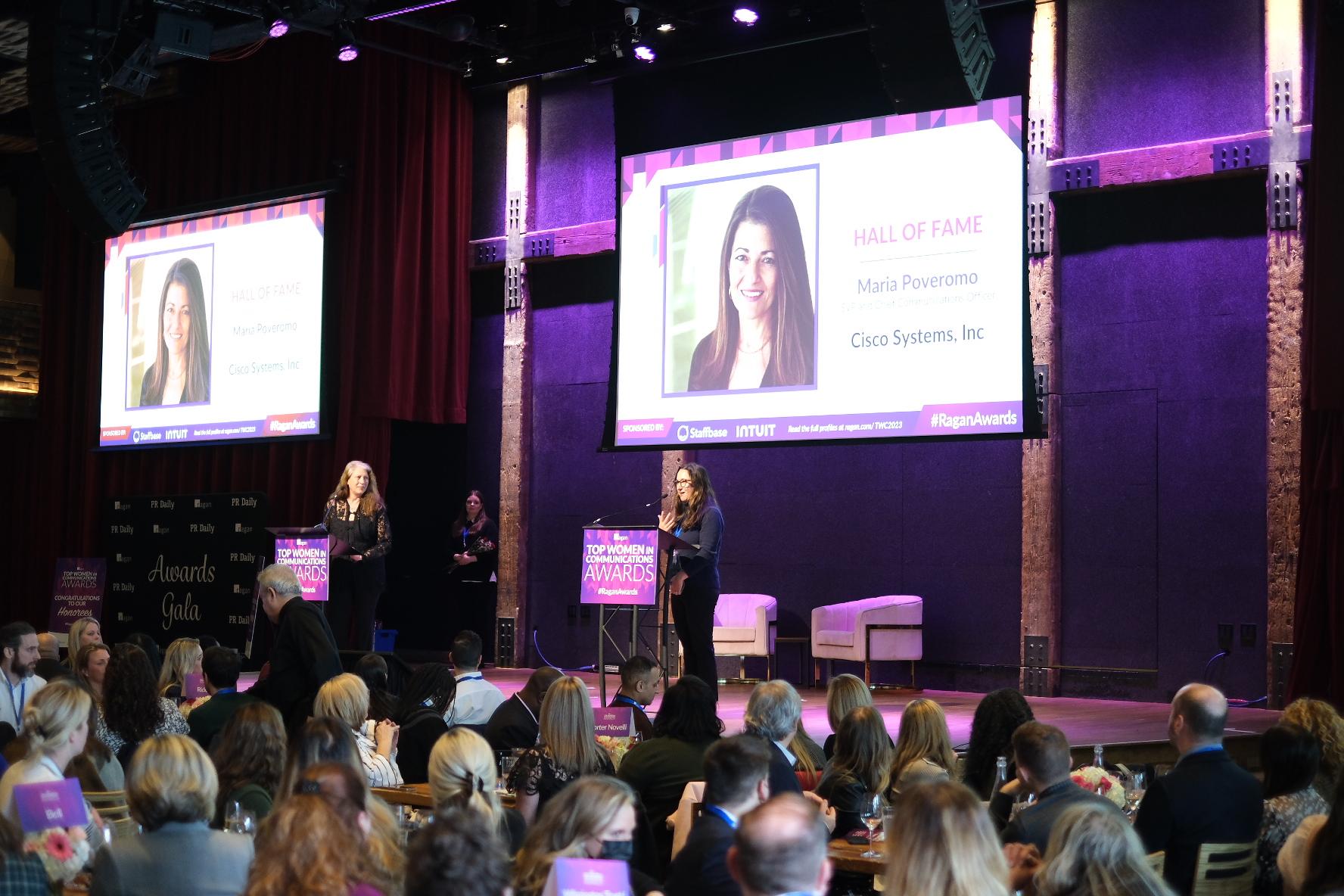 The 2023 Top Women in Communications Awards highlighted a prestigious group of female leaders who consistently influence and inspire all they work with.  Honorees were selected in several categories, including bridge builders, community givers, crisis navigators, data divas, DE&I champions, dynamic do-ers, mentors, trailblazers, leaders, visionaries and rising stars.
Ragan Communications hosted an awards luncheon on Feb. 28 at City Winery in New York, where attendees were excited to celebrate fellow female PR leaders at various stages in their career journeys.
"This year's class of top women reflects the dynamism and determination inherent in the role of the communicator today as they navigate choppy waters while increasingly charting the course for their organization," says Diane Schwartz, CEO of Ragan. "While communicators are often behind the scenes, we're delighted at Ragan to be able to put them front and center with this premier awards recognition."
The luncheon also spotlighted inductees to Ragan's Women in Communications Hall of Fame 2023. As they came up to the stage, the Hall of Famers were thrilled to be in the company of so many powerful female leaders.
When asked what advice they would tell their former self, Andrea Coville, CEO at Brodeur Partners, shared her philosophy.  "I'd tell my former self that it's not all about you," she said. "It's about the people who surround you in life and work. That's the secret to happiness."
"Always be naturally curious," added Yanique Griffin-Woodall, vice president of communications, customer experience and retail at CVS Health.  "If we're inquisitive about our business, we can sharpen our communications tools. And importantly, allow yourself space and grace and have empathy for others."
"I am so honored to hear all these stories from everyone being honored today," said inductee Leigh Woisard, former senior vice president of corporate public affairs at Cox Communications. "They're so uplifting."
For more information on our honorees, check out their profiles here.
COMMENT
One Response to "Ragan celebrates 2023 Top Women in Communications Awards honorees in New York City"
Ronald N Levy

says:

These are the champions.

Many will try to emulate them, employers and clients will try to hire them, and most important many will train and work to BE among them.

The important achievements of these winners is readily visible and no less important are the achievements that these winners motivate from others. Champions!