Ralph Lauren in cultural appropriation flap, New Jersey's schmear campaign on Twitter, and Powerade's new look
Also: NBCUniversal tweets gibberish, Ben & Jerry's new flavor taps an old meme, PR pros' collaboration preferences, and more.
Good morning, PR pros:
 NBCUniversal recently launched a Twitter account for its streaming video service, Peacock—and on Thursday it called attention to an important announcement with a nonsensical tweet:
f0h ndjfas dOnsjfeeiKwE hbEnr dLLfsnf g

— Peacock (@peacockTV) January 16, 2020
The service's social media team quickly clarified that the gibberish was pecked out all in good fun, before releasing a slew of tweets, GIFs and images promoting its upcoming TV show and movie lineup.
Sorry, still learning to type. What we meant to say was… we're freeeeeeeee! Free as a Bird! #PeacockTV pic.twitter.com/gzc8z87PHG

— Peacock (@peacockTV) January 16, 2020
The stunt can remind you not to take yourself too seriously online, especially if you want social media users to notice.
Here are today's top stories:
Ralph Lauren apologizes after accusations of cultural appropriation
Following backlash, the fashion brand apologized for using fraternity Phi Beta Sigma's symbols on a pair of chinos selling for nearly $335 on its French website.
Ralph Lauren Appropriates Phi Beta Sigma Fraternity's Letters To Sell $335 Pants https://t.co/rsoYL3vNgZ pic.twitter.com/ialYvQQpYn

— Black News Zone (@blacknewszone) January 14, 2020
The fraternity, which was founded at Howard University by three African American students, published a Change.org petition calling on Ralph Lauren to "do the right thing and recall, destroy and publicly apologize for trying to capitalize off of black culture."
Ralph Lauren removed the pants from its website and said it's looking at company processes to make sure a similar mistake doesn't happen again.
A spokeswoman for the fashion brand told NBC News in a statement Monday that the use of the symbols on the chinos was "an oversight" for which the company deeply apologized and that it had taken immediate action to stop selling them.

… "As an American brand with more than 50 years of heritage, Ralph Lauren is inspired by many facets of American culture," the spokeswoman said. "As part of this, we are firmly committed to respectful and appropriate use of all cultural icons and insignias."
Why you should care: The fashion industry has had its share of racially charged crises, but Ralph Lauren's misstep underscores the importance of due diligence when it comes to using symbols and other images that your organization doesn't own. Along with potentially being accused of cultural appropriation, you might also find yourself in legal hot water for using a copyrighted graphic.
---
MEASURED THOUGHTS
The Wall Street Journal recently ranked the best and worst airlines for 2019, naming Delta Airlines No. 1 and placing American Airlines at the bottom. The rankings were based on the number of on-time arrivals, canceled flights, delays, baggage complaints, involuntary passenger bumping and overall complaints that each airline racked up.
Despite the weather and congestion, Delta improved its on-time arrival rate to 83.4%, up from 82.9% in 2018, according to masFlight, the flight-data analytics unit of Global Eagle, which supplies services to airlines, cruise ships and others. Delta finished significantly ahead of Alaska, which placed second in the on-time category, and a full 10 percentage points ahead of last-place Frontier in the on-time category.
Delta, Alaska and Southwest Airlines have retained their places in the rankings for the past few years as well.
Image via The Wall Street Journal.
Who needs a ride this winter? We have warm blankets and hot coffee. pic.twitter.com/0RNpKR4tjl

— Delta (@Delta) January 13, 2020
New Jersey causes uproar on #NationalBagelDay
Usually, national "holidays" serve as fodder for social media marketing—or annoying Twitter trends, if you're sick of brand managers hopping on the bandwagon with tweets such as these:
It's #NationalBagelDay! Let us "Bake Your Day," with a FREE bagel & shmear w/ purchase (today only). pic.twitter.com/zqo1O4REv0

— Einstein Bros. (@EinsteinBros) January 15, 2020
Start your day with Hershel's for #NationalBagelDay!

Are you topping it with lox and cream cheese or pastrami egg and cheese? pic.twitter.com/34Zhelz1iV

— Hershel's East Side (@HershelsDeli) January 15, 2020
However, New Jersey's social media manager upped the ante for #NationalBagelDay by tweeting a hot take:
___________
/🥯 🥯 /
/🥯 🥯 🥯/
/ 🥯 🥯 🥯/__
🥯 🥯 🥯|
🥯🥯 🥯|
/ 🥯🥯 🥯|
/ 🥯 🥯 🥯/
/ 🥯 🥯 🥯/
🥯 🥯 🥯/
🥯 🥯 /
/🥯 /
/_/

bagel capital of the world #NationalBagelDay

— New Jersey 😎 (@NJGov) January 15, 2020
The controversial declaration was followed by equally sassy retorts, as Twitter users argued (and headlines racked up):
don't compare when u can't compete https://t.co/gubepZai1Q

— New Jersey 😎 (@NJGov) January 15, 2020
hi mom https://t.co/ZSPnJaWfyT

— New Jersey 😎 (@NJGov) January 15, 2020
we say JERSEY BAGELS all day https://t.co/jemfaVJzV9

— New Jersey 😎 (@NJGov) January 15, 2020
stick to donuts https://t.co/hLoKHuHbhc

— New Jersey 😎 (@NJGov) January 15, 2020
haters shook https://t.co/L98PXeshcY

— New Jersey 😎 (@NJGov) January 16, 2020
they hate to see us winning https://t.co/tCgMx3ntWD

— New Jersey 😎 (@NJGov) January 17, 2020
new yorkers all in my dms like pic.twitter.com/o868f7wiXw

— New Jersey 😎 (@NJGov) January 17, 2020
Why it matters: Every social media manager seeks their time in the limelight, but even humorous digital content can get lost in a sea of callouts to social media users within an online trend. By causing a lighthearted controversy, New Jersey egged social media users on and appealed to local reporters who couldn't help but report—and immediately denounce—the declaration. Though it's a best PR practice to avoid causing an uproar, you might want to reconsider, if you have a similarly fun argument and are prepared to reply with humor to those who disagree.
---
TACTICALLY SPEAKING
Ben & Jerry's has found an unconventional partner for its latest ice cream flavor: streaming giant Netflix.
The company has created a flavor based on the pop culture phrase "Netflix and chill"—code language for having romantic alone time with a partner. The new offering, called "Netflix and Chilll'd," will feature peanut butter ice cream mixed with pretzel pieces and brownie bites.
The phrase "Netflix and chill" is nowhere near its heyday of a few years ago, but Ben and Jerry's and Netflix are betting that the joke has legs.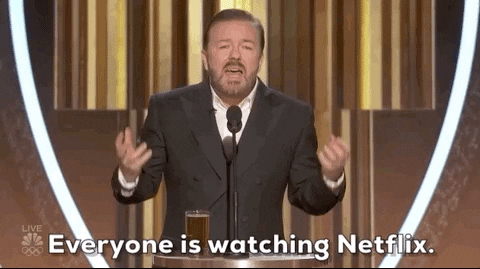 What do you think? Is this bit of pop culture trendspotting too late to take off?
After more than a decade, Powerade gets a new look
Coca-Cola has redesigned the formulas and packaging for its sports-drink brand, launching Powerade Ultra and Powerade Power Water. It's the first time in 13 years that the beverage giant has changed this product line's image.
Coming soon, new POWERADE ULTRA. More ION4 electrolytes. More creatine. More BCAA's. #MorePowerforMe
* compared to POWERADE ZERO pic.twitter.com/ZNx5Dsv7XT

— POWERADE (@POWERADE) January 16, 2020
Coming soon, new POWERADE POWER WATER. Zero sugar. More electrolytes. More vitamin B. #MorePowerforMe
* compared to water pic.twitter.com/bBMxDtRVwK

— POWERADE (@POWERADE) January 16, 2020
Gatorade, Powerade's main competitor, launched a zero-sugar version of its product in 2018 to keep the brand fresh. But Powerade, which introduced its own zero-sugar product in 2007, hasn't upgraded the brand since then, letting competitors gain some ground.

In 2020, with new insights into how people work out, Coca-Cola is "recommitting" to Powerade, Shane Grant, who leads the water, sports, tea and coffee businesses for Coca-Cola North America said. "We're really bullish on the brand."
Why it's important: Though you don't want to end up like New Coke, sometimes a rebranding is required to keep up with consumers' changing behaviors and growing competition. By overhauling Powerade's look and contents, Coke can appeal to more consumers and maintain relevance. When considering a rebrand—or simply new packaging—listen to what your consumers want, and let those cues lead your decisions and creative efforts.
---
WHAT YOU SAID
We asked your preferred method of collaboration with co-workers and outside partners. More than half of you (52%) said in-person or over-the-phone meetings are best, but nearly 21% prefer email. Almost 18% like to work together through messaging platforms, such as Slack and Yammer.
What's your preferred way to collaborate and connect with co-workers (along with outside partners) for ongoing projects?

— PR Daily (@PRDaily) January 16, 2020
CBRE Group communication specialist Liz Kamper said the right solution often involves using several communications channels:
For solving problems & dialogue, I prefer meetings (Face to face, calls or video). For tracking tasks/progress, I prefer a project management software, if that isn't available then a collaborative platform (Google Drive/Sheets). Otherwise I'll use email to keep a record

— Liz Kamper (@LizKamperPR) January 16, 2020
The PR Loop said there's no substitute for in-person collaboration:
Technology like FaceTime, Zoom and Skype allow people to connect and collaborate face-to-face, but meeting with others in-person to solve ideas and brainstorm is something that can't be replaced.

— The PR Loop (@ThePRLoop) January 16, 2020
What do you think, PR pros? Weigh in under the hashtag #MorningScoop.
---
SOUNDING BOARD
How important will using humor be for your campaigns this year?
How important is using humor for your campaigns this year? Share your thoughts with our hashtag #MorningScoop.

— PR Daily (@PRDaily) January 17, 2020
Share your thoughts about how humor should factor into PR campaigns and messages with our hashtag #MorningScoop.
PR Daily News Feed
Sign up to receive the latest articles from PR Daily directly in your inbox.
COMMENT
One Response to "Ralph Lauren in cultural appropriation flap, New Jersey's schmear campaign on Twitter, and Powerade's new look"
Ralph Lauren simply amazes me. The mishap with Phi Beta Sigma proves the lack of diversity in all levels of their organization – concept, design, manufacturing, online publication or retailing, to say the least. Any African American who attended college in the United States would recognize these letters and their significance to the African American community. More importantly, African Americans have long been very loyal to the Ralph Lauren brand, which illustrates that the apparel company is not in touch with their entire customer base.