Study: Consumers see PR and marketing as interchangeable
A global study finds blurred lines in public perception of brand messaging, revealing increased need for authenticity and investment in earned media coverage.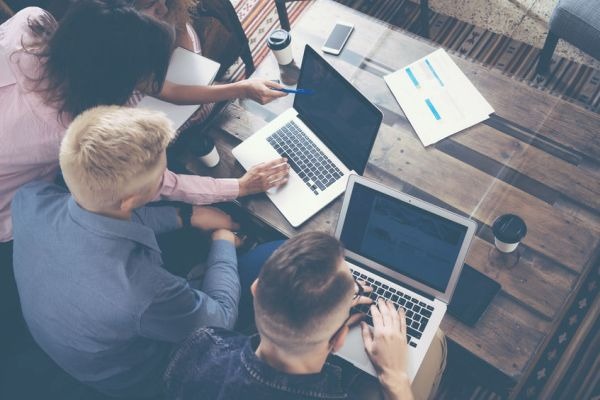 Is the merging of marketing and PR functions diluting PR's credibility?
For decades, there has been a basic assumption about the need for separation between earned media and marketing duties. PR pros focused on reputation management, media relations and brand awareness. Marketers helped sell your product and generally played by different rules.
However, in today's communications landscape, many functions of the PR pro are merging with those of marketing departments. Many PR pros now herald the PESO model as the winning solution, employing connected marketing and PR efforts.  
Yet is this blurring of lines diluting the power of public relations to establish authenticity and credibility?
A new study from Kantar reveals that consumers are becoming less able to distinguish between advertising messages and other brand communication. Nearly three-fifths (58%) of respondents say they believe any brand message appearing in print (news and feature articles) to be advertising. Consumers report the ability to see past attempts to disguise your message—so trying to be clever could backfire for your organization.
Is this a problem for PR pros? Advertising doesn't carry the same weight with readers that other messaging can, especially when ranked for brand trust and authenticity.
Digital advertising in particular has taken a hit in recent years.
Online advertising is regarded as a disruptive experience by 83 percent of the 2,500 people polled by Rakuten Marketing. Brits and Australians are more scathing toward ads than Americans or other Europeans, associating them with other negative online experiences like fake news, compared to 54 percent of people in France and Germany and 58 percent in the U.S, according to the same report. A total 80 percent of all respondents said online advertising hasn't gotten any better with time, on any device or platform.
However, the report suggests you shouldn't abandon your online brand efforts. Consumers report being highly influenced by what they read about your company online.
Some 50% of consumers say they will trust what they read about an organization online, and 44% say their opinions about a brand are helped by what they read online.
One key for marketers is to carefully protect their brand reputation. This requires investment in a social listening strategy, careful social media and online publishing planning and, above all, a clear crisis communications plan.
However, once a crisis has struck, it might be time to find more communication channels than just your online network.
The study reports:
News, feature articles and interviews are seen as the most effective ways of combating negativity. This is particularly so if the news or interviews are on TV or video. Some 47% of respondents believe this is the best way to reach them – the highest single media channel score. Even among those who use connected devices heavily, 52% think video news and interviews are effective.
However, you shouldn't ignore online platforms, because many consumers will look first at online resources when looking for information about an organization.
Respondents rank internet sites as the No. 1 location to find relevant information about a company, followed by friends and family, and then review sites. The study reports that company websites can be important sources of information, but consumers are unlikely to see them as objective resources.
The study offers:
Company websites are naturally seen as an off-shoot of the organisation owning them. They play a valuable role as a repository of further facts and details. But consumers won't see them as an objective source of information. Paid and earned media forms can drive consumers seeking more information to brand websites – but consumers are less likely to find their own way there in searching for information.
When looking to build trust, try to recruit customers with a positive experience with your organization who can provide recommendations to friends and family. Respondents say they're most like to trust messages from friend and family circles, followed by review sites and other internet sources. Branded company websites come in last.
However, the report argues that these findings call for more coordination, not less, between marketing and PR campaigns.
It writes:
If consumers believe everything is advertising, each communication discipline needs to view its role through a consumer lens. The goal should be to work together to realise a greater degree of togetherness across channels. Such an approach will ultimately mean greater impact and less waste. Post-campaign evaluation to understand the business outcome of a unified campaign can be understood through a similarly integrated approach, involving consumer research, media intelligence and ad hoc research techniques.
(Image via)
COMMENT
Tags: marketing study, PR study, study