CBS News exec Shawna Thomas' 3 tips for building better relationships with journalists
Thomas suggests positioning you organization as just one character in a bigger story.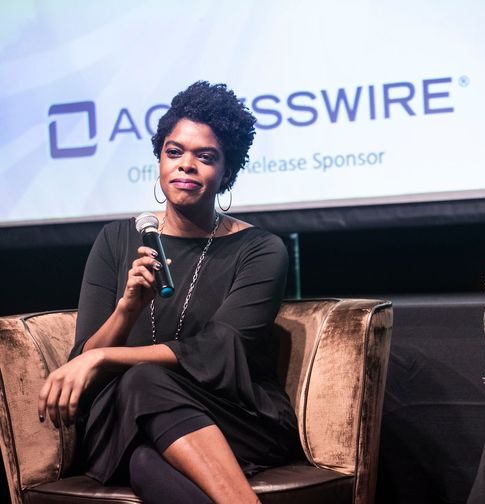 When Shawna Thomas, executive producer of CBS Mornings, addressed the honorees for Ragan and PR Daily's Top Women in Communications Awards last Thursday, June 16, in New York City, she took pains to point out the similarities between the role of communicators and journalists.
"My job is all about storytelling," Thomas said. "Your job is all about storytelling."
And while she pragmatically pointed out that these two groups might not ever be fast friends, there is still a mutual respect between the professions that can help produce great stories.
In a keynote conversation with Ragan Communications CEO Diane Schwartz, Thomas offered suggestions for PR pros looking to get their clients featured in the news.
The big takeaway? It's not all about you.
Tell a story with characters
As Thomas pointed out, both journalists and PR pros are storytellers at heart. But it's easy to forget that when you're being asked to push a new product hard.
Thomas revealed that one way to get featured in one of the programs she produces is to help them tell a story in which your client is just one character. She gave the example of a new product for breast cancer – but the pitch focuses on the person dealing with that illness rather than purely on the product.
"When people come to me with really good pitches, it's because they thought through how this is going to look on TV news," Thomas explained. "And they've thought through who the characters are, who can talk about this thing, who can talk credibly about it."
Come prepared with names and phone numbers of potential sources, Thomas advised –- and accept the fact that the exact story you want to tell will probably not wind up on TV.
Be a resource
Not every conversation with a journalist is likely to lead to press for your client. But that doesn't mean it won't be critical to building a great relationship that will pay off down the road.
Thomas suggested making yourself and the subject matter experts in your organization available for background conversations that can help boost a journalist's understanding of a topic.
"Those conversations are really furthering the relationships between two people," she said. "Because you know I am actually interested in the thing and I'm not just trying to get a terrible soundbite from your boss. And I know you understand that our job requires information, factual information."
Building that relationship can make sure that when they do need an on-the-record comment or soundbite, your name comes to the top of her mind.
Great CEO guests can talk to normal people
When asked to name an outstanding executive storyteller, one from whom communicators can learn, Thomas suggested Jamie Dimon, CEO of JPMorgan Chase. Your CEO might not have quite as much name recognition, but there are still things any executive can learn from the financial powerhouse to be more appealing to bookers.
"He's really good at talking to normal people," Thomas explained. "And you don't find that very often with someone who's at [his] level."
But even more than that, Dimon can talk about broader trends that extend beyond the range and scope of his organization.
"Okay, there's this economic crisis that we are on the verge of right now, concluded Thomas. "What does that mean, not just for your company, but for your clients and for your client's clients, as well as for the average banker? He can analyze the economic situation in a way that everybody understands."
COMMENT