Sitting down with The Washington Free Beacon
This week's episode of "The Friday Reporter" takes listeners behind the scenes with the conservative D.C. outlet in an interview with its president Aaron Harison.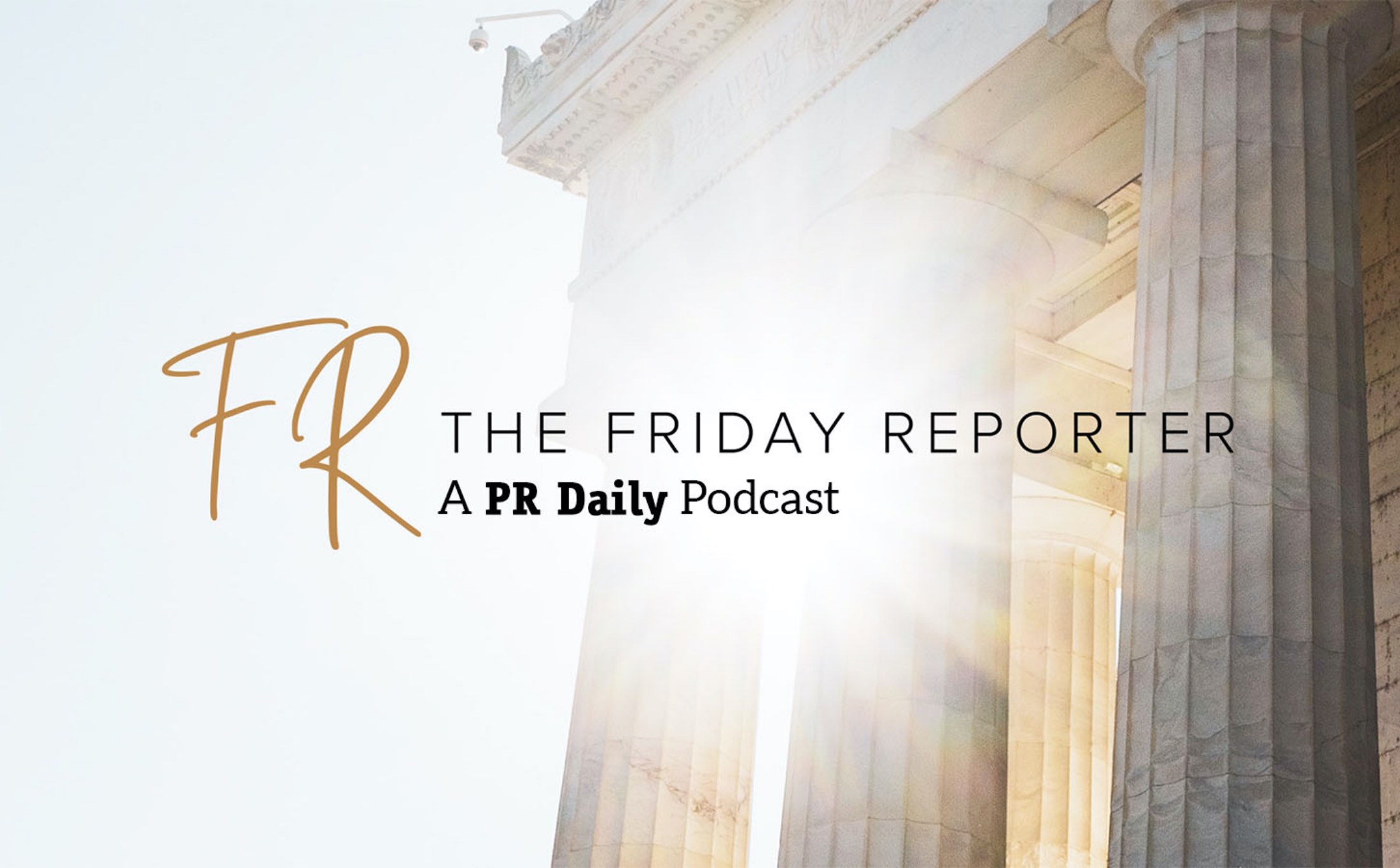 Today's guest is Aaron Harison the president of the Washington Free Beacon — a conservative news outlet based in Washington, D.C.
Lisa visits with Aaron about the impetus for forming the publication, the types of stories their reporters seek out, and how it is he came to make a real name for their news outlet inside of Washington, D.C.
Give it a listen and learn more about their publication.
See more episodes of The Friday Reporter here.
COMMENT
One Response to "Sitting down with The Washington Free Beacon"
Ronald N Levy

says:

The Washington Free Beacon could team up with agency-of-the-year APCO to
score one of the greatest-ever PR triumphs.

APCO is famous and held in awe for two PR achievements and a third triumph may be even bigger IF APCO and the Free Beacon can do what no PR team has ever been able to do so far.

APCO's achievements have been exceptional skill and success in:

.1. ENDING PR crises that could tear a client apart, getting the client's management ousted, jailed or assaulted.

.2. WINNING IN WASHINGTON. Instead of delighting client managements by getting meetings with Washington's most powerful leaders (who are actually easier to see and take pictures with than many clients realize) APCO gets support from these leaders by making a convincing case to the hometown influentials and media who are the source of political power.

THE BIGGEST PR CHALLENGE OF ALL because millions of lives may depend on it may be getting America's Arab allies, especially Saudi Arabia and United Arab Emirates, into NATO so the mutual defense alliance will make these countries safe from soon-to-be-nuclear Iran. That country's powerful clergy hates the Saudis and UAE people on religious grounds.

Classic American PR wisdom would be to do a massive public service project—perhaps a billion dollar program to find a drug that will dissolve cancers or be a vaccine to prevent them—so 100 million Americans become cheering fans hoping for the country's success. ALL of the great PR firms surely recognize this. Saudi Arabian Oil Company has a market value of over a trillion: 1,897 billions! NO PR firm is likely to think that one billion is too high a price for protecting millions of lives by getting into NATO. Especially with crude now above $60.

Our NATO allies have just as much to gain as America does from a huge
health research project. Doctors at Stanford and Memorial Sloan Kettering Cancer Center are already at work with relatively modest budgets. So WHY don't the Arabs—who need protection the most and can afford it the best and already employ many of America's very best PR firms—why are they not doing what's needed to win 100 million American fans and get the protection of being NATO members?

I suspect it's because in each royal family, Saudi Arabia's and UAE's,
there's a bearded king or prince somewhere who figures: I'm royalty,
these people WORK for me, and they are telling ME what to do?"

If APCO can get a country past that kind if thinking, we may see the biggest PR budget and biggest PR achievement ever. Perhaps an agency of the year can do this. Millions of Americans could benefit.