Starbucks chief apologizes via dual channels for racial incident [Updated]
After two black men were arrested for trespassing at a Philadelphia location as they waited for a friend, critics decried a double standard. The CEO vows, 'This is not who we are going to be.'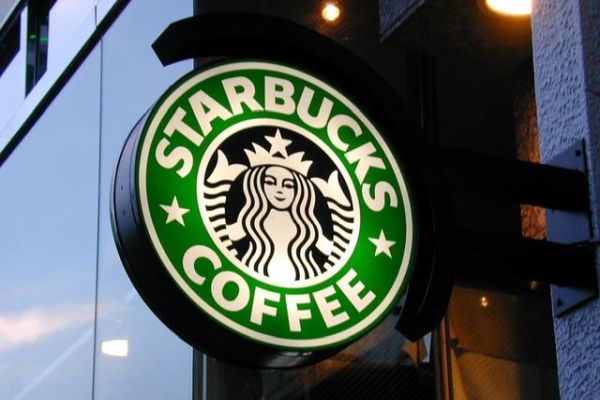 Is it better to stop a PR crisis at its source—or through a companywide policy overhaul?
Starbucks is grappling with that question as it attempts to undo the damage caused by the recent arrests of two black men in Philadelphia.
The April 12 incident was caught on camera and uploaded to social media. The video has been viewed nearly 10 million times:
@Starbucks The police were called because these men hadn't ordered anything. They were waiting for a friend to show up, who did as they were taken out in handcuffs for doing nothing. All the other white ppl are wondering why it's never happened to us when we do the same thing. pic.twitter.com/0U4Pzs55Ci

— Melissa DePino (@missydepino) April 12, 2018
Police said they received a 911 complaint of trespassing and responding officers were told the two men had asked to use the lavatory without making a purchase. Richard Ross, police commissioner, said the men said they were waiting for a friend and refused to leave.

A Starbucks spokesman said the store had a policy of only allowing customers to use the lavatories.
The two men were taken to a police station, where they were fingerprinted and photographed, their attorney Lauren Wimmer told The Washington Post on Saturday. Her clients, who declined to be identified, were released eight hours later because the district attorney found no evidence of a crime, she said, adding the Starbucks manager was white.

The two men were at the coffee shop to meet Andrew Yaffe, who runs a real estate development firm and wanted to meet to discuss business investment opportunities, Wimmer said.

Multiple witnesses recorded the incident on cellphones. In one video, Yaffe arrives to tell police the two men were waiting for him.

"Why would they be asked to leave?" Yaffe says. "Does anybody else think this is ridiculous?" he asks people nearby. "It's absolute discrimination."
As the video and details of the arrest spread, backlash grew online and on site.
Many social media users tweeted under the hashtag #BoycottStarbucks. USA Today reported that on Sunday, people gathered outside the Philadelphia Starbucks location to protest the store management's decision to call the police. The mayor called for an investigation of Starbucks' policies and procedures.
Mayor Jim Kenney said Saturday he was "heartbroken" to see the city in the headlines for an incident that appears at this point "to exemplify what racial discrimination looks like in 2018."
The protests drew multiple apologies from Starbucks and its chief.
On Saturday, Starbucks tweeted the following:
We apologize to the two individuals and our customers for what took place at our Philadelphia store on Thursday. pic.twitter.com/suUsytXHks

— Starbucks Coffee (@Starbucks) April 14, 2018
Social media users were quick to criticize the mea culpa, with many saying that the wording "these matters," "incidents" and "these types of situations" glossed over the racially charged crisis.
Late Saturday night, Starbucks' chief executive officer, Kevin Johnson, issued an apology on the company's newsroom. It read, in part:
I'm writing this evening to convey three things:

First, to once again express our deepest apologies to the two men who were arrested with a goal of doing whatever we can to make things right. Second, to let you know of our plans to investigate the pertinent facts and make any necessary changes to our practices that would help prevent such an occurrence from ever happening again. And third, to reassure you that Starbucks stands firmly against discrimination or racial profiling.
The company's social media team also tweeted an excerpt from the statement, along with a link to the full letter:
We regret that our practices and training led to the reprehensible outcome at our Philadelphia store. We're taking immediate action to learn from this and be better. A statement from ceo Kevin Johnson: https://t.co/kPav8bEeOX

— Starbucks Coffee (@Starbucks) April 15, 2018
Johnson then issued another apology, via a video posted on Starbucks' newsroom:
Johnson said, in part:
I want to begin by offering a personal apology to the two gentlemen who were arrested in our store. What happened and the way that incident escalated, and the outcome, was nothing but reprehensible. And I'm sorry.

I want to apologize to the community in Philadelphia, and to all my Starbucks partners. This is not who we are, and this is not who we are going to be. We are going to learn from this, and we are going to be better for it.
In the video, Johnson took responsibility and tried to shift the blame away from the store manager who called the police:
… These two gentlemen did not deserve what happened, and we are accountable. I am accountable.

Now, going through this, I am going to do everything I can to ensure it is fixed and never happens again. Whether that is changes to the policy and the practice, additional store manager training including training around unconscious bias, and we will address this.

Now, there has been some calls for us to take action on the store manager. I believe that blame has been misplaced. In fact, I think the focus of fixing this, I own it. This is a management issue, and I am accountable to ensure that we address the policy and the practice and the training that led to this outcome.
Racial PR crises and reputation management
Though its first apology was criticized—and the company is continuing to face backlash over not firing the store manager who called the police—some say Johnson's statements are crucial elements to Starbucks' crisis management efforts.
Addressing the issue forthrightly is important in part because Starbucks already has a complicated track record on racial issues. Though the company has often taken very public progressive stances on social issues, then-CEO Howard Schultz triggered a backlash with a 2015 campaign dubbed "Race Together," which aimed to foster conversations about race as national outrage over police shootings of unarmed African-Americans reached a fever pitch.

But that campaign was met with withering scorn by critics who felt it was a superficial gesture, emblematic of tone-deaf posturing by white liberals.
Starbucks is yet another company plunged into a PR crisis because of race.
Last month, Applebee's fired three employees after they were involved in the racial profiling of two African-American women who, while during their dinner at the Independence, Mo., restaurant, were falsely accused of skipping out without paying their bill the day before.

An IHOP in Auburn, Maine apologized after a server asked a group of black teens to pay upfront for their meal last month. The restaurant manager said he did not think the server's action was racially motivated because the restaurant had some problems with teens leaving without paying.

In January, a black man alleged that he had been racially profiled at an Old Navy store in West Des Moines, Iowa, when he was asked to prove he had previously purchased an Old Navy jacket he was wearing.
Besides facing criticism previously for inserting itself into a conversation about race through its #RaceTogether campaign, the effect that Starbucks locations have had on the neighborhoods in which they open have also left the company exposed to backlash.
Fortune reported:
More subtly, Starbucks appears to play a role in gentrifying urban neighborhoods, and possibly displacing communities of color. A 2015 study published by Quartz showed that the arrival of a Starbucks is a very strong predictor, and possibly a cause, of disproportionate rises in the price of surrounding homes. Another study focused specifically on Philadelphia found that gentrification effectively led to the re-segregation of the city.
Though Johnson took responsibility for last week's incident and will be meeting with officials in Philadelphia, his plan for increased training—in lieu of firing the manager involved—might not be enough to quell the firestorm.
What would you suggest Starbucks do next, PR Daily readers?
UPDATE:
Starbucks says manager 'is no longer at that store'
After many called for the manager's dismissal, company officials now say the woman no longer works at the location in question, though further details are murky.
Starbucks confirmed to CBS3 on Monday that the manager is no longer an employee at the Starbucks on 18th and Spruce Streets.

The coffee shop has been met with protests after the video of the men's arrests went viral. The video shows the men being taken away from the Starbucks in handcuffs Thursday after a manager called police because the two had not made a purchase. Instead, the men told the manager they were waiting for a third person to arrive for a business meeting.

This comes after the NAACP called for the manager to be fired.
The news of the employee's dismissal spread quickly on Twitter.
UPDATE: @Starbucks now says the manager who made the police call no longer works at the store, but they did not say whether or not they were fired or if they could be transferred to another location.

— Ernest Owens (@MrErnestOwens) April 16, 2018
It remains unconfirmed whether the employee has been fired outright or just reassigned. Journalists have reported that Starbucks spokespeople have evaded a firm answer to the question.
But notice that this doesn't confirm whether or not he was fired from the company or simply transferred. A @Starbucks spokesperson would not answer that specific question.

— Ernest Owens (@MrErnestOwens) April 16, 2018
(Image via)
COMMENT