FREE WEBINAR RECORDING FROM RAGAN'S WORKPLACE WELLNESS INSIDER
How to Boost Employee Wellness: Move More and Sit Less
In partnership with Ergotron
Human Resources • Workplace Wellness • Employee Wellness
Employee Experience • Employee Engagement • Talent Management • Recruitment • Human Capital Management
Employee wellness is in the spotlight more than ever these days, especially as it relates to attaining and retaining talent. According to a recent Gallup poll, employees want more well-being initiatives. If organizations don't support employee well-being, they may risk losing talent to competitors. 
Yet, with so many available options for investing in employee health and well-being, many programs don't influence the entire 8-hour workday. Movement does!
Watch this FREE webinar where you will gain a broader understanding of why it might be time to make movement a proactive part of an organization's approach to well-being and workspaces, regardless of where a workspace might be located. Research suggests there's a growing association between prolonged inactivity and negative health outcomes. However, many organizations have yet to determine which resources, if any, should go toward supporting workday movement and how movement can increase employee productivity and morale.
 In this FREE webinar, you will learn: 
The impacts of daytime sedentary behavior and health outcomes

Links between movement and well-being

How well-being initiatives can boost morale and retain and attain employees

Highlights from the Stand and Move at Work study

Tips for creating a best practice workspace program that focuses on movement
If you've found yourself curious about implementing well-being initiatives and benefits focused on movement (think walking meetings), this free webinar will bring you the latest data and research to inform your "move"-forward decision.
PRESENTERS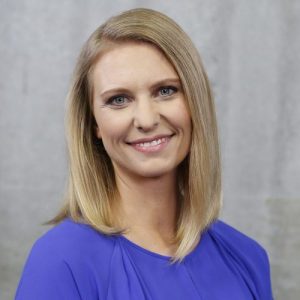 MODERATOR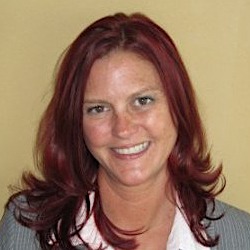 Strategic Program Manager
Ragan Communications
Top reasons to watch this webinar:
It's FREE.

You'll get access for you and your entire team to watch.

You'll have access to the recording for 12 months.
PRESENTERS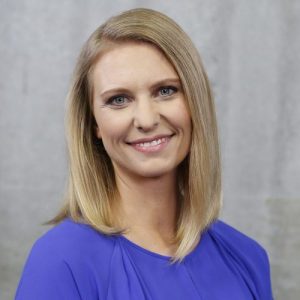 Betsey Banker
Wellness Manager—
Betsey Banker is a wellness educator with vast knowledge of employee health and well-being, especially the promotion of workday physical activity and ergonomics. She has worked with clients in healthcare, education and office sectors to introduce healthy habits and create cultures where people can thrive.
MODERATOR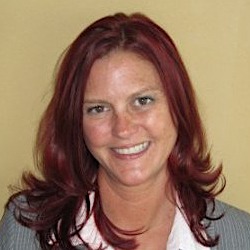 Amanda Jorgensen
Strategic Program Manager—Ragan Communications
As the Strategic Program Manager for Ragan Communications, Jorgensen is responsible for creating content and developing speaker line-ups for webinars, workshops and conferences in the areas of Communications, Crisis Management, Media Relations, Diversity, Equity & Inclusion and Employee Wellness. She has more than 20 years of experience in the conference and events industry, spanning content, program production, operations, sales and marketing through her work with organizations across North America, the Caribbean and Europe. In recent years, she brought her considerable expertise of building and starting new conferences, product lines, opening new regions and offices to senior-level positions with organizations like: M&A Advisor, Public Sector Network, EUCI, Momentum Events, IQPC, The Connex Group, Argyle Executive Forum, ISG, and Marcus Evans. She was also the Co-Founder and Managing Director for MSE Partners where she coined the phrase "Eliminating the Conference Coma," which has now become her event mantra. She is also a member of Ragan Communications' DEI Committee.
About Ergotron, Inc:
| | |
| --- | --- |
| | Ergotron, Inc. is a global company focused on improving how people work, learn, play and care for others. Using human-centered design principles and the technology of movement, Ergotron builds solutions that help people thrive in healthcare, education, contract furniture and general office environments. Its custom solutions group develops innovative products for leading global companies in a variety of industries. Over nearly four decades, the company has earned more than 200 patents and established a growing portfolio of award-winning brands including WorkFit®, CareFit™, LearnFit® and JŪV™. Ergotron is headquartered in St. Paul, Minnesota, with a global sales and marketing presence in North America, Europe and Asia Pacific. All products are designed in the United States and produced in Ergotron's facilities in St. Paul and China. |
WHO SHOULD WATCH?
You should watch this FREE webinar if you spend at least a quarter of your time in any of these areas:
Human Resources • Employee Well-being • Talent Management • Workplace Wellness • Employee Engagement • Employee Experience • Human Capital Management
For questions, please contact customer service at