PR DAILY VIRTUAL WORKSHOP SERIES
SEO Certificate Course for Communicators
Tuesdays, Nov. 8, 15 and 22, 2022 • Virtual
1-3 p.m. ET
Skills to Skyrocket Content Reach and Results
Includes Certificate Upon Completion of Course
Strategy ➡ Skills ➡ Success
Master SEO principles • Harness new SEO tools • Amplify reach •
Improve content • Increase traffic • Boost sales leads
Included in this class:
"Office hours" to consult with your instructor
Handouts and assessments for your comms program
Interactive breakouts and networking with fellow attendees
Interactive Q&As with expert guests leading measurement efforts
STRATEGY: Whether you're an SEO newbie, a veteran content creator or simply want to update your content marketing program, this course will arm you with a customized SEO plan that you can apply to your content — so you amplify reach, results and ROI.
+ SKILLS: You'll also learn and hone essential SEO skills like keyword research, link optimization and even writing with greater Expertise, Authority and Trust (aka, the E-A-T concept outlined in Google's Quality Raters' Guidelines).
= SUCCESS: If you want to get more traffic and rank higher with the latest SEO practices, join this interactive series with SEO expert Rachel Vandernick (The Vander Group) and guests. What you learn over three modules will optimize your copy, content — and career.
THE 7 STEPS YOU'LL MASTER TO SUCCESSFUL SEO:
Step 1: Understanding

SEO concepts

and search algorithm updates
Step 2: Harnessing

keyword research

tools and tactics
Step 3: Applying

user journeys

to page optimization
Step 4: Acquiring backlinks and improving

link building

Step 5: Planning, penning and

posting stellar E-A-T content

(including how to write for search engines and people)
Step 6:

Creating SEO measurement reports

and dashboards
Step 7: Staying current—plus the latest

social search

and ads insights
Classroom Materials (Exclusive for Attendees):
Google's SEO Starter Guide
Mozlow's Hierarchy of SEO Needs
The Ultimate PR Guide to Search Engine Strategy
How to Write Great Content that Ranks for SEO
Six Essential SEO Tools to Use and Peruse
PRESENTERS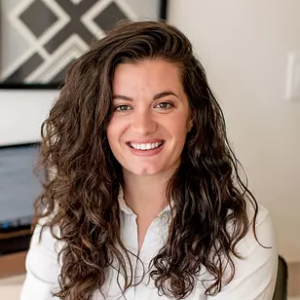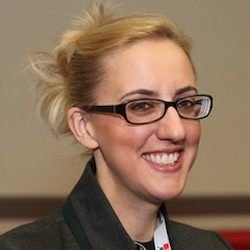 Former SEO Manager
ESPN/The Walt Disney Co.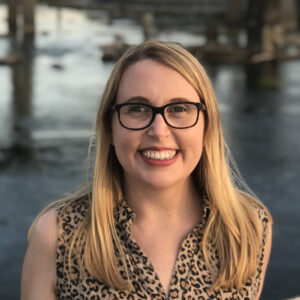 Head of Marketing
Stacker Studio
MODERATOR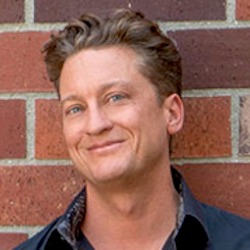 Manager of Strategic Programming
Ragan Training and PR Daily
If you can't attend one or more of the sessions live, you will receive the on-demand versions to complete the course.
Join us for the SEO Certificate Course for Communicators virtual workshop series.
Regular Rates

Registration
$899
Ragan Insider Registration
$799
Nonprofit

/Gov/Edu

Registration
$749
Phone registrations and group pricing: For group orders please contact our customer service team at 800-878-5331 or cservice@ragan.com
Get Recognized!
Join to increase your reach, ranking and ROI with the latest SEO skills. You'll receive assignments, a certificate of completion and an SEO plan you can tailor to your team.
Top 5 reasons to attend this virtual summit:
You'll listen to and interact with the nation's top SEO experts.
You'll receive an SEO Certificate.
You'll get access to all presentations and an on-demand recording of the course.
You're guaranteed extensive, how-to instruction you can use immediately.
You can attend this immersive course in small segments over 3 weeks.
For questions, please contact customer service at
Please visit our FAQ
Cancellation Policy: Fees are non-refundable. Substitutions will be accepted up to 7 days prior to the event for another virtual event of equal value.
AGENDA
Join to beat data overload to successfully track — and improve — your communications results. You'll receive assignments, a certificate of completion and a measurement plan you can tailor to your organization.
Nov. 8, 1-3 p.m. ET
Week 1: Planning & Principles
What You Must Know: Essential SEO Principles and Core Concepts
Stop chasing the latest Google updates. Instead, let search engines chase you! This session sidesteps guesswork and empty theories — and instead jumps right into timeless, core SEO principles to help you rise in the rankings no matter what changes come along. You'll learn:
The value of SEO and why you should rethink your content creation strategy
Core SEO principles: How search engines assess content quality, including an overview of the E-A-T concept, BERT and what qualifies as quality content now
The Buyer's Journey: How SEO and your content fits into the sales funnel
Essential keyword research steps and tools — including how to conduct competitive research for your core terms and content plans, and link building basics
How to map these keywords to your organization's content plan
The latest SEO algorithm updates: what's changed and what's the same
Light Homework:
Create a List of Your Top 5 Realistic Keywords
Go Secret Shopping as If Buying from Your Company
Nov. 15, 1-3 p.m. ET
Week 2: Implementation
Let's EAT: Auditing, Optimizing and Writing Content that Search Engines Love
Now that you have the basics and your keywords down, it's time to roll up our sleeves and turn the spotlight on your content. Together, we'll audit and supercharge your content — and dig into how to craft content that woos search engines and wins over customers alike. You'll learn:
Steps to conduct an SEO content audit: How to zero in on your content's
Strengths, Weaknesses, Opportunities and Threats (SWOT)
Online tools to help gather topics that become valuable content for your audience
How to create clear, compelling user journeys for a streamlined path to conversion
How to craft content that displays expertise, authority and trustworthiness (EAT)
How to write with voice — without feeling like an SEO content mill
Breakout: How to implement your new skills using easily accessible tools
Light Homework:
Outline an Email or Blog Series for a Buyer's Journey
Nov. 22, 1-3 p.m. ET
Week 3: Advanced
Next Steps: Designing Dashboards and Extracting Insights from Data
Agile SEO: Ideas to manage content workflows to continually improve results
Measurement: Essential data and KPIs to help you understand if your SEO is working

How to select and track the best KPIs to prove your content's value
Tips to set up or improve your current Google Analytics dashboard
How to pull reports that spotlight successes and impress execs

Social media + SEO: How to improve search results for your posts on TikTok, Pinterest and other top social media channels
Essential trends reshaping search, including AI and voice search — and how to incorporate them into your SEO program
A note about pay-for-play: How to boost your results and reach with paid search
Bonus: How to bring your content, SEO and IT teams together for better results
Register for this immersive three-part SEO certificate series to dramatically improve your content reach, results and ROI using new and proven optimization principles. You'll pay one registration price for the entire series. If you can't attend one or more of the sessions live, you will receive the on-demand version(s).
CONTACT
REGISTRATION
For questions related to event registrations, please contact:
Shallon Blackburn
Customer Service & Sales Manager
SPONSORSHIP
If you're interested in sponsoring this event, please contact:
Hannah Lavelle & Andrew Newton
PROGRAM
For information on programming and speakers, please contact:
Joyceann Garippa
Director of Content & Programming