Study: Customers want businesses to be transparent on social media
With the rising tide of fake news and misinformation, consumers value honesty and authenticity more than ever. Here's why being forthright in your messaging helps your bottom line.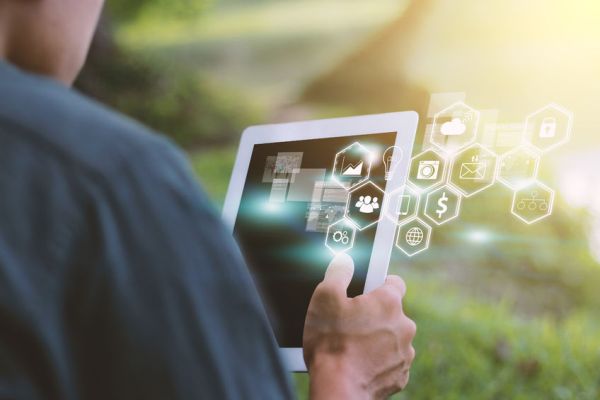 It can be tempting to blur the truth.
In the modern information ecosystem, with clickbait headlines and constant advertising bombardment, PR pros can be lured into bad behavior to get their message in front of consumers.
Despite the conventional wisdom that lying to consumers will catch up to your brand, some PR pros are still willing to dabble in tactics considered off-limits by most communicators. However, there's a real cost to gambling with your brand's credibility.
A new study from Sprout Social reveals that 86 percent of consumers believe transparency from businesses is more important than ever before—and many say that companies aren't nearly transparent enough on social media.
More than half of the respondents (53 percent) said they would be more likely to patronize a company that is transparent on social media. For communicators who wonder whether businesses must answer to a higher standard than the average social media user, the answer is yes. However, nine in 10 respondents indicated they would give a business a second chance.
The study highlights the general trend of declining trust in social media content.
Marketing Dive wrote:
Transparency has been a running theme in the marketing world for years now, but the Sprout Social report emphasizes how many marketers are still coming up short in terms of how honestly they present their businesses and brands to consumers online. Concerns over a lack of transparency are likely heightened in 2018 amid growing controversies over the role social media plays in spreading fake news and collecting data on users, such as through Facebook's Cambridge Analytica scandal.

Overall satisfaction with social media dropped 1.4% in the American Customer Satisfaction Index's 2018 E-Business Report released last month, making it the lowest ranked among e-businesses. Marketers that are not transparent on social media also risk losing key groups of younger consumers. More than one-third of surveyed Gen Zers have said they plan to leave social media, citing privacy concerns and negative content among the top reasons, according to findings from Hill Holliday's in-house research group Origin.
The study further highlights how brand managers risk losing young consumers, who put a premium on authenticity.
Marketing Dive continued:
Marketers wanting to win over Gen Zers and similar, digital- and mobile-first demographics like millennials might think about taking a people-based approach to their social strategies. Millennial-focused campaigns, in particular, might put a human face on the brand that can foster transparency given the Sprout Social findings around positive responses to CEOs having personal profiles for communications purposes.
The study also makes the case for CEOs to be active on social media. Sixty-three percent of respondents said CEOs with robust social media presences better represent their companies, and 70 percent of millennials say they want CEOs to have a social media presence.
"Our data shows that transparency truly makes the difference in forming lasting connections between businesses and consumers," says Jamie Gilpin, Chief Marketing Officer at Sprout Social. "But being a transparent brand is much more than a singular campaign or announcement. It's an ongoing practice that showcases the humanity of a brand and builds a relationship that's rooted in authenticity and honesty. Social media is a prime platform for brands to build this relationship and establish unwavering consumer trust."
What does it mean to be transparent? Though some have offered ideas on how to embrace transparency from a media relations standpoint, on social media the practice more generally applies to expressing brand values.
An earlier Sprout Social study shows that consumers want companies to take an online stand on social issues.
As previously reported on PR Daily:
More than half of consumers (58 and 55 percent, respectively) feel that organizations should take a stand on human rights and labor laws, and nearly half (48 percent) said organizations should speak out about poverty and gender equality. Other top issues include the environment (45 percent), education (45 percent), race relations (43 percent) and health care (42 percent).

Ultimately, the decision to speak out about hot-button topics should be carefully considered by each organization's brand manager(s).
No matter how involved your business already is on social media, it might be a good time to reevaluate your efforts. Sprout Social's study shows that only 15 percent of consumers believe businesses are adequately transparent on social media—revealing that most communicators have plenty of room to grow.
How are you trying to increase your transparency on social media, PR Daily readers?
(Image via)
COMMENT