Study: What content do industry leaders consume?
Is your goal to connect with decision makers and leading voices in your industry? New research from Greentarget offers insight into what top executives are looking for in their content diet.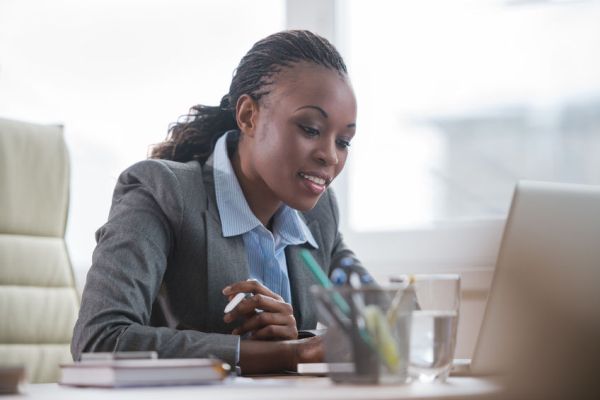 Your content is only as important as the person who reads it.
That means many content creators are looking to attract high-level executives with the decision-making power to buy services or change an organization's trajectory. You want to speak directly to top-level leaders and affect their choices; that means offering them something they want or need.
In a new study from Greentarget, a strategic PR firm, and the Zeughauser Group, researchers asked more than 100 executives where they found content and what kinds of stories made them engage.
Email's enduring importance
The study reveals that executives still rely heavily on email to learn about the latest trends and topics in their industry. Fifty-five percent report consuming content from emails daily, and 52 percent report relying daily on traditional media such as newspapers.
Don't sleep on new platforms, though. Thirty-five percent say they check social media daily.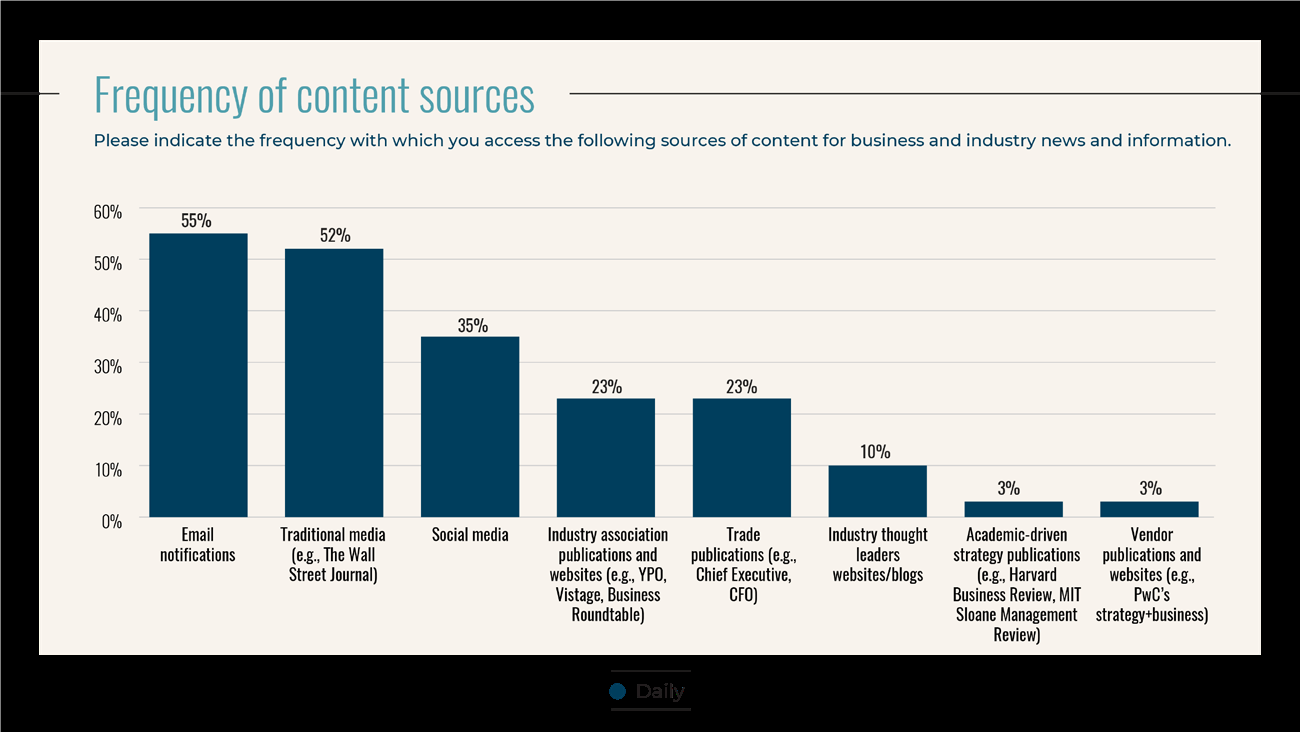 You might get good SEO results from your content marketing strategy, but data suggest your owned media isn't reaching executives unless it's filtered through another source. Only 3 percent report checking vendor publications daily, demonstrating that earned media still should be the focus of your B2B public relations efforts.
What executives value
For leaders, traditional media still is the top dog when it comes to reliability, trustworthiness and clout. Asked what content sources are most valuable, 35 percent cite outlets such as The Wall Street Journal. Industry association publications rank close behind with 32 percent and trade publications at 26 percent.
Social media fares poorly when it comes to trust, a possible indication of the erosion of confidence in online content. Only 17 percent say social media is a valuable source for their industry.
Vendors get no love for self-published work. In terms of value, vendor publications rank lowest at only 3 percent, showing that executives hold a healthy skepticism for what you print about yourself.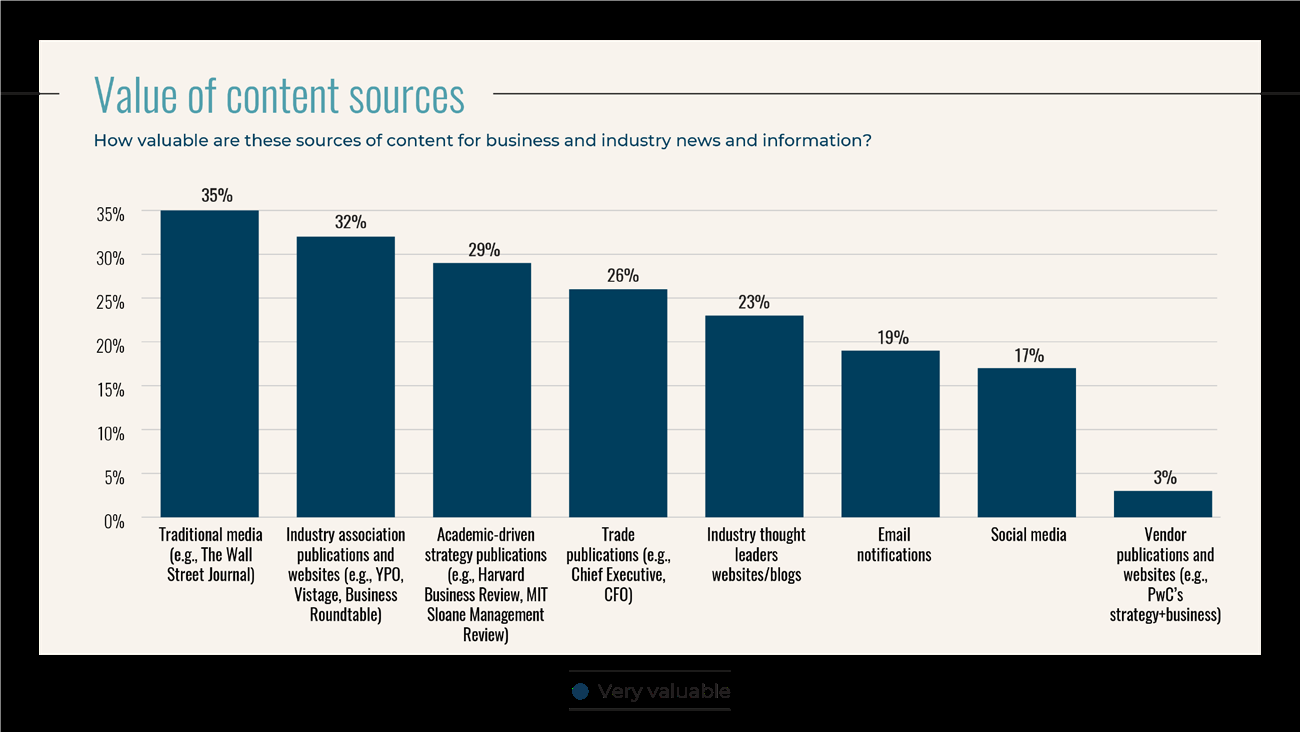 Preferred content types
Do executives want to read articles with insight and solutions into their most pressing problems, or would they rather watch explainer videos that demonstrate how to implement new solutions? What kind of time do they have, and how do they want to spend it?
The survey suggests that executives overwhelmingly prefer written articles as a content format, with 64 percent ranking article with a high preference and only 3 percent giving them a low preference.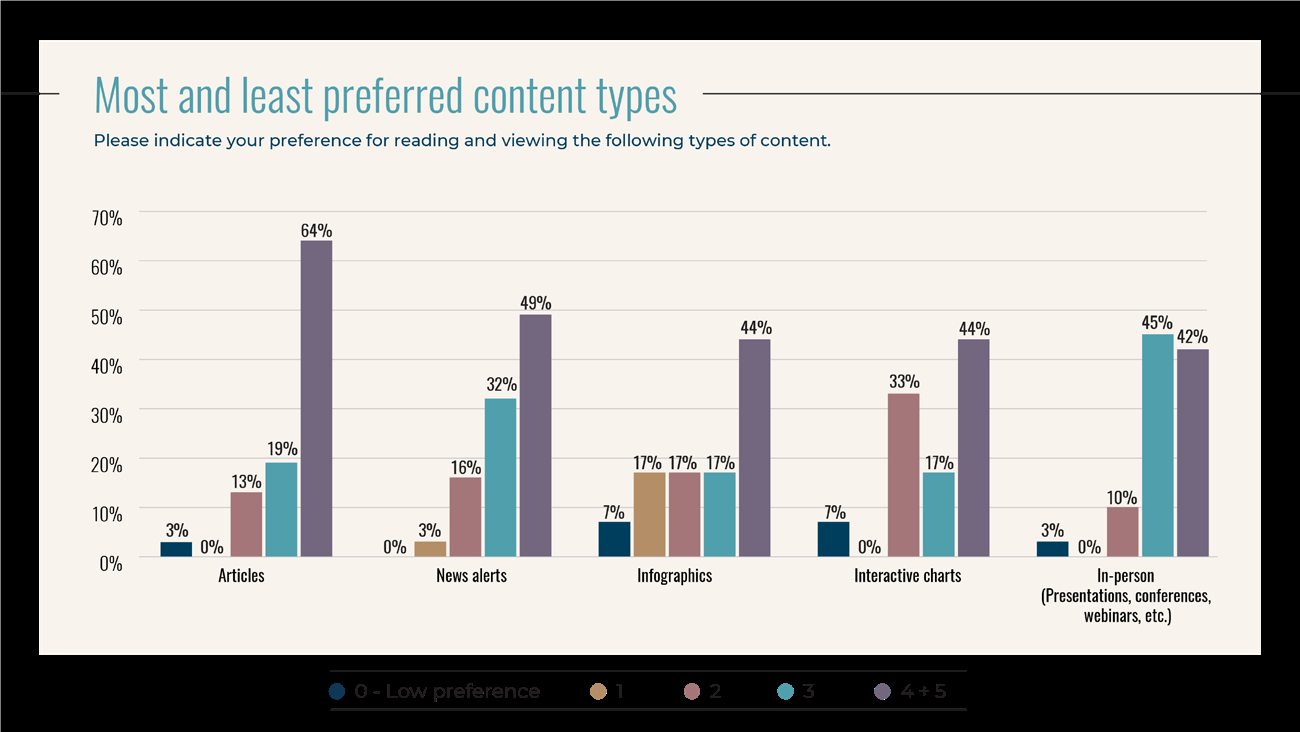 About half (49 percent) say they prefer news alerts, and 44 percent say they want to see infographics. However, there is no magic formula when it comes to creating content. Even though 44 percent rank infographics and interactive charts as preferred, 7 percent of respondents dismiss both content types.
Content marketers should take note: Every executive has his or her own preferences. If you are looking to grab lots of attention, cast a wide net with multiple types of content.
Different content formats have discrete benefits. For example, articles rank high for being educational (65 percent), but videos rank best for entertainment value (48 percent).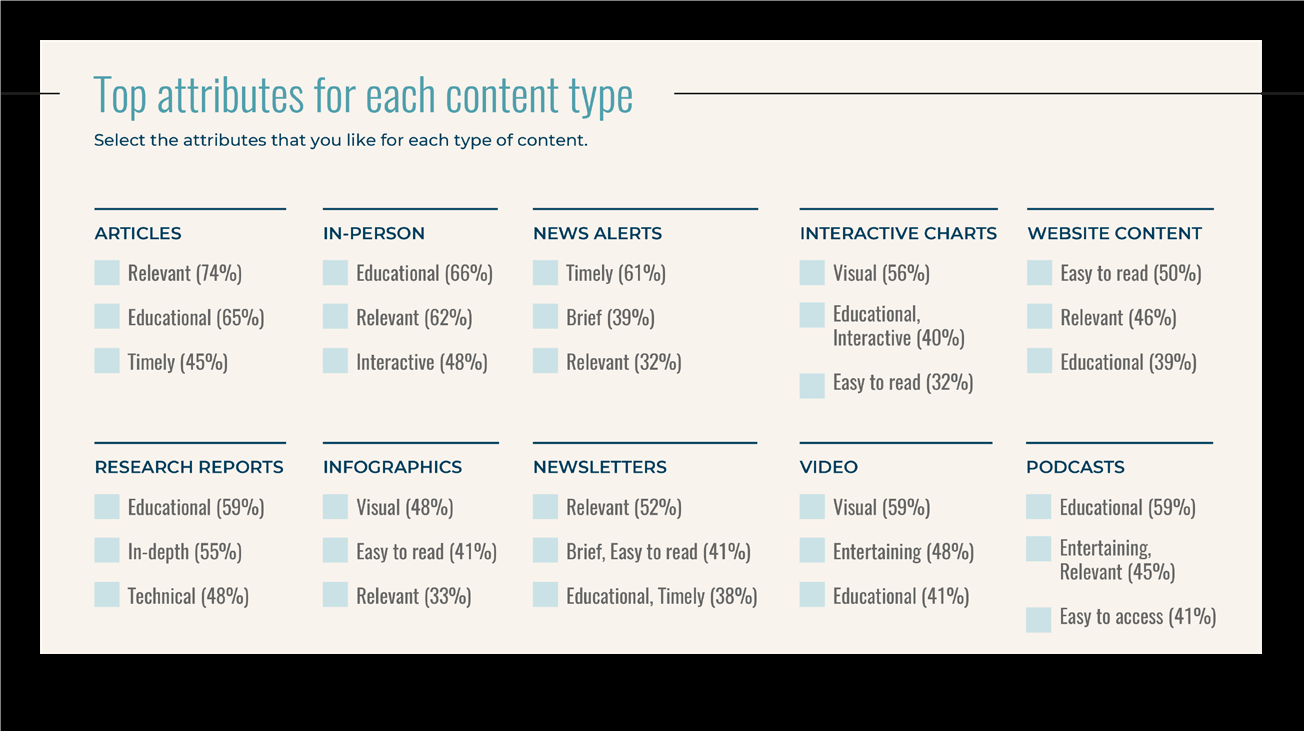 One thing all the executives could agree on: Content should be useful.
According to the survey, the best way to hold leaders' attention is to offer educational value, have good sources, be timely and have a good headline. Leaders are less swayed by other metrics that might appeal to a different audience, such as popularity (quantity of social media shares and likes) or overall length of a piece.
Executives might be willing to read a long piece—if it has value for them and captures their attention early.
Relative merits of social media
Around 32 percent of respondents say that they don't use social media at all. However, that doesn't mean you should shun social media efforts. Most (52 percent) respondents say they use social media to stay abreast of important industry issues.
What executives say on social media is a small sample of the overall population. Only 16 percent say they actively engage online.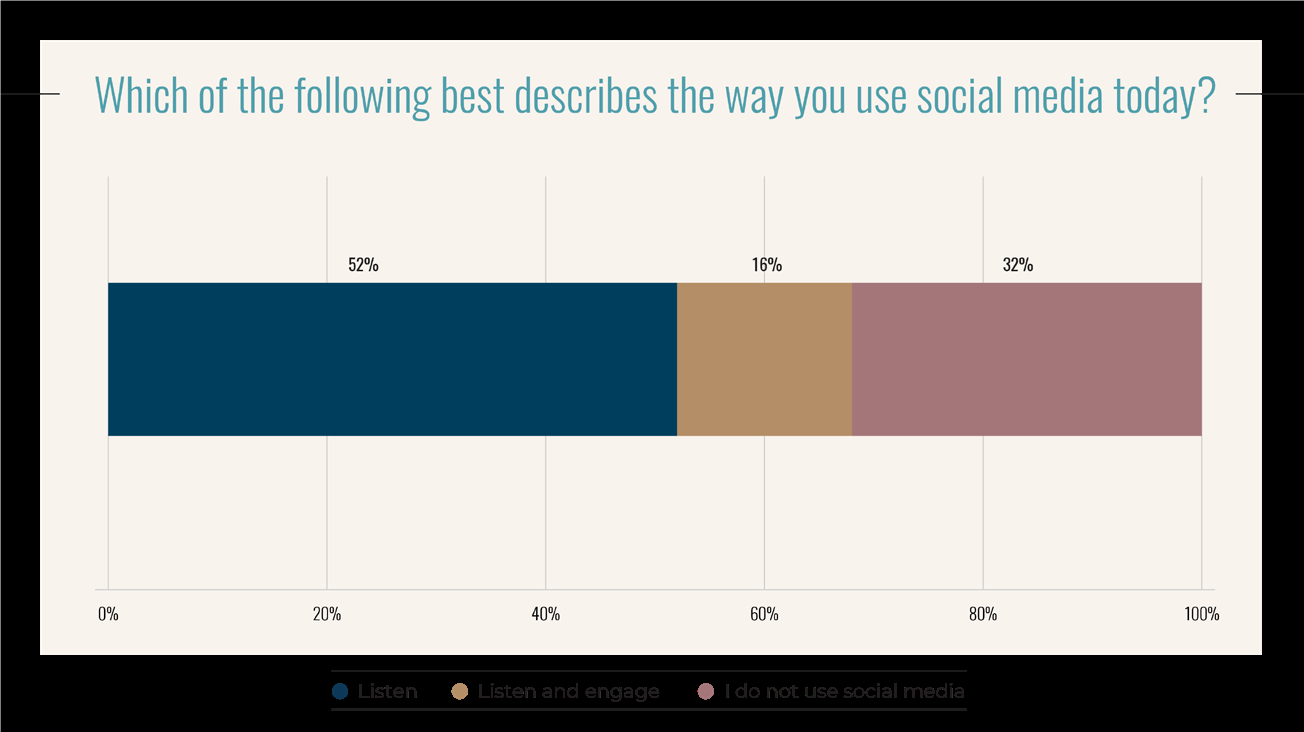 (Image via)
COMMENT