Target closes stores in light of protests, YouTube, others donate to equality efforts, and Nike says 'Just don't do it'
Also: The business case for diversity, and the NBA, The Cheesecake Factory and U.S. Airforce are criticized for tone-deaf tweets. Plus, Wendy's and HBO Max hit pause on campaigns, and more.
Hello, communicators:
Nike created a video response to the protests following George Floyd's death, flipping its tagline to "For once, just don't do it" in support of #BlackLivesMatter:
"Nike has a long history of standing against bigotry, hatred and inequality in all forms," said a Nike spokeswoman in a statement. "We hope that by sharing this film we can serve as a catalyst to inspire action against a deep issue in our society and encourage people to help shape a better future."
A polished video isn't the only way your organization can voice its support for #BlackLivesMatter, however. HBO Max tweeted a simple quote and sentence of support, using the hashtag:
"Neither love nor terror makes one blind: indifference makes one blind." – James Baldwin

We stand with our Black colleagues, employees, fans, actors, storytellers — and all affected by senseless violence. #BlackLivesMatter

— HBO Max (@hbomax) May 31, 2020
The social media team also changed the profile's name to the hashtag: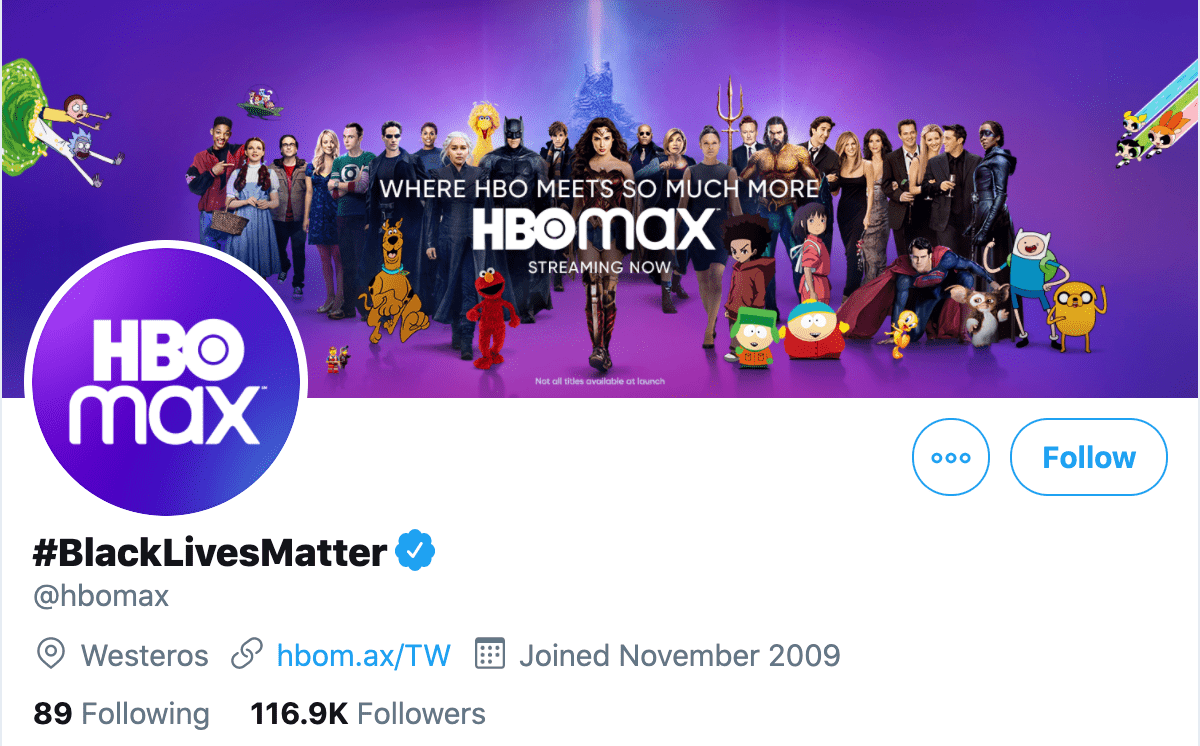 Here are today's top stories:
Target closes stores, promising 'purpose'
The retail chain has temporarily closed or shortened the hours of roughly 200 locations across the U.S., including 70 stores in Minnesota (one of which was looted). Target's chairman and chief executive, Brian Cornell, published an open letter vowing that the team will "face pain with purpose":
"We are a community in pain. That pain is not unique to the Twin Cities—it extends across America. And as a team we've vowed to face pain with purpose." Read a note from Target CEO Brian Cornell: https://t.co/ZLzfPxj2DP. pic.twitter.com/hjGLSRW1qi

— Target News (@TargetNews) May 29, 2020
In his letter, Cornell also wrote:
Every day, our team wakes up ready to help all families—and on the hardest days we cling even more dearly to that purpose. As I write this, our merchant and distribution teams are preparing truckloads of first aid equipment and medicine, bottled water, baby formula, diapers and other essentials, to help ensure that no one within the areas of heaviest damage and demonstration is cut off from needed supplies.

Our store and HR teams are working with all of our displaced team members, including the more than 200 team members from our Lake Street store in Minneapolis. We will make sure they have their full pay and benefits in the coming weeks, as well as access to other resources and opportunities within Target.
Why it's important: Take a page from Target's playbook, because the company's crisis response has been exemplary.
It's provided updates to its employees and consumers, giving its staff at closed locations up to two weeks of pay for previously scheduled hours and opportunities to work at other stores. Cornell opened his note by addressing the community and its feelings, before moving onto employees' feelings and commitments from the Target team as a whole. Though he mentioned Target's crisis response, the focus remained on affected employees and consumers. The letter was tweeted with a visual and is also linked in Target's update on store closures—making it easily assessible to both reporters and consumers looking for news.
---
SOCIAL BUZZ
Brittany Ray, operational strategist and project manager at Booking.com, is also the interim global chair for the company's black employee resource group, B.bold. She shared a video message taped for the group on her personal LinkedIn profile:
The video has already garnered more than 2,000 views as LinkedIn users give Ray kudos for sharing her powerful message of diversity, inclusion and emotional health. The effort highlights the importance of sharing words of support during times of crisis along with the responsibility both organizations and individuals have to stand against racism and fight for equality. Consider how you can do the same across your social media profiles.
---
MEASURED THOUGHTS
In McKinsey & Company's "Diversity wins: How inclusion matters" report, the company revealed that the business case for becoming a diverse organization is strong.
The company reported:
Our 2019 analysis finds that companies in the top quartile for gender diversity on executive teams were 25% more likely to have above-average profitability than companies in the fourth quartile—up from 21% in 2017 and 15% in 2014.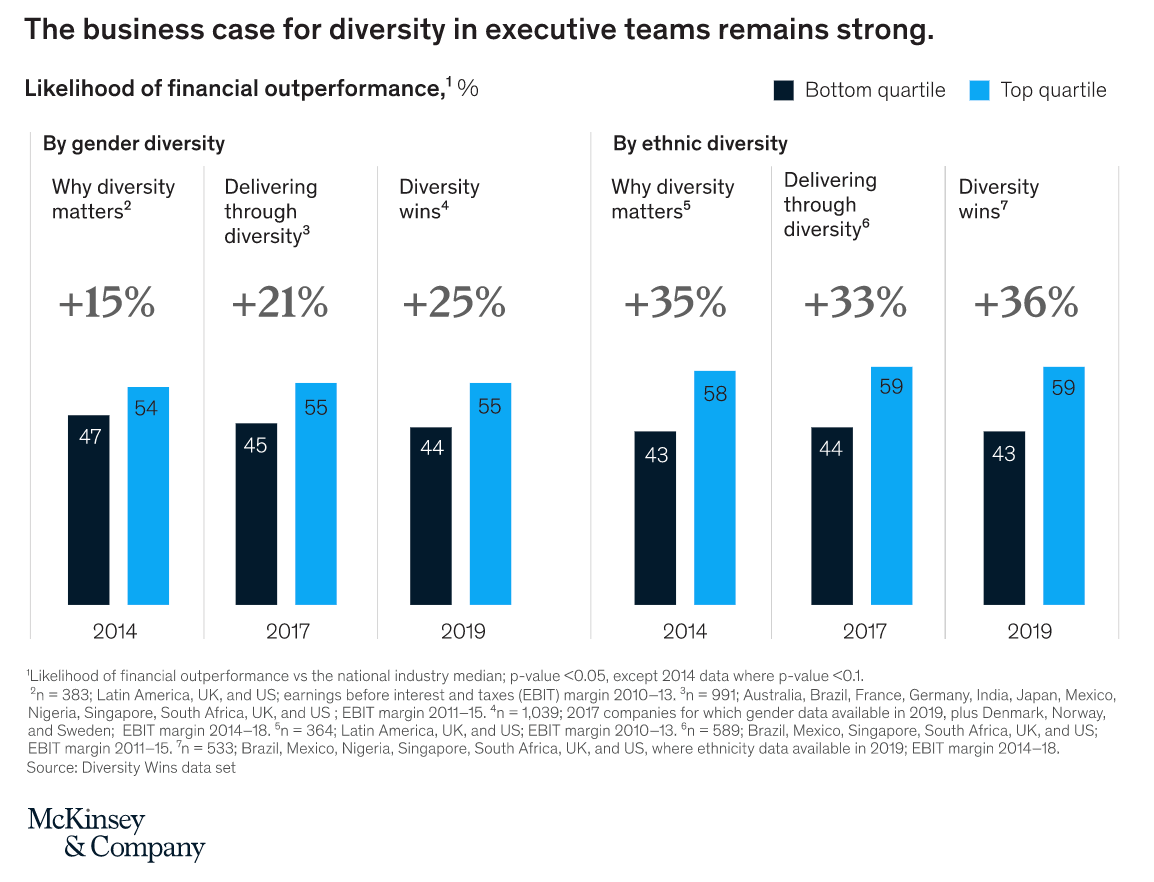 Image courtesy of McKinsey & Company.
You can read the entire report here.
---
CRISIS LEADERSHIP BOARD
Looking for more insight on how to address the current global crisis and lead your organization into a strong recovery?
Join Ragan's Crisis Leadership Board to network and brainstorm with peers, get the latest intelligence and research, and start to strategize for the future of your organization.
Learn more about this exclusive membership here.
YouTube donates money to fight inequality
YouTube committed $1 million to "efforts to address social injustice":
We stand in solidarity against racism and violence. When members of our community hurt, we all hurt. We're pledging $1M in support of efforts to address social injustice.

— YouTube (@YouTube) May 30, 2020
The moves stand out from the handful of organizations sharing social media messages of support to #BlackLivesMatter, including Bratz, Disney, Netflix and the National Football League.
Why it matters: Sharing a message of support for #BlackLivesMatter is important, especially as consumers urge organizations to take stands on social and political issues. However, statements and even moving videos can fall flat when there isn't action behind them. Take, for example, advertising pro Cindy Gallop calling out Nike for its lack of diversity on its executive board:
Hey @Nike, 'Don't pretend there's not a problem in America.' Not one Black person on your executive leadership team: https://t.co/59e7o4DMgx for a company that's made billions out of Black sports people and consumers. Change THAT. #DiversityAndInclusion #UntilWeAllWin https://t.co/yGNicx1JJ8

— Cindy Gallop (@cindygallop) May 30, 2020
Short of donating a large sum, what can you do? Start by asking your community to sign a petition, such as Color of Change's #JusticeforFloyd petition. Brainstorm ways to make meaningful and reachable diversity and inclusion goals within your workforce. Find ways to support your employees, especially those in minority groups.
Share what you're doing to support #BlackLivesMatter under the #DailyScoop hashtag.
---
RESEARCH SNAPSHOT

The COVID-19 crisis has drastically changed the landscape for communicators and PR pros. More than ever before, communicators must gain key skill sets and employ strategic communications and media relations strategies to boost their organizations' coverage, reputation and overall brand.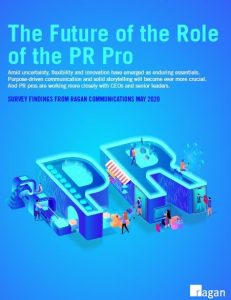 Learn what the 315 communicators we surveyed say about what parts of the PR function are more important than ever, how to adjust for COVID-19, and more with our free report revealing insights that can help you persevere during this uncertain time.
Download your copy of the report here.
---
TACTICALLY SPEAKING
Wendy's delayed its "National Roast Day" on Twitter, and HBO Max postponed its "IT:Chapter Two" watch party:
We're moving National Roast Day because there are going to be better times for it. Love you guys.

— Wendy's (@Wendys) May 29, 2020
The IT Chapter Two watch party is being rescheduled for a later date. Updates to follow next week.

— HBO Max (@hbomax) May 29, 2020
Many additional brand managers have gone silent across social media platforms or have delayed events and promotions in response to the current protests.
If you haven't already paused or considered your messaging, do so now before your organization's online presence is criticized like Cheesecake Factory, the U.S. Airforce and the National Basketball League. The current crisis is not business as usual. By continuing your campaigns and communications without acknowledging the George Floyd tragedy and subsequent protests, you stand to be also labeled as tone deaf.
---
WHAT YOU SAID
We asked you about your comfort level with search engine optimization (SEO) and whether you would want to learn more about the tactics and best practices.
The overwhelming majority of you (87.5%) said that you wish you knew more. Another 9% said that SEO is not something you use, and only 3% said they "know enough."
When it comes to SEO and tools for measuring things like Domain Authority, keywords and more, do you wish you knew more? How do you feel about your SEO knowledge base? Share your thought with our hashtag #DailyScoop.

— PR Daily (@PRDaily) May 29, 2020
You can learn more about SEO from our community of experts by joining Ragan's Social Media And Digital Communications Conference, June 18-19.
---
SOUNDING BOARD
What is the appropriate way for brands to respond to the social and cultural events of the past few days? Should brand managers make bold, loud statements or stay quiet to make room for other voices?
How can a brand be "present"?
During this period of civic unrest, protest and clashes with police, brand managers have a choice to make.

Is now a time to speak up or a time to stay quiet to make space for other voices? Share your thoughts with out hashtag #DailyScoop or weigh in below.

— PR Daily (@PRDaily) June 1, 2020
Share your thoughts with our hashtag #DailyScoop or weigh in on our poll.
COMMENT