The art of the podcast pitch
Pitching a podcast isn't like pitching traditional media.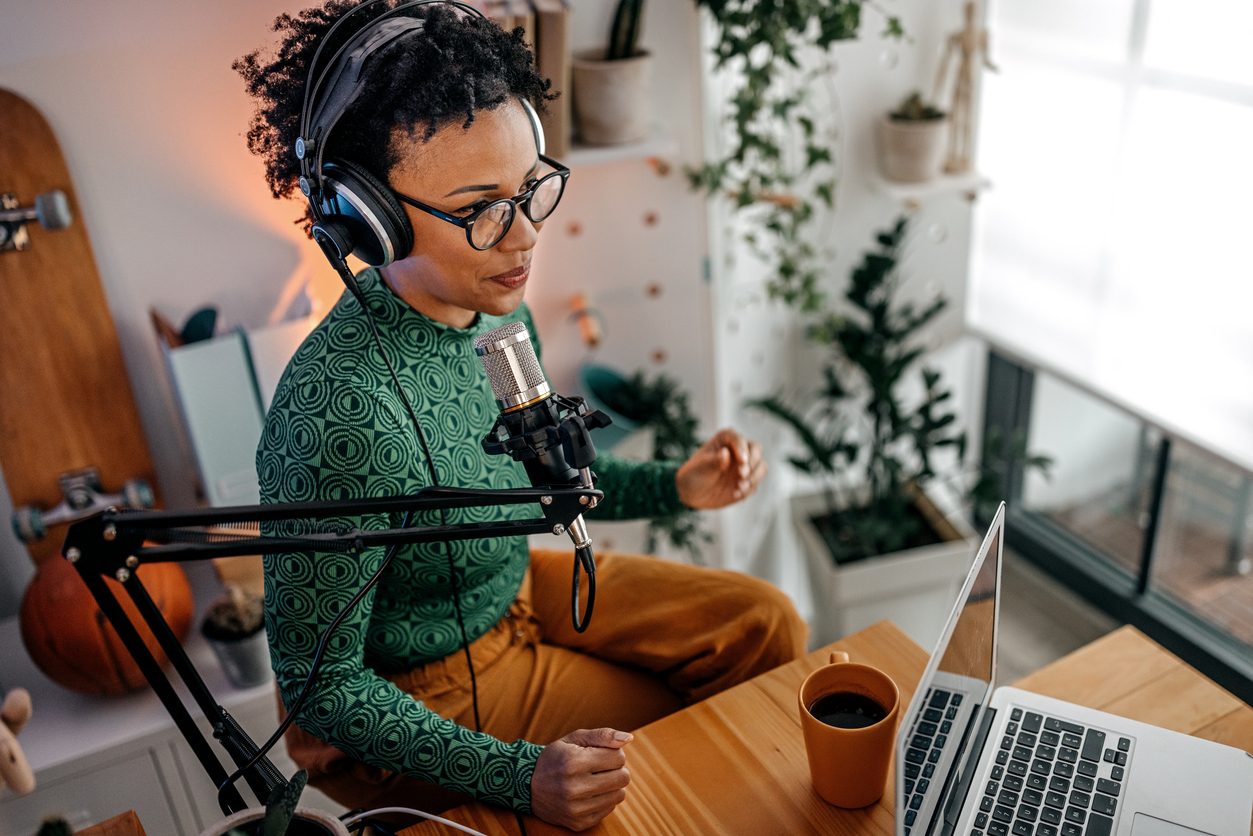 Podcasts are more popular than ever.  Statista found that in 2022, 62% of U.S. consumers have listened to audio podcasts, up from 57% the previous year. And you can find a podcast on every topic under the sun – from The Pen Addict, a podcast all about pens and pen-adjacent accessories, to Talk Python to Me, a podcast all about (you guessed it) the programming language Python. 
Podcasts could be a great addition to your client's thought leadership strategy, and not just because they're popular. They offer insight and conversational explanations from hosts who often represent the best and brightest in their respective field. And for your client, podcasts can be a great way for your executive to get more comfortable in interviews while reaching a concentrated and highly interested audience. However, it's important to remember that pitching ideas to podcasts isn't the same as pitching to traditional media. Here are three steps to keep in mind as you master the art of podcast pitching:   
How to find the right podcast
Just like with traditional PR, you want to find the perfect target to make the podcast pitch hard to pass up. You likely have several podcasts you are listening to regularly for entertainment and to stay informed on the business and industry you are working in. Those would certainly be the first targets to consider. However, if you aren't as familiar with podcasts, here are a few ways to get started: 
Check out the traditional media that you are already working with to see if they have a podcast – this is becoming more and more common

Ask the executive you are working with what podcasts they personally like to listen to 

Research which podcasts their competitors have been on

Check Google or a service like Cision for inspiration. You will most likely find "Top 10" lists of podcasts in your specific industry 
Once you have a podcast in mind, take the time to listen to an episode to understand the tone, interview style and cadence. Podcast listenership numbers can be hard to come by, so be sure to look into the caliber of previous guests and the social media following of the podcast to get a better idea of the reach and audience. 
How to pitch it 
Podcast pitching can be much more casual than traditional media pitching. Instead of tying the pitch to a specific news announcement, keep it focused on why your executive would be an interesting guest and include a few timely topics they could discuss. 
Timing is also a lot different with podcasts than with news media outlets, since many plan ahead and have topics in mind for upcoming episodes. Let them know timing is flexible and the executive is knowledgeable on a variety of topics. If available, it can be helpful to include links to previous podcasts that the executive has been on to show their "proof of performance." And be patient in waiting for a response. While some podcasts are focused on breaking news, many are evergreen and require a different approach, according to this host: "podcast pitches are NOT like media pitches. It's not breaking news & doesn't need to be followed up on so urgently! Most #podcast hosts have jobs outside of their show which means their response time will be slower…mine included!"
Now comes the question: who do I send this to? Unfortunately, it's not always as straightforward as pitching a reporter, and it can take some good ol' PR sleuthing skills to find the email of a producer or host. Smaller podcasts are typically managed by the host, but the hosts of larger podcasts will almost always punt it to their producer. If possible, pitch them both together. Some podcasts will have a guest submission form on their website, so be sure to look out for that if personal emails are too hard to track down. 
Hot tip: If you're not sure who the producer is and you're struggling to find any contact information, try listening to the show notes at the end of an episode; sometimes the host will list the people who were involved in producing the show. Once you have a name, you can try and track down an email. 
Maximize the opportunity
Once you've secured a podcast appearance, find ways to maximize the content. Being a guest on a well-known industry podcast gives great credibility to your executive, so encourage them to share the episode across their social channels. Podcasts may also have a transcript that you can ask for and then publish on your company website or blog. 
One of the best parts about a podcast interview is that the host will ask interesting questions that encourage your executive to share stories and unique takes. These conversations can be a gold mine for fresh angles and opinions. We all know that time with executives is valuable, so this technique provides you with new ideas that you can discuss with the executive in the future.
Podcast pitching is still uncharted territory. Get started using these three steps and prepare to see great results!
Abby Hendryx is a senior account executive at Method Communications
COMMENT