The perfect pitch: Hone your story development for more media engagement   
We spoke with Lauren Keane of Southern New Hampshire University about pitching to the press and the creative techniques that bring a great story to life.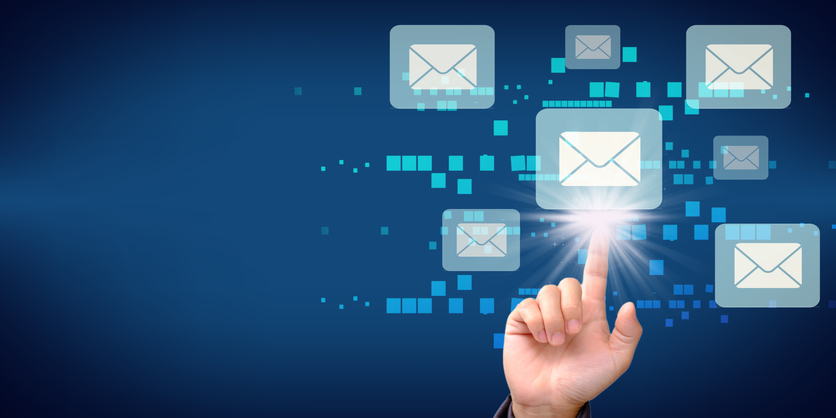 For PR professionals, crafting a great pitch that gets picked up by the media is a rewarding experience that you want to duplicate again and again.    
Getting to that point of repeated media coverage can take time, intentionality and a bit of thick skin when dealing with hurried reporters looking for their latest big scoop.   
However, despite the glee that comes with earned media placement, there are times when "no's" — or even no responses — to pitches are more commonplace than the occasional coveted "yes."   
We discussed pitching to the media and the methods used to make a compelling narrative come to life with Lauren Keane, associate vice president of Comms at Southern New Hampshire University.   
Humanizing a story   
Always start with human-centered media relations efforts. Keane said that 80 to 90 percent of SNHU's media relations is outreach highlighting their noteworthy students.   
"Our students have the best stories – SNHU is just a piece of their story," Keane said. "And I think now more than ever journalists want to focus their stories on the human elements. Leading with their stories."   
Some strategies that SNHU uses to "harness the power of student stories" for earned media placement is to develop an internal story pipeline first.    
That started with the university creating a story-sharing hub, which lead to students, staff and others sharing profound stories within that "personify SNHU's mission."   
"We usually see at least 500 submissions per year and they are all curated in one spot that we can search, which helped us yield more than 500 media hits in recent years," Keane added. "This helps us connect students with reporters much faster and increases our chances of being included in a story."   
Pitch on your terms   
Another simple but useful pitching hack is to not be afraid to pitch the media when you have a story – even if it goes against conventional wisdom.   
"I feel like we all learned to never pitch stories on weekends, holidays, or after hours, but remember – the news cycle is 24 hours and if you have the right story at the right time, you can set yourself apart," Keane said.    
That tip worked out well for SNHU this past December when 89-year-old graduate Joan Donovan was given her diploma in Florida after she was unable to make the ceremony in person. Keane's mother captured the special and newsworthy moment on video, which was picked up by "Good Morning America" and other news outlets across the nation.   
"She was just overjoyed with the university being willing to celebrate her in a special way when she wasn't able to come to our commencement ceremonies here in Manchester," Keane said. "That's part of our brand's story of delivering diplomas to people across the country who hadn't been able to travel to Manchester to walk across the stage but still, very much deserved their shining moment."   
Give the media what they need the first time   
It can be daunting sometimes trying to guess what a reporter needs to write their story at times without inundating them with too much information.   
Keane says that less is not more in this case – rather, the more the merrier when pitching to a journalist.   
"I think the best advice that I ever received in my career as a media relations professional is to always be a resource to journalists," Keane said. "I always ask myself or ask my team before sending a pitch to a reporter: 'Is this the right story for that reporter? Are we providing everything in this?'"   
Keane says that providing the necessary details and beyond (like strong visuals in a media package) is the ticket so the reporter does not have to email back requesting more information.   
"Just giving them all of their pieces that they need to tell the story," Keane said.    
Keane will speak at PR Daily's Media Relations Conference June 5-6 in Washington, D.C. where information on elevating your media relations strategy and learning about the changing media landscape will be hot topics.   
"Our team has really had the ability to try a lot of new things at SNHU when it comes to media relations," Keane said. "I'm excited to share some of our learnings with other people in the industry who might have had trouble reaching the press in an authentic way to their brands. And I'm excited to learn from my peers in the industry as well."   
COMMENT
Tags: media pitching