The three Rs for conserving content
Make sure you get everything you can from your creations with these helpful tips.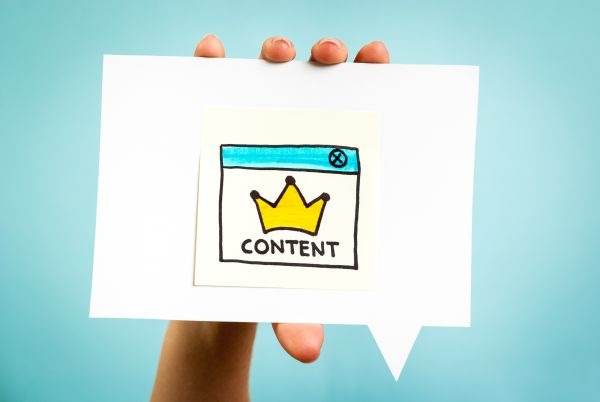 Brands earn the favor of consumers for their values almost as much as they are for their actual products or services.
Companies spend millions creating a personality for their brands, spreading their messages to the masses and wooing consumers with clever copy. What most fail to do, even with this hefty investment, is identify the pieces of their campaigns that can, and should, be used a second time around.
In fact, only 43% of B2B marketers say they measure ROI. This is a missed opportunity because through measuring how well content performs, brands are able to better assess which pieces of content are worth using again, minimizing the pressure to constantly come up with new ideas, and ensuring the best ideas reach the largest possible audience.
That's why the most successful content marketing plans follow the rules of sustainability: reduce, reuse, recycle.
Reduce

Sometimes, less is more. While it's important to maximize touchpoints, quantity isn't everything in content marketing.
What makes a valuable and effective campaign is one that makes a real connection with your target audience, not one that bombards and infiltrates their feed. This rings especially true as brands move quickly to realign messaging during the current crises. Most are striving to clearly and concisely communicate their values and employee policies, yet if those messages are overused, it risks appearing opportunistic.
The same concept applies to creating a campaign plan. The companies that push out the most content, social posts or thought leadership pieces aren't always the most successful ones. It takes one memorable and meaningful touchpoint to form a genuine connection with consumers.
Be purposeful and not necessarily plentiful.
Reuse

There is no decree that says you must produce entirely new content every time you post on social media or write an article. Reusing your content can be both cost- and time-efficient, which are critical considerations when resources may be in short supply. It also helps better ensure you're communicating what consumers want to hear or see.
If you're able to measure how well something performed and reuse it, you're more likely to continue having positive engagements with consumers since it's a message that was already proven to be well-liked. Building relationships with consumers is a two-way street, which means brands need to think about what their audience prefers just as much as they consider their own agendas.
Identify what has garnered substantial engagement. Did your last Twitter post get 600 likes and 150 retweets? If so, it's likely in your best interest to consider posting it again.
Recycle

Now that you've already identified content that your audience likes, consider borrowing parts of it to create something new. Through a creative lens, one article, social post or image can be repurposed in a hundred different ways. Take a new spin on what you've already used and incorporate updated statistics or POVs. If all else fails and nothing pops out as recyclable, consider a follow-up piece.
Now is an excellent time to reassess your content strategy. When brands are asked to rank their top success factors, the ability to understand and connect with an audience's values, interests, and/or pain points is ranked No. 1. While every brand hopes to build great relationships with its consumers, most forget the value of communicating concisely and reusing or repurposing well-liked content, and in today's crowded marketplace, that's one of the only sustainable ways to function.
Stephanie Smith is a communications specialist at Hot Paper Lantern.
COMMENT