Top Women in Communications honorees for 2022 announced by Ragan, PR Daily
Winners will be celebrated with a special awards luncheon in New York City on June 16.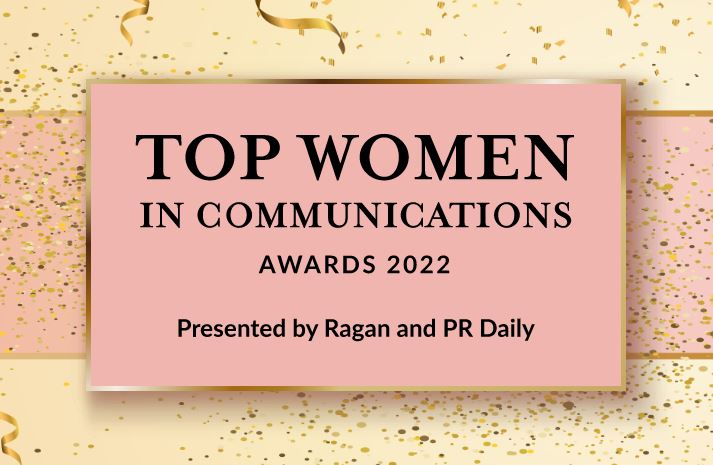 Hundreds of candidates entered Ragan and PR Daily's 2022 global awards program that celebrates the top women in the communications field.
Honorees include PR and communications veterans, rising stars of the profession, mentors and superstars that hold the community together.
"This year's class of top women reflects the gains made by communicators to assert more influence, drive change and to break more of the glass ceiling that still hangs over this profession," says Diane Schwartz, CEO of Ragan.
These honorees are representative of the immense strides the profession has taken and the bright future ahead. There will be a special awards event held at the Edison Ballroom in New York City on June 16 to celebrate their achievements.
2022 Hall of Fame inductees
Five women are being inducted into the Women in Communications Hall of Fame in our Top Women in Communications Class of 2022.
to the Top Women in Communications Hall of Fame for 2022.
Ria Carlson, Vice Chancellor, University of California – Irvine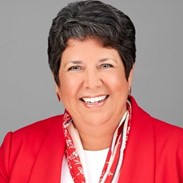 Ria Carlson brings more than 20 years of experience as a top communications officer at publicly traded corporations to her work in higher education.
Carlson leads the Office of Strategic Communications and Public Affairs for UC Irvine, providing internal and external comms services for the university's 30,000 students, 22,000 employees, 16 schools and medical center, and more.
As chief communications officer, she rebranded UC Irvine's identity, increasing visibility in emerging markets and driving an enterprise-wide initiative that gave a new structure to UCI's messaging, positioning, advertising and graphic standards. Within the organization, she has instituted a culture of excellence across her team, integrating marketing and PR as a single unit.
Under her leadership, UC Irvine has increased its reach and visibility with award-winning advertising campaigns and a global media relations strategy that has led to greater stature for the university both at home and abroad.
Bec Rollins, Chief, Strategic Communications, Pathfinder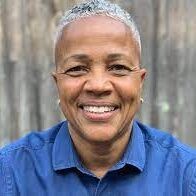 Bec Rollins is known not only for her constant leadership, but her selfless commitment to others. Whether in the Pathfinder office in Boston or in a cholera treatment center in Mirebalais, Haiti, she has a constant attention to the needs of those around her.
Rollins has been a chief communications officer for some time, but still approaches the work with the perspective of a photojournalist, acting first and foremost as a talented visual storyteller. Her tireless work both for Pathfinder and the organizations that she cares about has championed the subjects of marketing and fundraising communications, making sure they are collaborators rather than merely subjects on display.
Even amid the haste and stress of international emergency responses like the Ebola outbreak in West Africa or the flooding disaster in Peru, Rollin's work is proof that the most effective stories — whether told in words or images or something less tangible — are the ones that show how much people depend on one another, and that no matter how big the crowd is, every face has a name worth knowing.
Rosanna Fiske, Global Chief Communications Officer, Royal Caribbean Group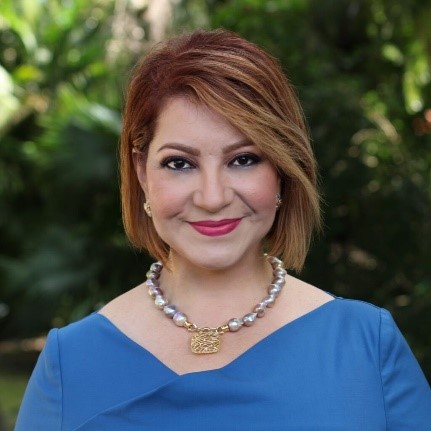 Rosanna Fiske brings more than 30 years of experience to her work as a nationally recognized executive in the corporate communications field.
As Royal Caribbean's global chief communications officer, Fiske is responsible for the cruise line's global communications strategy, as well as internal comms for its more than 80,000 employees. Before Royal Caribbean, she served as senior vice president of corporate communications for Wells Fargo. Throughout her career, she has overseen product launches, crisis communications and strategic planning initiatives domestically and internationally. She has been responsible for financial reporting and budget management for Fortune 500 companies and been a brand spokesperson for English and Spanish-language media. In her career, Fiske has represented leading brands such as Charles Schwab, American Airlines, GE, Anheuser-Busch Companies, Absolut Vodka, Visa USA and MTV Networks.
A champion of diversity and equity, she always demanded her clients' initiatives and budgets included outreach to diverse audiences, directing groundbreaking work targeting multicultural communities.
Marta Newhart, Chief Communications Officer, Westinghouse Electric Company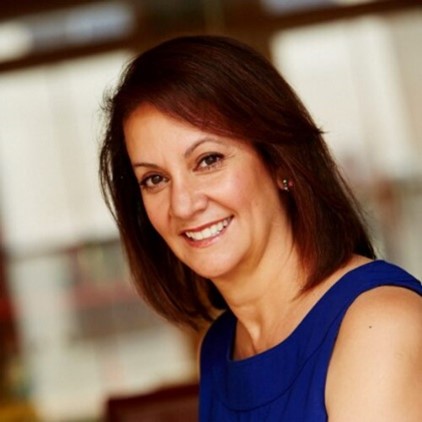 Marta Newhart is no stranger to the extraordinary demands of communications work, but her appointment to Westinghouse Electric posed a particular challenge. As a new CCO for a newly appointed CEO with the company emerging from Chapter 11 bankruptcy in a highly regulated and misunderstood industry, Newhart had lots of work to do — and only a skeleton crew in the marketing and comms department.
Newhart quickly jumped in. Rather than relying on Westinghouse's historic past, she plugged into the innovation embedded in the company's DNA to lead a clean energy revolution with a new purpose statement, visual brand identity and website depicting the ability of nuclear to empower our world in a safe and sustainable way.
Before joining Westinghouse, Newhart has led divestitures, mergers, acquisitions and integrations for The Boeing Company, Medtronic/Covidian and Johnson Controls. In her roles, she has helped shape and share each company's vision, values and priorities, all while adeptly navigating the conflicting needs and views of myriad audiences and stakeholders.
Newhart's biggest strength is reducing complicated issues into strategies that prioritize understanding and action. She has created comms teams and plans from scratch, elevated the role of public relations in the organization and always driven value for the brand.
Judy Clayton Sanchez, Senior Director Corporate Communications & Public Affairs, U.S. Sugar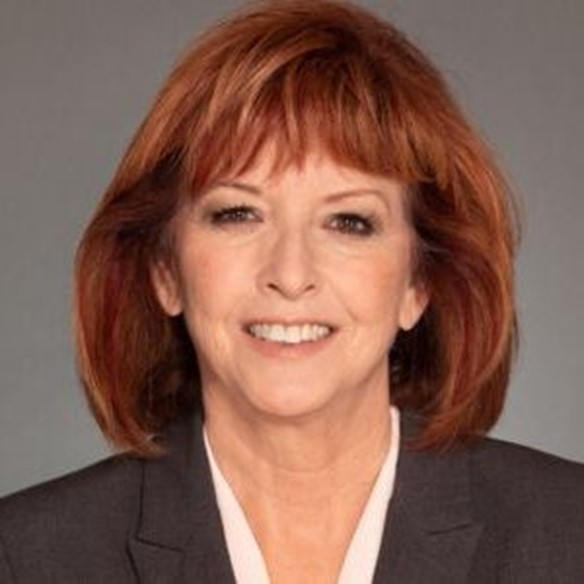 Judy Clayton Sanchez has found her calling as the senior director of corporate communications and public affairs for U.S. Sugar.
She grew up around farms in Florida in Louisiana, witnessing the hard work and complex processes that farmers use every day to bring food to American's dinner tables. She started working at U.S. Sugar in 1993, when most of the other people in the room were men. She broke down barriers and become the face of U.S. Sugar. Colleagues remember Clayton Sanchez as a pioneer in the field, advocating for comms and PR to be an integral part of the decision-making process at the highest levels of the organization.
In her role, Clayton Sanchez manages all media for U.S. Sugar, one of the country's largest producers of sugarcane and cane sugar, generating more than 800,000 tons of refined sugar each year. Sugarcane provides nearly 12,500 jobs and more than $3.2 billion a year in economic activity in the state of Florida, and her work supporting sugar farmers and producers demands exceptional comms skills.
To explain the value of going above and beyond, Clayton Sanchez has a mantra: "The difference between ordinary and extraordinary is a little extra." Standing out in the field of communications requires the extra, as Clayton Sanchez well knows.
More than 150 women are being recognized for their work as part of Ragan and PR Daily's Top Women in Communications for 2022. Here are their names:
Rising Stars
These entrants are industry pros 30 years old and younger who are having an impact:
Taylor Shawver, Manager, Strategy, Integral
Solange Pittet, Account Director, Haymaker Group
Deej Savage, Director of Accounts, Brand Definition
Isabelle Owens, VP of Communications & Marketing, Owens Realty Services
Sara Jordan Jacobson, Director of Publicity, Marbaloo Marketing
Morgan Searles Manager, Strategic Communications, HIMSS
Mary Stankiewicz, Account Director, Belle Communication
Megan O'Leary, Principal, Kivvit
Melissa Spain, Brand Love Manager, ChenMed
Ashley Pearlman, Communications Manager, CEO Communications, Cisco, Inc 
Bridge Builders
These resourceful leaders are essential connectors for their organizations, both internally and externally:
Ivy Sprague, Communications Manager, Hy-Vee, Inc.
Karen Davis, Executive General Manager Communications, Xero
Makini Nyanteh, Vice President of Communications & Public Affairs, The American Institutes for Research (AIR)
Mary Gibson, Director, Enterprise & Brand Communications, SWM International
Susan Wool, Branch Chief of Strategic Outreach & Communications, U.S. Department of Labor
Bridget Monroe, Partner, Bellmont Partners
Janice Moore, Internal Communications Manager, CNSI
Leia Bradford, Program Manager, Strategic Communications, HIMSS
Alissa Cleland, Vice President of Corporate Communications and Government Affairs, Americas and Australia, Robert Bosch LLC
Melissa Beers, Channels Strategist, Intel
Melissa Tizon, Vice President of National Communication, Providence
Lisa Carricaburu, Director of Marketing Communications and Clinical Decision Support, ARUP Laboratories
Susan Thiele, Director, Patient Advocacy and Communications, Kyowa Kirin, Inc.
Leslie Letts, Global Director of Internal Communications and Community Engagement, Amazon 
Community Givers
These comms leaders are always giving back to their community, going above and beyond in the name of service:
Kerry-Ann Hamilton, CEO, KAH Consulting Group
Renee Young, Director, CEO & Company Communications, W.W. Grainger, Inc.
Susan Guess, Senior Vice President of Marketing, Paducah Bank
Ruth Rohs, SVP of Corporate Communications/Executive Director IMA Foundation, IMA Financial Group
Michele Stellato, Director, Technology Communications, Prudential
Rosie Ford, Senior Director of Brand, Ascension 
Crisis Navigators
These honorees have never been more important to their organizations, helping them navigate though tough times and unenviable dilemmas:
Anne O'Neill, Senior Communications Manager for NCR Hospitality, NCR Corporation
Leah Yaw, Senior Vice President and Chief Strategy Officer, Devereux Advanced Behavioral Health
Carol Norris-Smith, Vice President, Marketing and Public Affairs, Penn Medicine Princeton Health
Olga Solares, Associate Vice President, Communications and Media Relations, AMITA Health
Dana Liedholm, Senior Vice President, Corporate Marketing, Kaseya
Sue Ryan, Director of Media Relations, University of Notre Dame
Laura Tufts, Head of Marketing, Sales and Communications, Horizon House
Debbie Braden, Director of Internal Communications, Caliber Collision
Suzanne Lane, Director of Internal Communications, Cooper University Health Care
Amy Ponticello, VP, Corporate Communications, Lincoln Financial Group
Karen Groppe, Senior Director, Strategic Communications, HIMSS
Melanie Johnston, Communications Professional, Pacific Northwest National Laboratory
Adrienne Webb, Director of National Communication, Issues and Reputation Management, Providence
Pam Erickson, Chief Communications Officer, Raytheon Technologies
Brett Boag, Director, Employee and Corporate Communications, BlueShore Financial
Carreen Winters, Chief Reputation and Strategy Officer, MikeWorldWide 
Diversity, Equity & Inclusion Champions
These honorees have been instrumental in changing the status quo both within their organizations and in the wider comms field:
Kelly Williamson, President, North America, APCO Worldwide
Marcy Tolkoff Levy, Senior Client Communications Manager, Wilmington Trust/M&T Bank
Sara Aghajanian, Vice President, Evoke KYNE
Tatiana Guiloff, CEO MGC, MGC
Elisa Juarez, Director of Culture and DEI, ChenMed
Sheila Thorne, President/CEO, Multicultural Healthcare Marketing Group, LLC
Sandra Garcia, Founder/Intersectional Marketing and Diversity Equity and Inclusion Consultant, Encounter Your Potential
Priyanka Rathore, Brand Communications Manager, KitchenAid, Whirlpool Corporation
Kris Lathan, Public & Media Relations Manager, Walgreens Boots Alliance
Candace Johnson, Manager, CSR/DE&I, Walgreens Boots Alliance
Michelle Taylerson, Director of International PR for Devices & Services, Amazon
JoAnn Yamani, Director of Communications, Head of U.S. Communications, NIO, Inc. 
Dynamic Do-ers
These leaders are recognized for their ability to get things done, from task management and team collaboration to courage and temerity:
Devi Thomas, Vice President, Customer, Content & Insights, Salesforce.org
Jennifer Cohen, Senior Vice President, Marketing & Communications, Aspen RxHealth
Armentia Synder, U.S. Head of Communications, SThree
Joy Seusing, Vice President and Head of Global Communications, BIC
Linda Gharib, Director, Brand & Communications, Wolters Kluwer
Robin Newton, Media Relations Specialist, C-SPAN
Nancy Scott, Vice President, Global Corporate Communications and Customer Engagement, Nuance Communications, Inc.
Maggie Grande, Public Relations Manager, Konica Minolta
Christine Dwyre, Communications Lead, NA Hygiene, Reckitt
Casey Waltz, Executive Director, Digital & Social Media Strategy, Mizuho Americas
Gina Espinosa-Meltzer, Partner, Hope-Beckham Inc.
Susan Donlan, Chief Communications Officer, KeyBank
Alison Trinidad, Associate Vice President, Marketing Strategy & Public Relations, Alignment Healthcare
Stephanie Lowenthal, Global Head of Communications, trivago
Allison Amrhein, Director of Operations of the VHA Innovators Network, MPH, Veterans Health Administration Innovation Ecosystem
Jennifer Gottlieb, Head of Global Employee Communication, MetLife
Carole Campbell, Senior Director, Global Communications, Lifestyle Audio, HARMAN
Jennifer Ravalli, VP, Marketing, PandoLogic
Lisa O'Neill Hill, Director of External Communications, City of Hope Orange County
Christina Kelly, Senior Writer and Editor, BNY Mellon
Cara Chatfield, Corporate Communications Manager, Sacramento Municipal Utility District (SMUD)
Lauren Hernandez, Director, Marketing, HIMSS
Ashley Pollard, Director, Marketing Strategy and Campaign Development, Ascension
Jaclyn Kline, Program Manager, Special Projects, Planning & Operations, Cisco
Julie Spizuoco, SVP, Solution Delivery, ORBCOMM Inc.
Silvia Taylor, Senior Vice President, Global Corporate Affairs and Investor Relations, Novavax
Rachael MacKenzie-Neill, Vice President, Marketing & Development, BGC Canada (formerly Boys and Girls Clubs of Canada)
Teal Pennebaker, Head of Business Operations and Technology for Worldwide Communications, Amazon
Beth Stellato, Vice President, Corporate Communications, Newell Brands
Chrystal Neely, Director, Corporate Communications, Acuity Brands
Heather Woodard, Director of Cultural & Community Communications, McDonald's USA
Caitlin Haskins, Vice President, AI, Big Data & Cloud, 10Fold Communications
Lauren Lawson-Zilai, Senior Director, Public Relations, Goodwill Industries International
Michelle Morris, Communications Partner, NCR Corporation 
HR Leaders
For the communications roles that manage human resources too, there's a special group of honorees:
Robyn Jordan, Sr. Managing Director, Employee Experience, DriveTime
Kelly McDonald, VP Internal Communication North America, Ferrero USA Inc
Deirdre Drake, EVP, Chief People Officer & Head of Comms, Human Resources, US Cellular
Gina Cherwin, Chief People Officer, MikeWorldWide
Leaders
Most our honorees have teams that look to them for guidance, but some have a special skill for helping those that report to them succeed:
Michelle Olson, Chair, PRSA
Stephanie Cutter, Co-founder & Partner, Precision
Morgan Roth, Senior Vice President, Marketing and Communications, The ALS Association
Caitlin Kelly, Founder, Vivid+Co
Laura Lane, Chief Corporate Affairs Officer, UPS
Sherise Bright, Chief Communications Officer, Lambda Legal
Carla Santiago, General Manager, Edelman
Pamela Thomas, President, The Thomas Collective
Shauna McBride, Vice President of Public Relations and Communications, Committee for Children
Kelly DeAngelis, VP, Corporate Communications, Lincoln Financial Group
Kelly Schlageter, Senior Vice President, Marketing and Communications, CNSI
Jessica Dixon, System Director, Population Health Marketing and Communications, CommonSpirit Health
LeMia Jenkins Thompson, Global Head of Communications, Pinterest
Jean Serra, Co-Founder, Partner, V2 Communications
Julia Jackson, Managing Director, Marketing and Communications, M Booth Health
Jeanette Volpi, SVP, Head of Global Corporate and North America Communications, Visa
Hillary Blum, Vice President, Internal Communications, Wyndham Hotels & Resorts
Carline Sabetti, Chief Marketing Officer for PeopleReady and PeopleScout, Senior Vice President, Communications, TrueBlue
Lisa Atherfold, International Communications Director, Cisco, Inc.
Melissa Mathews, Founder and President, The Mathews Group
Tiffany Guarnaccia, Founder & CEO, Kite Hill PR
Cheryl Damian, Senior Director, External Global Communications, U.S. Pharmacopeia (USP)
Maura FitzGerald, Co-Founder & Partner, V2 Communications
Marija Zivanovic-Smith, EVP & Chief Marketing & Communications Officer, NCR Corporation 
Mentors
It's a special gift to pass on expertise to the next generation. Here are the pros who have made it a mission to look out for others:
Jennifer Acree, Founder & CEO, JSA+Partners
Merry Michael Smith, Media Director, Big Communications
Holly Sydnor, COO, AWL Strategies
Lynda Batchelor, Vice President, Marketing, HIMSS
Kari Matalone, Senior Director, Executive and Employee Communications, Splunk
Brenna Karr, Director, Analyst Relations, Cisco, Inc
Trailblazers
Sometimes the path doesn't exist, or the process needs to be reworked — and these comms leaders are at the ready to chart a new course:
Stephanie Shaw, Senior Director, Communications, 7-Eleven
Wendy Parks, Vice President, Public Relations, Communications & Marketing, College of DuPage
Allison Netzer, Chief Marketing & Strategy Officer, Nymbus
Allie Marsh, Vice President, Crafted Communications
Lora Jones, Senior Manager, Communications, Toyota Motor North America
Heidi Krupp, CEO, Krupp Kommunications
Candace Steele Flippin, SVP and Chief Communications Officer, Acuity Brands
Christina Lee, Vice President, Corporate Communications, Amazon
Judit Sinko, International Communications Director, Cisco, Inc.
Visionaries
This group of comms leaders is able to spot trends and see opportunities before anyone else, telling stories that fit the moment before it happens:
Maggie Philbin, Partner, VSC
Anat Gerstein, Founder and President, Anat Gerstein, Inc.
Jennifer Berson, Founder & President, Profitable PR Pros
Rachel Harrison, Founder, RHC (Rachel Harrison Communications)
Kristy Campbell, Vice President, Global Corporate Communications, Proofpoint
Ruhi Bhatt, Senior Manager, Global Public Relations, FORMA Brands
Kathy Conner, VP, Global Marketing and Communications, Varian, a Siemens Healthineers Company
Katie Boylan, Executive Vice President and Chief Communications Officer, Target
Soon Hagerty, SVP, Brand Strategy, Hagerty
Erica Doyne, Senior Vice President of Marketing & Communications, AMResorts
Pia Arthur, Director of Public Relations for Physical Retail & Technology, Amazon
Katy Hayes, VP, CEO and Employee Communications, Cisco, Inc.
Congrats to all the honorees for 2022!
COMMENT