Industry leaders support PR pros in between roles with networking, training opportunities
A new offering from PRSA aims to help practitioners who have been laid off or furloughed during the pandemic find new opportunities and enhance their skills.
How is the PR industry changing its approach to hiring and networking in the aftermath of the economic turmoil caused by COVID-19?
In a report from Capstone Hill Search, 75% of businesses reported a decline in revenue for their firms during COVID-19, in comparison to 2019. Seventy-one percent of employers reported cutting their workforce, though many reported minor cuts as opposed to major belt tightening.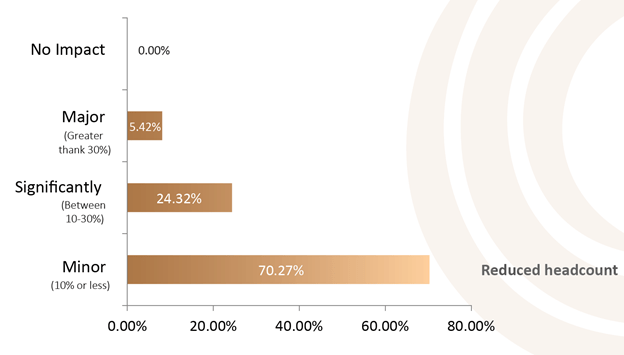 As the pandemic abates and organizations contemplate a return to the workplace or a resumption of normal business practices, the industry must grapple with the lingering effects of the COVID-19 crisis. How should companies adapt to things like gaps on résumés? How can PR pros adapt to the incredible disruption and transformation accelerated by the past year of crisis? How should a profession of always-on, overworked media insiders and strategists safeguard mental health and well-being?
"The COVID impact has been delayed," says Linda Thomas Brooks, CEO for the Public Relations Society for America (PRSA). "I think a lot of companies sort of held on to people and didn't immediately change their payroll structure."
But now, organizations are starting to feel the impact of making decisions for a still uncertain future.
To that end, PRSA hopes to have an impact for practitioners who have found themselves pushed out of jobs by budget cuts, restructuring and other disruptions made more difficult by the COVID-19 crisis.
PRSA has launched what it calls the "In Between Jobs" initiative to offer discounted membership, networking and training opportunities for pros who are looking to find their way back into the industry.
It wrote in a press release, shared with PR Daily:
Those currently unemployed are eligible, through "In Between Jobs," to receive a year-long PRSA membership at a 50% discount off the regular $260 rate, a waived reinstatement fee for returning members, and a complimentary year-long membership in PRSA's Independent Practitioner's Alliance (IPA), for those who may be considering starting or continuing an independent practice, or looking for freelance work.
The networking problem
One of the chief problems PRSA hopes to solve is the lack of networking opportunities for out-of-work communicators.
"The thing that we all came to rely on up until now—go take a colleague for coffee, go have a drink, go to the industry events—all those things are off the table," explains Brooks in describing how the pandemic has a compounded impact on job seekers. "We just knew that people needed resources, they needed a way to easily network and share opportunities and talk to their peers—and also to continue to get developmental opportunities."
Skills and retraining
Beyond the ability to make connections in a digital-first world, Brooks also says that PR pros who are currently sidelined might also struggle to stay abreast of the constant changes that continually shape the PR landscape.
"I think people don't have to be out for very long before they feel like they're out of touch or their skills aren't as sharp," she says. However, it's also about showing productivity and personal development— even when you aren't working for an agency or brand.
How should workers explain employment gaps and show their investment in themselves during such a turbulent year? One idea is to update your social media profiles with a transparent description of what you've been working on. LinkedIn, in particular, is offering new job titles and nuance to employment history on its platform. This is a welcome change—especially at a time when so many women, in particular, have been pushed out of the workforce.
Roughly 3 million women have lost jobs since the pandemic began, according to Labor Department data. Some were laid off during the pandemic while others reported dropping out of the workforce to care for children attending school virtually. Leaving a job to take care of a family ultimately creates a work history gap.
Brooks recommends that PR pros use the many outlets available to them through PRSA, whether it's completing trainings or writing thought leadership articles.
"We're not going to wake up one day, and it's going to be back to what it was," says Brooks. However, that isn't all bad news for aspiring comms pros and would-be brand strategists.
"Strategic communications professionals play an even more important role every day in a world that's getting really, really complicated—but is also full of opportunity," Brooks continues. By offering its "In Between Jobs" program, PRSA hopes to position its members to take full advantage of the moment when communicators become essential leaders.
COMMENT