Twitter covered in 'May the 4th' messages, Uber and airlines to require masks, and COVID-19 boosts news consumption
Also: Chick-fil-A and Taco Bell offer at-home meal kits, J. Crew files for bankruptcy, join our Twitter #RaganChat with special guest from OKCupid, and more.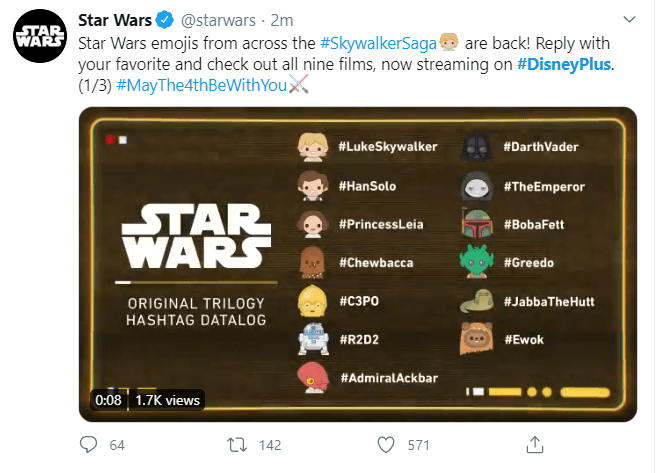 Hello, communicators:  
Today is May 4, or #MayThe4thBeWithYou, if you're a "Star Wars" fan or social media manager. Many brand managers, probably grateful for the distraction from COVID-19 content, are taking part. Disney+ has also released Lucasfilm's entire Skywalker Saga on its platform.
An entire galaxy, all in one place. The complete Skywalker Saga, the first episode of Disney Gallery: The Mandalorian and all episodes of Star Wars: #TheCloneWars and #TheMandalorian are now streaming on #DisneyPlus. pic.twitter.com/6RMl5z92bx

— Star Wars (@starwars) May 4, 2020
Wherever your journey in life may take you, #MayThe4thBeWithYou. pic.twitter.com/68GWLR49HX

— Orlando International Airport (@MCO) May 4, 2020
Happy #StarWarsDay! ✨🛸

Carrie Fisher's fierce portrayal of Princess Leia, a leader in a male-dominated universe, continues to inspire girls all around the 🌎 to never give up on their dreams. #MayThe4thBeWithYou pic.twitter.com/QKKqQGriSF

— UN Women (@UN_Women) May 4, 2020
Fun Fact: @BigBird was the official Sesame Street tour guide when some of our favorite #StarWars droids stopped by in 1980! #MayThe4thBeWithYou pic.twitter.com/6scS79f8iy

— Sesame Street (@sesamestreet) May 4, 2020
Along with clever tweets, Twitter feeds are already filling up with brand managers' "Star Wars" puns and loose ties to their organizations:
Come to the dark side. We have lasagna. #MayThe4thBeWithYou pic.twitter.com/TX7USmyODj

— Garfield (@Garfield) May 4, 2020
The force is strong with us#MayThe4thBeWithYou | #StarWarsDay pic.twitter.com/nnFYfU7pjj

— New York Giants (@Giants) May 4, 2020
What are you doing to celebrate #MayThe4thBeWithYou with your online communities?
Here are today's top stories:
Uber and airlines to require masks
The ride-hailing company recently announced that its drivers, as well as passengers, must start wearing face coverings.
Uber gave the following statement to USA Today:
 "As countries reopen, Uber is focused on safety and proceeding with caution," the company said in a statement. "Today, we continue to ask riders to stay home if they can, while shipping safety supplies to drivers who are providing essential trips."
 Andrew Macdonald, senior vice president of global rides and platform ops, tweeted:
1) From today, over 3 million ear-loop face masks are on their way to @Uber drivers and @UberEats delivery people carrying out essential work in hundreds of cities across Europe pic.twitter.com/OQbWCCoEW2

— Andrew Macdonald (@andrewgordonmac) April 29, 2020
The company joins Spirit, Delta, United, JetBlue, American, Southwest and Alaska Airlines in requiring passengers to wear masks in order to fly.
On Sunday, Southwest CEO Gary Kelly told CBS News that it's safe to fly again, highlighting measures that the airline is taking to prevent the spread of coronavirus, including the face mask requirement. Southwest will provide masks if customers forget to bring their own. The Dallas-based airline has already mandated masks for employees.
"We're doing everything possible to encourage people to come back and fly," Kelly told CBS News.
Why it matters: As states and countries ease shelter-in-place restrictions and organizations prepare to return to the "new normal," ensure your communications to both employees and consumers are clear and simple, as well as focused on the well-being and safety of the audience to which you speak.
---
TACTICALLY SPEAKING
Match released a new campaign called "Dating While Distancing," which caters to the company's recent survey results revealing that 69% of single people are open to virtual dates, in comparison with the only 6% that were up for them pre-COVID-19.
"There has been a lot of change over the past few months, but the desire to form meaningful connections is stronger than ever," says Ayesha Gilarde, Match's chief marketing officer. "The drive for finding connection is alive and well, and sparks are still flying…even through a screen."
The ad spot goes with Match's in-app video feature called  "Vibe Check" and its "Dating While Distancing" hotline and resource center.
It's a great example of  the virtual engagement opportunities organizations can offer audiences who are staying at home.
---
JOIN #RAGANCHAT
 We're welcoming special guest Michael Kaye, global communications manager at OKCupid, in our next Twitter #RaganChat.
Join us May 5 at 3 p.m. Eastern time as we discuss with Kaye best practices for media relations in a crisis. You can also glean the latest insights at PR Daily's Media Relations and Measurement Virtual Conference, May 14-15.
Register here to learn about data-informed storytelling from Kaye as well as speakers from AdCouncil, Twitter, AMEC, Forbes, CHG Healthcare, Southwest Airlines, Twitter and more.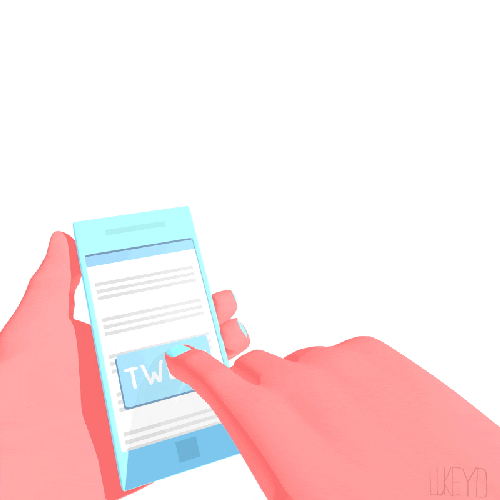 ---
MEASURED THOUGHTS
A recent Flixed survey revealed that people are consuming more news than ever during COVID-19, with Gen X leading the way (consuming nearly 56 minutes of news daily, 23 more minutes than pre-crisis), followed by millennials (consuming nearly 54 minutes of news each day, almost 24 minutes more than pre-crisis):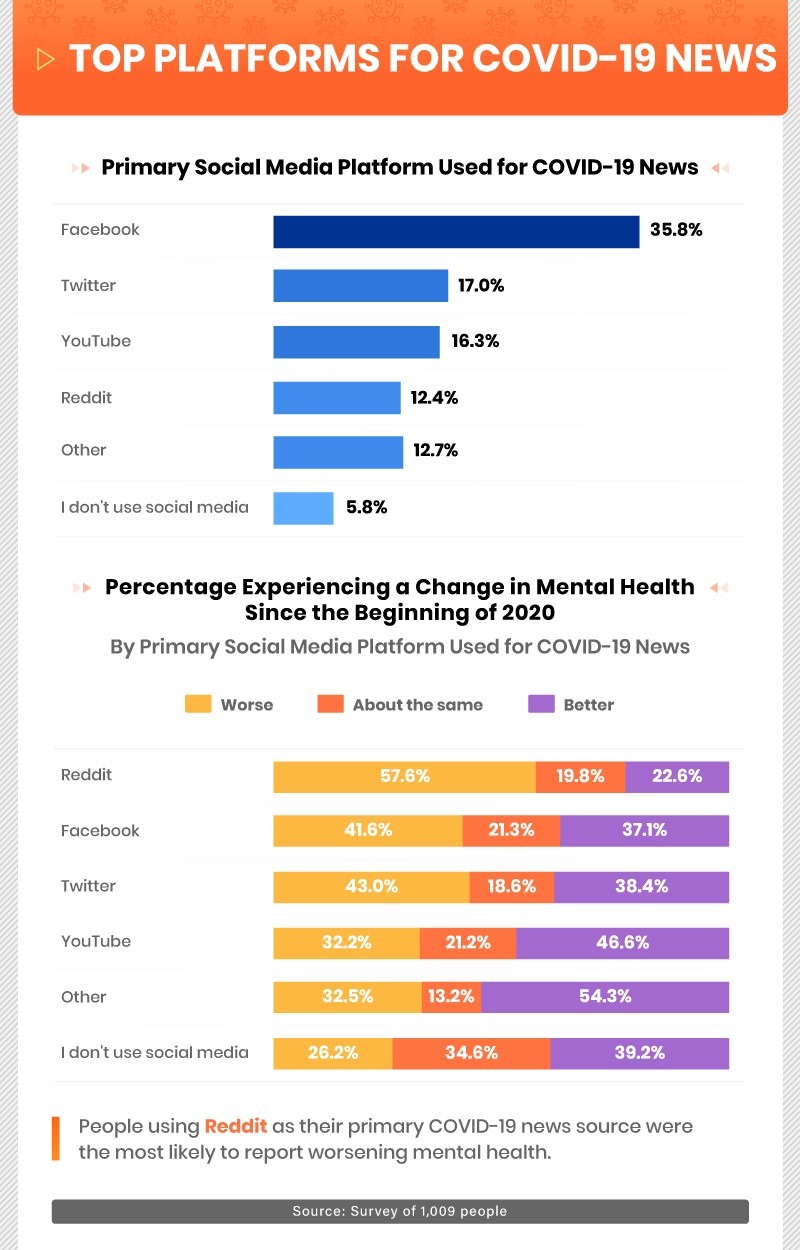 Facebook is the platform of choice for people turning to social media for COVID-19 news and information, with almost 36% of survey respondents using it for updates. Twitter and YouTube are the next most popular (with 17% and roughy 16% turning to them, respectively):
How are you seeing news and information consumption change during COVID-19? Share your thoughts with us under the #DailyScoop hashtag.
---
CRISIS LEADERSHIP BOARD
Looking for more insight on how to address the current global crisis and lead your organization into a strong recovery?
Join Ragan's Crisis Leadership Board to network and brainstorm with peers, get the latest intelligence and research, and start to strategize for the future of your organization.
Learn more about this exclusive membership here
Chick-fil-A and Taco Bell offer DIY meal kits
 The fast-food chicken chain is offering a make-it-yourself chicken parmesan meal kit, which contains pre-measured and cooked ingredients for two adults, starting at $14.99.
"Due to changes in our restaurant landscape over the past two months, we decided to resurface and fast track the Meal Kit concept to meet our guest's current needs," said Ben Bolling, menu and packaging program lead at Chick-fil-A.
Taco Bell is also offering consumers the chance to celebrate Cinco De Mayo indoors with its At Home Taco Bar, which is available through drive-thru or delivery. It contains ingredients to feed six for $25.
"Our food has always been a catalyst of bringing people together, and we're finding new ways to do this from a safe distance until we can all be together again," said Melissa Friebe, Taco Bell's senior vice president of brand marketing and consumer insights, in a statement.

"No matter the meal they create, we're excited to give fans a new at-home Taco Bell experience," she added.
Why it's important: Even as some organizations welcome consumers into their places of business, many organizations will continue to encourage consumers to stay at home. By offering to-go or at-home versions of popular menu items, you stand to boost revenues and keep your brand top-of-mind while still supporting COVID-19 containment measures and relief.
---
TACTICALLY SPEAKING
 Crew announced that its parent company, Chinos Holdings, filed for Chapter 11 bankruptcy protection.
Crew added that its e-commerce operation would continue to operate normally throughout its bankruptcy case, and that it planned to reopen its J. Crew and Madewell stores once lockdowns are lifted.

"This agreement with our lenders represents a critical milestone in the ongoing process to transform our business," Jan Singer, J. Crew's chief executive, said in a statement.
The announcement might be one of several bankruptcy declarations, as retailers and other organizations struggle to survive during the crisis. If your organization is one of them, make sure you're communicating often with employees as well as external stakeholders such as investors and consumers.
---
FREE DOWNLOAD
How is the COVID-19 crisis affecting communicators? What are their top challenges and how are they responding?
Benchmark your efforts by downloading our survey about how the current crisis is making an impact on your colleagues and neighbors. Learn what channels are the most effective, what messages are getting the majority of the focus, and other key insights.
---
WHAT YOU SAID
On Friday, we asked for your weekend plans, and nearly half of you (46%) said you were going outside to enjoy the spring weather, while roughtly 23% of you stayed indoors to stream TV shows and films:
It's the weekend. What are your big plans for your Saturday and Sunday? Share your thoughts in our Twitter poll or tweet us using the hashtag #DailyScoop.

— PR Daily (@PRDaily) May 1, 2020
One-quarter of you said you worked through the weekend. As you continue to adjust to the "new normal" of working from home during COVID-19, check out these tips for striking a better PR work/life balance as well as these work-from-home pitfalls to avoid.
---
SOUNDING BOARD
As working from home stretches on, along with crisis responses to COVID-19, it's important to find outlets to let off steam and frustrations. What's your go-to stress reliever?
As you continue to work from home and respond to #COVID19, it's important for communicators to find outlets for frustrations.

What's your go-to stress reliever?

Share your tips and favourite ways to let off steam under #DailyScoop, and we'll share in tomorrow's roundup.

— PR Daily (@PRDaily) May 4, 2020
Share your tips with us under the hashtag #DailyScoop.
COMMENT