WarnerMedia's specific plan to support Black Lives Matter, Facebook labels state-controlled media, and NYT apologizes over op-ed
Also: Advocacy messages and marketing don't mix, how brands stayed largely silent during the first several days of protests, how your employees are giving back, and more.
Hello, communicators:
Many organizations are grappling with their responses to continuing protests as consumers call upon brands to take stands—and call out those that are insincere.
Washington City Paper's food editor, Laura Hayes, reminded communicators that taking a stand doesn't mix with marketing messages:
Dear restaurants: If your "Dear customer, Black Lives Matter" email ALSO includes marketing details about your latest tasting menu or your natural wine offerings you shouldn't have sent the email in the first place.

— Laura Hayes (@LauraHayesDC) June 4, 2020
Here are today's top stories:
WarnerMedia outlines plan to support #BlackLivesMatter
 The media company issued a press release and tweeted a thread commiting to provide on-air time to Color of Change and the NAACP Legal Defense and Education Fund, along with future organization partners. WarnerMedia also announced it was giving $500,000 to its content innovation program, OneFifty, to "seed issue-focused creative ideas from communities who often go unheard."
Along with providing opportunities to both individuals and organizations, WarnerMedia is offering free content addressing racism, including the film "Just Mercy" and select HBO shows, along with producing a CNN segment on June 6 with characters from "Sesame Street" to "talk to kids and families about racism, the recent nationwide protests, embracing diversity and being more empathetic and understanding."
Three special guests joined our CEO Jason Kilar and Chief Enterprise Inclusion Officer Christy Haubegger: Dr. Robin DiAngelo, best-selling author of "White Fragility: Why It's So Hard for White People to Talk About Racism," @CNN's @VanJones68 and @thelauracoates.

— WarnerMedia (@WarnerMedia) June 4, 2020
In its statement, the company wrote:
Like many companies, we donate to partner organizations and programs engaged in social justice work. We write checks and yet racial injustice persists. This moment teaches us that money is only a part of the solution.
Why it matters: Though donating to organizations is one way to support the Black Lives Matter movement, consumers are calling upon brands change the status quo. That requires both communicators and their organizations' leaders to actively shoulder responsibility through long-term initiatives and action. As you talk with your employees about race relations and racism, ask for ideas and feedback.
---
SOCIAL BUZZ
Following backlash from users and employees over not adding warning labels to President Donald Trump's posts, Facebook announced it's putting labels on content and profiles from state-controlled media outlets.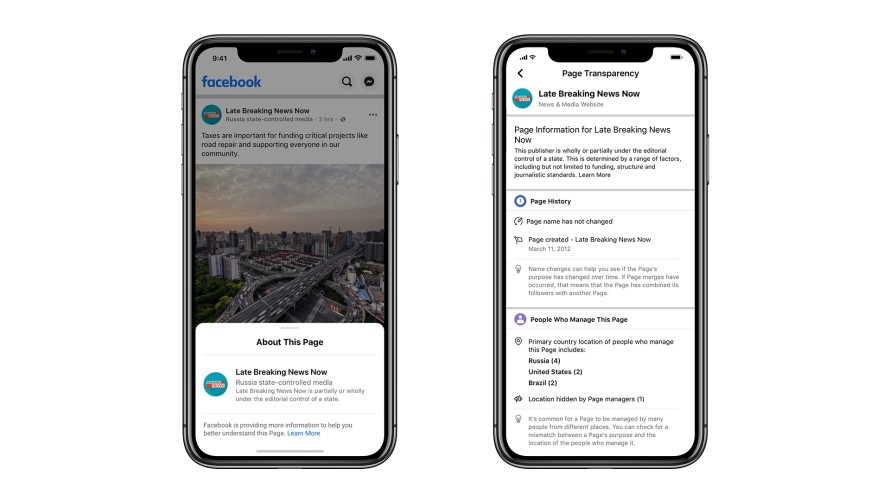 The tech giant said that it would now add labels to the Facebook pages of Russia Today, Sputnik, Xinhua News and the People's Daily, among others, warning people that these were state-controlled outlets. Other government-funded publishers that are run independently, such as the British Broadcasting Corporation, would not be included in the labeling, according to the company.

Nathaniel Gleicher, Facebook's head of cybersecurity policy, told POLITICO that further labels would be added to all ads bought on the global platform by these organizations, as well to their nonpaid posts viewed in the U.S. from each outlet's Facebook pages.
---
MEASURED THOUGHTS
Influencer marketing platform Klear analyzed the #BlackLivesMatter hashtag on Twitter and Instagram, reporting that 73% of Instagram posts with the hashtag were from female users, and 53% came from millennial users. Gen Z Twitter users created 46% of #BlackLivesMatter tweets.
Though individuals were vocal, brands were largely silent on Twitter and Instagram in the first several days following the protests. Though only 31% of brands made a statement in that time, more are coming forward now with commitments and plans of action.
---
CRISIS LEADERSHIP BOARD
Looking for more insight on how to address the current global crisis and lead your organization into a strong recovery?
Join Ragan's Crisis Leadership Board to network and brainstorm with peers, get the latest intelligence and research, and start to strategize for the future of your organization.
Learn more about this exclusive membership here.
Uber, Coca-Cola and Ulta issue plans of action
Along with its $1 million donation to the Equal Justice Initiative and Center for Policing Equity, the ride-hailing company commited to "hold everyone who uses Uber" accountable to their community guidelines, which don't tolerate racism, discrimination or harassment. Through UberEats, the company is promoting black-owned restaurants and removing the delivery fees, and Uber also announced it tied senior executives' pay to "measurable progress on [its] diversity goals":
https://t.co/j2HXSHT2wX pic.twitter.com/3NlmgZeYa5

— Uber (@Uber) June 5, 2020
Coca-Cola issued a detailed plan of action as well, focusing its efforts on listening, leading, investing and advocating.
In it, the company committed to visiting the National Center for Civil and Human Rights, giving $2.5 million in grants to the center, Equal Justice Initiative and NAACP Legal Defense and Education Fund, appointing leaders to drive diversity goals, and supporting change starting with "publicly supporting legislation to advance a hate-crimes law in Georgia":
We will do our part to listen, learn and act. Coca-Cola is committed to making a difference by rallying the strength of our employees, families and friends. https://t.co/ENvt8W6OLk pic.twitter.com/ix8EmEsbGq

— The Coca-Cola Co. (@CocaColaCo) June 4, 2020
Ulta laid out a series of commitments, including amplifying black-owned brands and black creators, donating to Equal Justice Initiative and include priviledge and systemic racism with its unconscious bias training for employees:
Black lives matter. Black voices matter. And we're committed to continuing the work to drive change.

— Ulta Beauty (@ultabeauty) June 4, 2020
Why it's important: Silence is no longer an option for brand managers in the face of racial injustice, but simple statements of support are also being criticized as consumers demand action. Don't assume that following a template or promising to change will be enough. Instead, detail how you'll implement your commitments with specific goals and initiatives for which you can be accountable. Remain transparent with both your employees and external stakeholders as you report back on your efforts.
---
TACTICALLY SPEAKING
Following outrage over a controversial op-ed from Republican Sen. Tom Cotton, The New York Times announced that the article didn't meet its standards.
"We've examined the piece and the process leading up to its publication," a spokesperson for The Times said in the Thursday evening statement. "This review made clear that a rushed editorial process led to the publication of an Op-Ed that did not meet our standards."

"As a result," The Times spokesperson added, "we're planning to examine both short term and long term changes, to include expanding our fact checking operation and reducing the number of Op-Eds we publish."
James Bennet, the editor in charge of the opinion section, said in a meeting with staff members late in the day that he had not read the essay before it was published. Shortly afterward, The Times issued a statement saying the essay fell short of the newspaper's standards.

… The Op-Ed, by Tom Cotton, Republican of Arkansas, was posted on the Times website on Wednesday afternoon with "Send In the Troops" as its headline. "One thing above all else will restore order to our streets: an overwhelming show of force to disperse, detain and ultimately deter lawbreakers," the senator wrote.
For PR pros, the backtrack should serve as a reminder of the importance of checking (and double checking) the messages you publish.
---
RESEARCH SNAPSHOT
The COVID-19 crisis has drastically changed the landscape for communicators and PR pros. More than ever before, communicators must gain key skill sets and employ strategic communications and media relations strategies to boost their organizations' coverage, reputation and overall brand.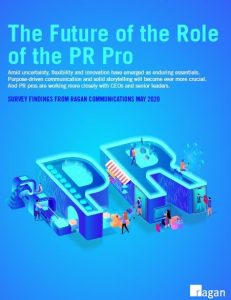 Learn what the 315 communicators we surveyed say about what parts of the PR function are more important than ever, how to adjust for COVID-19, and more with our free report revealing insights that can help you perservere during this uncertain time.
Download your copy of the report here.
---
WHAT YOU SAID
We asked how you were helping employees find ways to give back to your community through volunteering and other programs.
Here's what you had to say:
Do you provide opportunities for your employees to volunteer or offer matching donations to charity? What kinds of programs are you considering during this crisis? Share your thoughts with our hashtag #DailyScoop.

— PR Daily (@PRDaily) June 4, 2020
One pro shared how her organization is giving back in Middle Tennessee:
@ThinkRevive #DEI committee launched a virtual food drive to support our community in fighting food insecurity in Middle TN @2HarvestMidTN pic.twitter.com/TjcLntXHlv

— Alexandria Jenkins (@alxj17) June 4, 2020
Share your ideas for helping employees give back and engage in their communities with our hashtag on Twitter or in the comments.
---
SOUNDING BOARD
Are you talking more about mental health and wellness right now with internal and external audiences? What kinds of messages are resonating in your organization?
Are you talking more about mental health and wellness in your organization right now? What kinds of messages are resonating in your organization?

Share your thoughts with our hashtag #DailyScoop.

— PR Daily (@PRDaily) June 5, 2020
Share your thoughts with our hashtag #DailyScoop or in the comments below and we will share on Monday.
COMMENT